We are well into spring and the warmer weather makes it the perfect time to take a good walk! Discover some of the most popular and lesser known walks in the Bradford district for National Walking Month, taking you to beautiful views and through pretty towns and villages along the way, including the Walkers Are Welcome accredited areas of Bingley and Baildon.
---
Moderate (Less Than 12-Miles)
The Worth Way is an 11-mile trail that is best suited for experienced hikers. Starting and finishing in Keighley you'll follow the loop of the Worth Valley, passing through Oakworth, Haworth and Oxenhope. For your efforts you will be rewarded with stunning views of the Worth Valley and Brontë Country. The walk is a bit strenuous, but those who prefer a less challenging route can take a shorter route back from Oxenhope by bus or the Keighley and Worth Valley Railway or by using the same methods to travel there to start with (which also offers the chance to spend the morning wandering through Haworth and Brontë country before you set off on foot).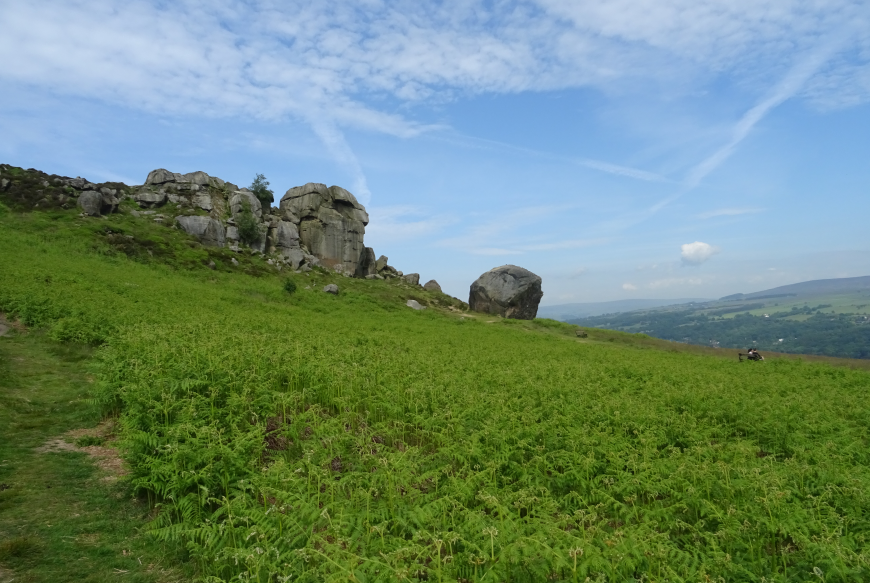 Baildon is the starting point for a fantastic walking route to Ilkley, a linear 8-mile route of moderate difficulty, though those who really want to exercise can always return on foot to Baildon and do it as a 16-mile route - the rest of us can take the train back from Ilkley! Along the route you will pass disused quarries, reservoirs and the famous Cow and Calf Rocks as you skirt the edge of Ilkley Moor before reaching the centre of Ilkley and perhaps finding a cup of tea and a well-deserved cake to celebrate the end of a great day out.
Spend an afternoon in and around Ilkley following a laid back 6.5-mile route to the village of Nesfield. Beginning at the lovely Riverside Gardens, follow the path of the river past Ilkley Golf Club. Head up to Nesfield and then along farm tracks to Upper Austby before crossing fields to reach Middleton Woods which is full of nature and wildflowers. From there, make your way back down to Ilkley's Town Centre passing the Lido on the way (perhaps a dip will be in order after your walk!).
---
Leisurely (Less Than 6-Miles)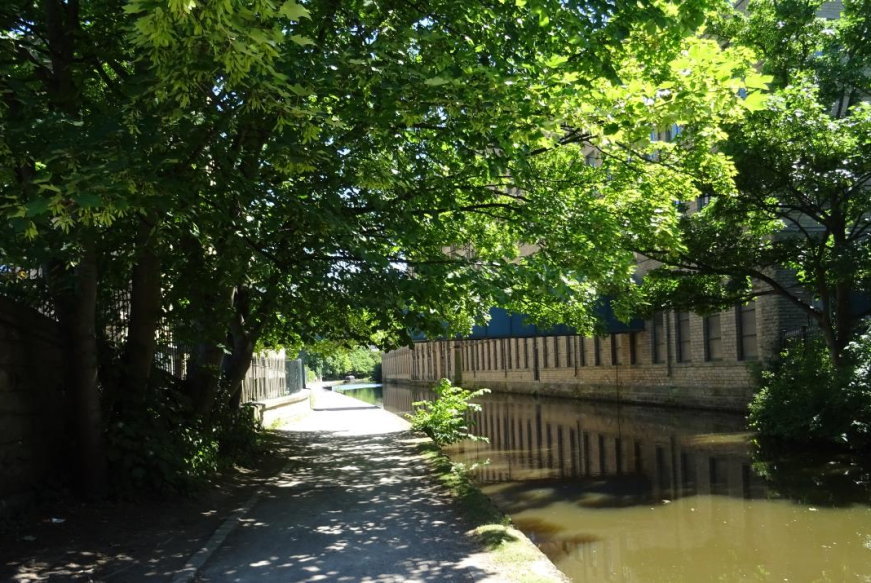 Enjoy a gentle family stroll with a 5-mile walk to the Tong Dam. Starting from Saltaire pass Roberts Park and skirt the edge of Midgley Wood before ascending to the picturesque grassy plateau of Baildon Bank. Continue through the Walkers Are Welcome town of Baildon and enter Tong Park to the gateway overlooking the dam. From here you'll head to the banks of the Leeds-Liverpool Canal, passing through Shipley and returning to the starting point in Saltaire, spotting plenty of barges and inquisitive waterfowl along the way.
Start with a steep climb through the back streets of Keighley on a brisk 5-mile walk. Head through woodland and farmland to reach the tranquillity of St Ives Estate in Bingley, where you'll find Lady Blantyre's Rock and its stone plaque inscribed with a dedication to one of the estate's designers (feel free to explore the rest of this wonderful country park whilst you're here). You'll then return through the Harden Moor countryside, descending until you arrive at Keighley Railway Station.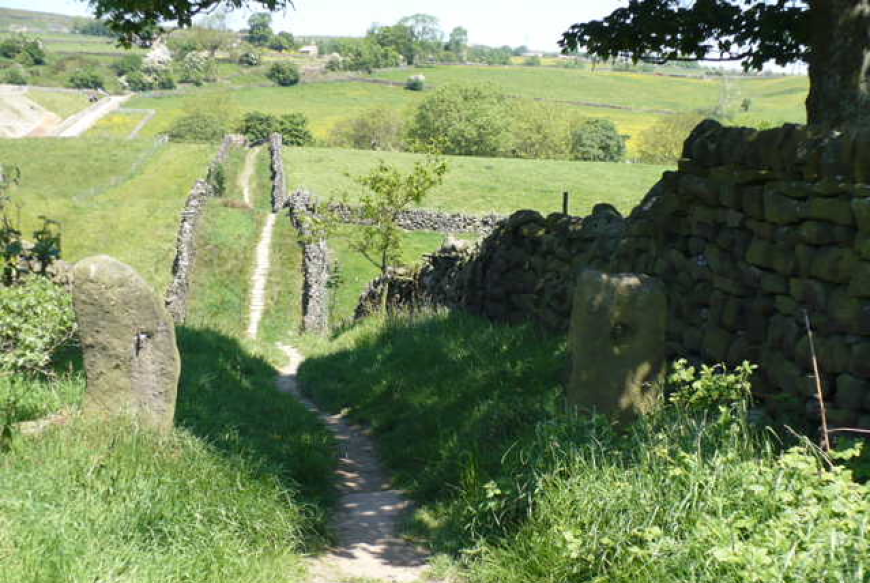 From Eldwick, near Bingley, you can enjoy a pleasant walk amongst the fields and farms. This gentle route is only 3.5 miles long and is perfect for an afternoon stroll. Leaving Eldwick you head towards Compensation Reservoir, passing Dick Hudsons Pub & Restaurant if you fancy a detour to stop at the popular walkers' destination for a drink or a quick snack. Then continue to Weecher Reservoir before taking a fairly direct route back to the village.
---
Just a Mile
If you're just in the mood for a leisurely stroll around the city, the GreenLine Mile trails are just the thing for you. Two short routes, just about a mile each, take you past either Bradford University or the impressive architecture of Little Germany. Keep an eye out for the green pavement markers to direct you as you admire Bradford's highlights, including the Alhambra Theatre and Bradford Cathedral.
For even more inspiration on fantastic walking routes to explore, visit our walking page. Let us know which ones you decide to follow by tagging us into your photos using #VisitBradford on social media.
Please #BeMoorAware and help us to prevent wildfires, BBQs are not allowed on moorland in the district. Remember to #RespectProtectEnjoy the landscape.
Related
0 Comments