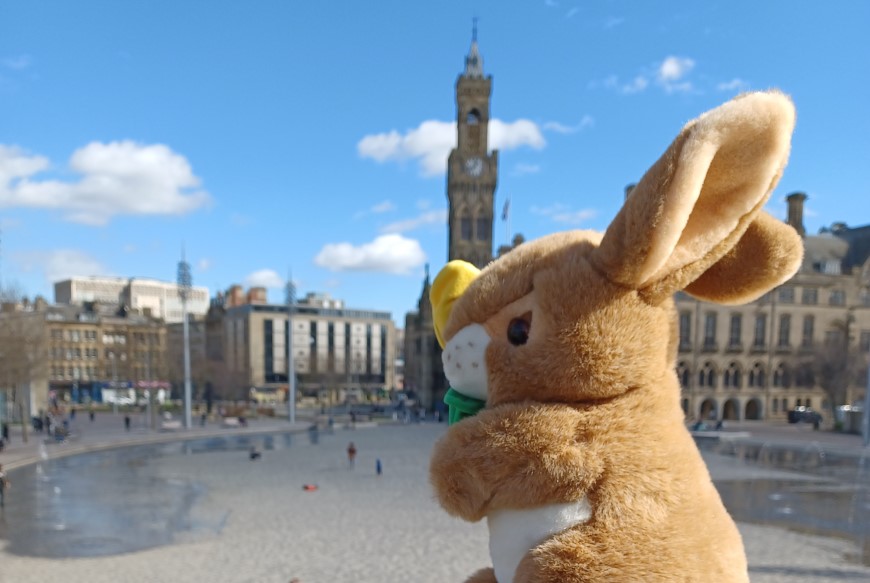 Get ready for your wonderful Easter adventure in the Bradford District. Bring the whole family, whether for a week or just for the day and spend time enjoying the fresh spring air, exploring fascinating museums or taking part in a fantastic event.
Easter is an ideal time to go for a walk with family and friends. Embrace the great outdoors and explore the Bradford district this spring on the moorlands of Ilkley and Haworth, along the Leeds-Liverpool Canal or through one of the beautiful parks to see the blooming flowers.
You can follow an Easter egg hunt in augmented reality through Ilkley. Just download the LoyalFree app and hunt virtual eggs around the town from 31st March-16th April. Find them all to enter a prize draw!
There's loads of fun for youngsters at NT East Riddlesden Hall, Keighley from 1st-16th April. The Easter Trail through the grounds has plenty of activities, from racing to nest-building, so there's never a dull moment, and there's also a tasty treat to collect at the end.
The National Science and Media Museum, Bradford is ready to help families 'Spring Into Sustainability' this Easter. Watch the dancing Daleks, be wowed by a live science show, discover how storyboards become scenes for TV and film and much more alongside the museum's regular galleries. Easter events run from 1st-16th April.
Enjoy a 'Very Victorian Easter' at Cartwright Hall, Cliffe Castle Museum in Keighley, the Bradford Industrial Museum and Bolling Hall Museum with special activities including an Easter egg hunt and craft days in each museum.
Young Van Goghs and Picassos can stretch their artistic muscles at the Saltaire Art School's Easter Art Camp from 3rd-6th April. Kids can explore a variety of art forms to create fantastic works that you'll be proud to hang on the wall in your home.
No matter what your family loves, there are activities that will appeal to everyone in the Bradford district. There's never a dull moment whether it's exploring amazing museums or taking part in archery, alpaca trekking, skating, climbing and axe throwing, family fun is around every corner.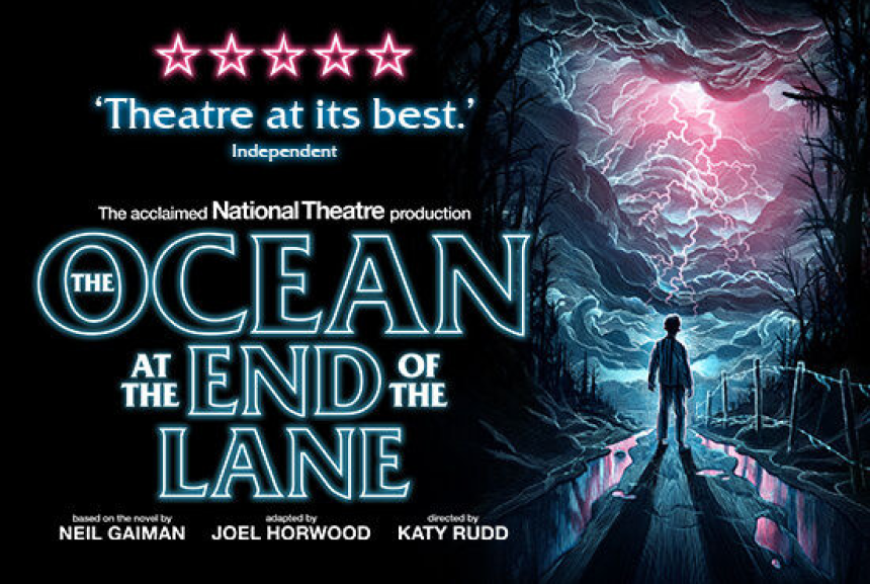 Spend some time being transported to another time and place at the theatre this Easter. Written by bestselling author Neil Gaiman, The Ocean At The End Of The Lane takes you on an epic journey to a forgotten childhood full of magic, darkness and endless possibilities. See it at the Alhambra Theatre, Bradford from 4th-8th April.
What would Easter be without a tasty treat or two? Visit one of the district's cafés and tearooms as part of your grand day out and indulge yourself with a pot of speciality herbal tea and a delicious chocolatey cake or two, and relax for a while before heading back out for more excitement.
Join the South Square Centre in Thornton on Saturday, 15th April for a day of crafting. Make your own kite from recycled materials, which you can then fly to the highest at one of the district's wonderful parks.
---
Enjoy your time in Bradford district, and don't forget to tag @visitbradford #VisitBradford in your photos.
Visit https://www.visitbradford.com/whats-on/easter-events for more Easter inspiration, like us on Facebook, Instagram, Twitter, and sign up for the visitBradford newsletter to receive the latest updates in your inbox.
Related
0 Comments