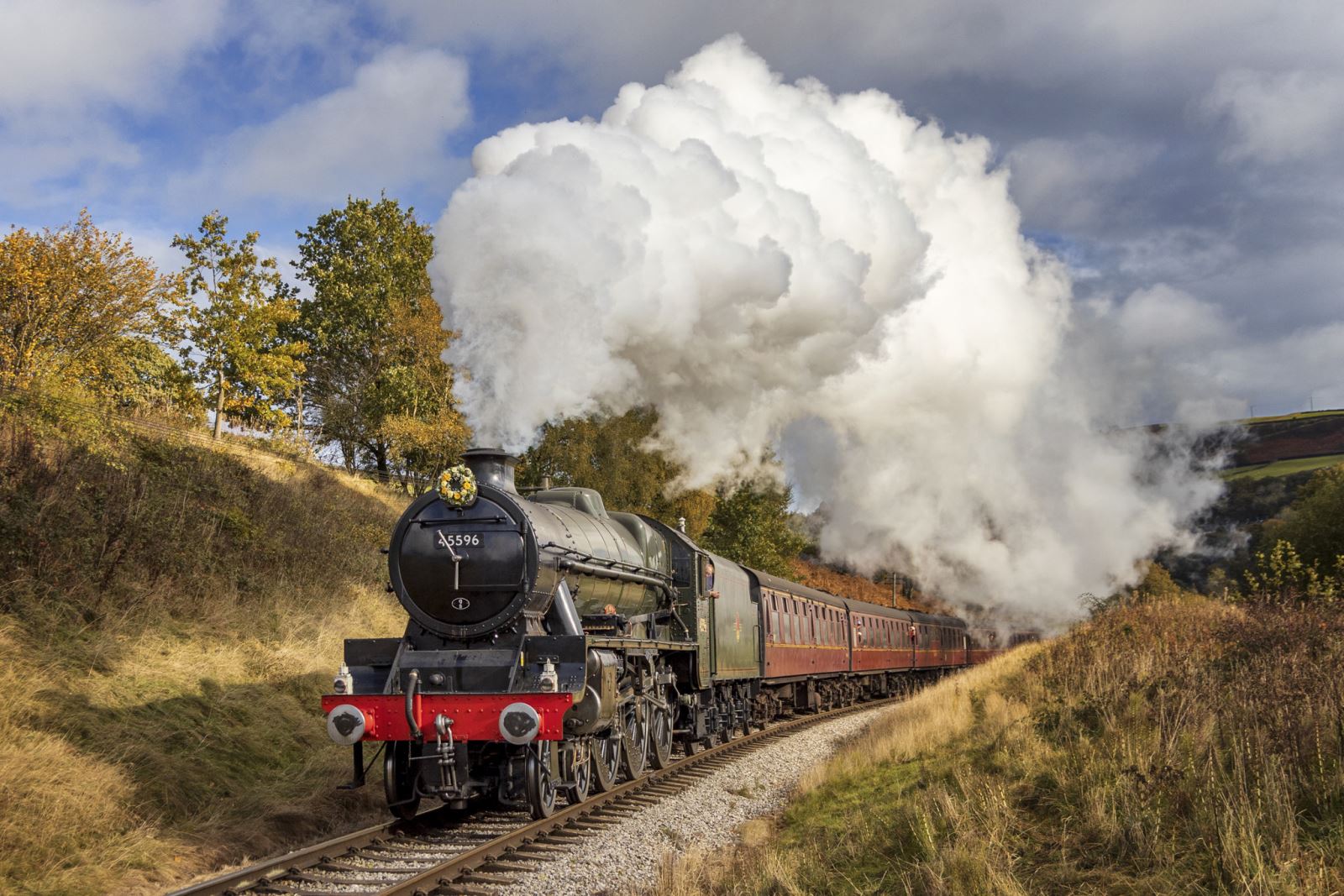 Steam in 2023 and relive the sights and sounds of the 'Steaming Stanier Sixties' where Black Fives and Jubilee's ruled the West Riding. This unique gala will allow those lucky enough to remember to travel back in time. Don't worry if you're not old enough to remember; this gala will allow you to recreate your very own memories to take home with you!
Joining our resident LMS express engine 'Bahamas' will be LMS 'Jubilee' Class 'Leander', this class of locomotive monopolized the role of the main express engine up until the late 1950s throughout the former London, Midland and Scottish Railway. Built 87 years ago and weighing it at over 130 tons, it will be a sight to see along the Worth Valley when the two locomotives double-head!
Visiting the railway over the weekend will also be two 'Black 5's', who are often found hauling ' The Jacobite' in Scotland over the summer season, with the railways own 'Black 5'. The "Black Five" was arguably one of the most successful mixed traffic steam locomotives. Designed by Stanier, they were described as the "go-anywhere, do-anything" locomotive and a whopping 842 were built between 1934 and 1951.
They'll be a total of ten steam locomotives working along the line, with double-headed specials, top & tails, shuttles to Railstory at Ingrow, goods demonstrations, turntable demonstrations, a steam crane in steam at the Bahamas Locomotive Society at Ingrow station yard and express services throughout the weekend.
The Old Parcels Office will be serving drinks and food throughout the day, why not enjoy a drink or two in the evening when you'll be able to enjoy the sights and sounds of all the Staniers working out of Keighley in the closing hours of the day!
During the Steam Gala, our knowledgeable volunteer guides will take you on a tour of the yard & workshop at Haworth, where you can see what it takes to keep the wheels moving behind the scenes.
A rare chance to enjoy the excitement of the express service, either from one of the station platforms as the train steams through non-stop or behind the locomotives aboard the train.
The Steam Gala takes place from Thursday 9th March till Sunday 12th March, with intensive passenger services running across the weekends. Tickets for the Steam Gala can be bought online via the website kwvr.co.uk, book online 3 days in advance and save 10% on tickets or you can purchase standard tickets at any station.
Related
0 Comments