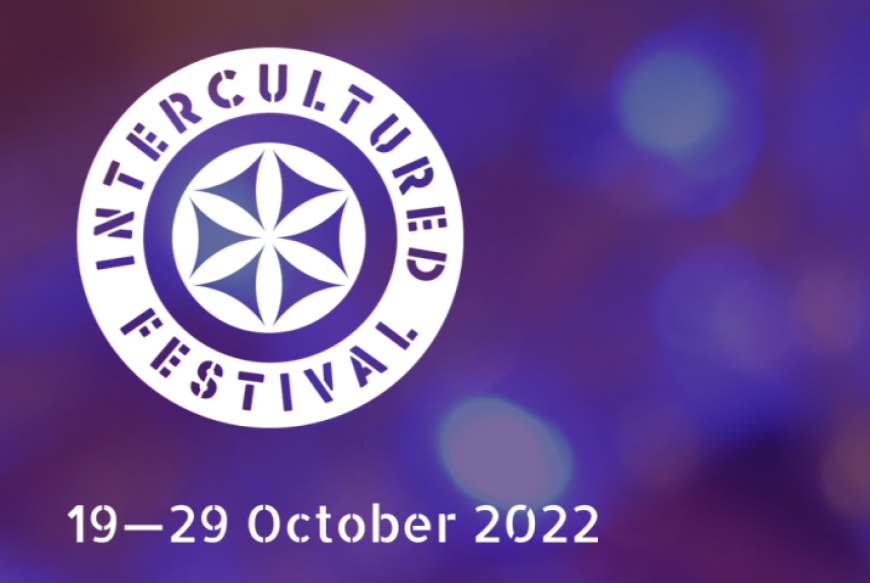 After an incredible live launch of Intercultured Festival last year, we are back again for Autumn 2022! This will be 10 days and up to 25 events exploring culture, community and belonging in Bradford and beyond. An incredible range of Arts, dance, food, experimental music and creative arts workshops. There's something for everyone to enjoy!
Highlights will include The Other Side of Hope Launch night at Waterstones on the 19th October, Electric Sufi, an experimental music exploring climate change with world renowned musicians and sufi singer Sahrah, Mina Salama and Rupert Till on October 21st at Theatre In the Mill, and a Teens Rule the World Mini festival on October 22nd at Common Space.
The piece de resistance is A Commoners Ball at The Midland Hotel on the 29th October where you can dress up in all your finery and bring your family and friends to a wonderful soiree of cultural music , dance and song.
Intercultured Festival is supported and funded by Arts Council England and Platforma, Multiple venue partners include Common Space (Common Wealth Theatre), TiM, (Bradford University) Bradford Libraries, Waterstones, Bradford Deaf Centre and Mary Magdalene Church .
This year we have expanded on the programme to include new elements bringing Pahari Poetry to Bradford with Nabila Ahmed, a Youth Cutz Open Mic night exploring mental health and we have kept the wonderful World Foods cooking programme with local refugee artists.
Most events are free, some are PAYF and some will be Pay It Forward, particularly the Commoners Ball and the mini concert.
Additionally there will be an Art Installation available at Bradford City Library: Hope the Boat created on the experiences of marginalized communities who have traversed dangerous routes into the country, illegally, on boats or via trucks.
The Boat represents more than that, it symbolizes our humanity, we are no different from the rest of the communities we live and breathe in, we are all interconnected.
The Boat is a heart-warming concept, incorporating the migration movement of world citizens, charting the passage of people across continents, a global movement of integration, Journeys and home.

There will also be Workshops with Cecil Green Arts as we welcome back their annual Lantern Parade at Lister Park on the 28th October , and a varied range of family friendly workshops and talks available throughout the festival.
Related
2 Comments