Ready to shop 'til you drop? Then head to Bradford district and explore our amazing independent retailers! From one-of-a-kind handcrafted treasures to mouthwatering foodie delights and timeless vintage fashion, our charming independent retailers have it all.
Don't miss Small Business Saturday on the first Saturday in December – it's the perfect opportunity to show your support for these incredible small businesses that make Bradford come alive. Who knows what treasures you'll discover?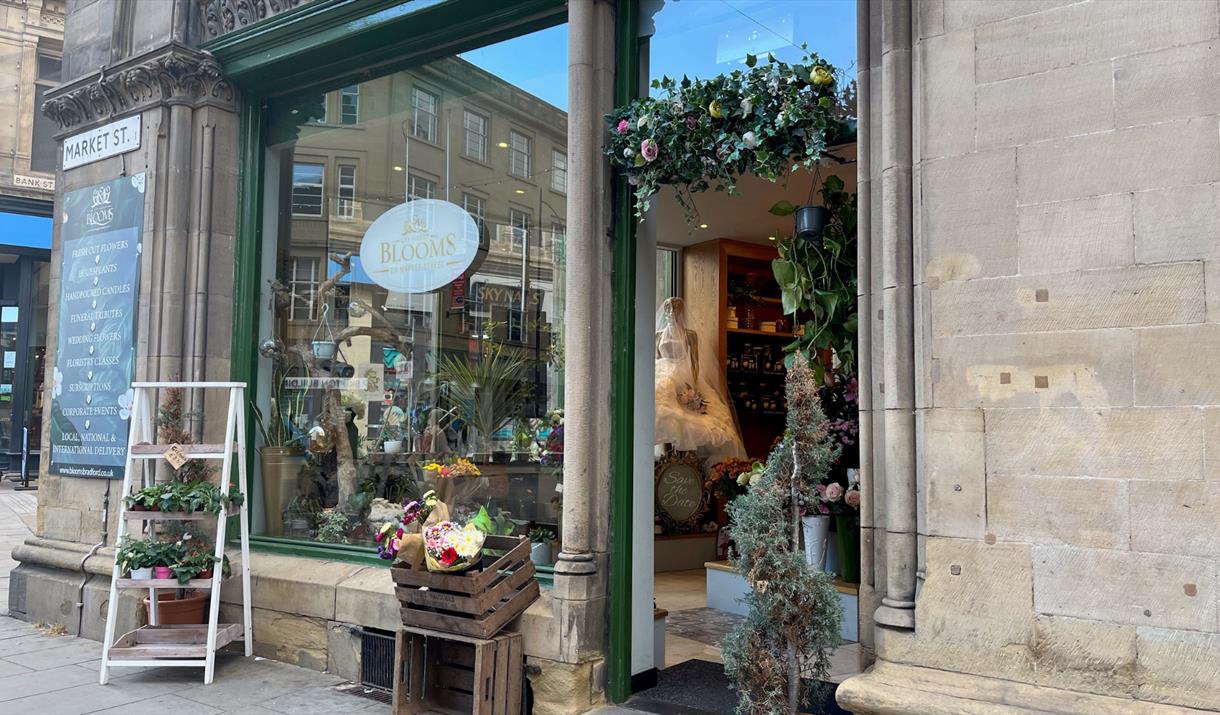 PLANTS
Ready to spruce up your living space with some beautiful plants? Look no further than Moss & Moor garden centre in Ilkley for quality plants and expert advice. Or if you're after something more unique, head to Bradford Blooms on Market Street for their awesome selection of potted indoor plants, succulents, and cacti. And for all your outdoor plant needs, visit Woodbank Nurseries & Garden Centre in Bingley. Happy Planting!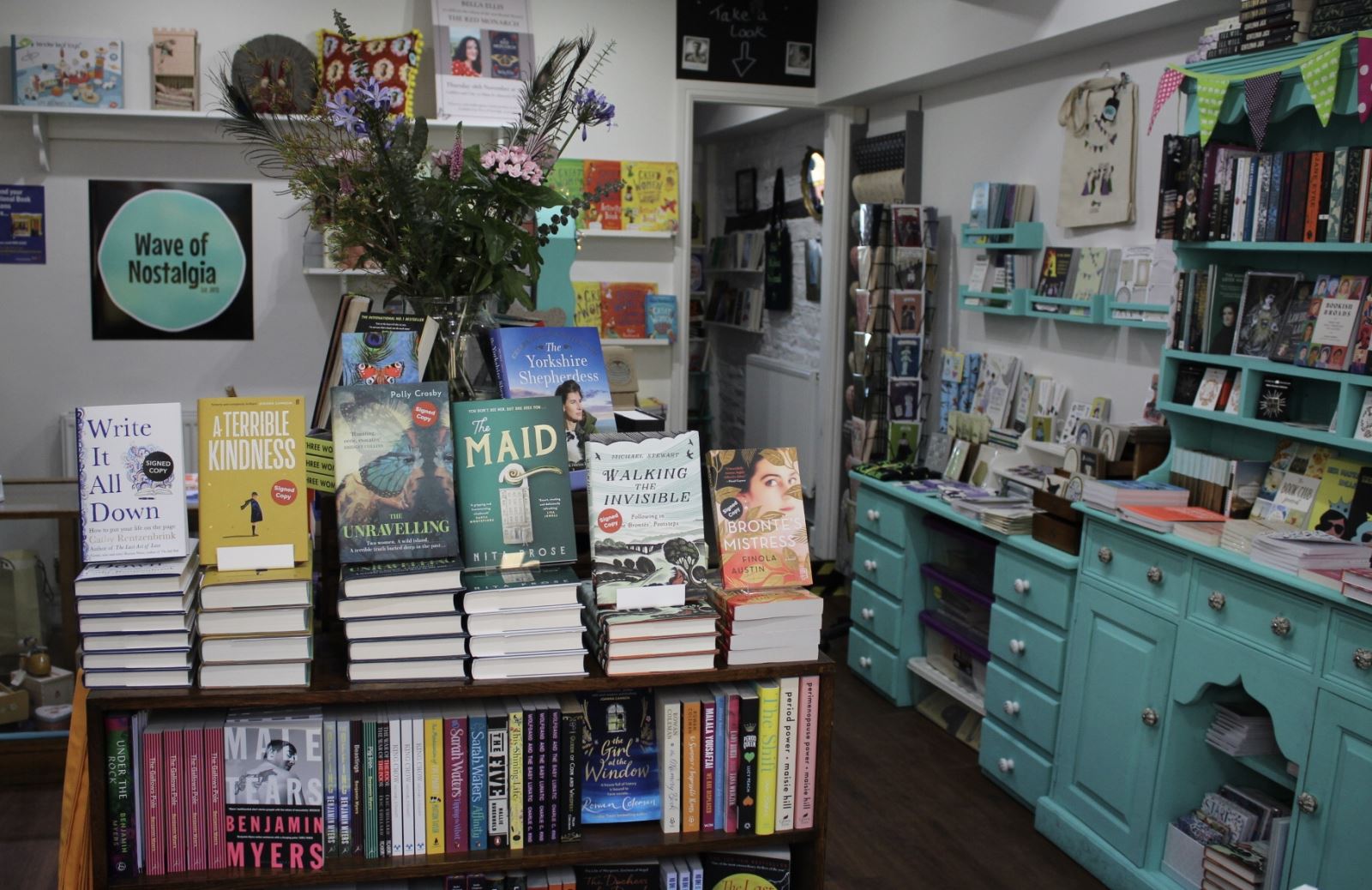 BOOKS
Escape into a world of words at these incredible bookshops in Bradford! Discover a treasure trove of fiction, children's books, and art books at Salts Mill Bookshop, housed in a restored mill. Immerse yourself in the wide range of new books at The Grove in Ilkley. Explore the thought-provoking collection of used titles at T Venables in Haworth. And for inspiring and empowering reads, don't miss Wave of Nostalgia shop, dedicated to strong women. Plus, comic, and graphic novel enthusiasts can't miss Narrow Escape in Shipley. And let's not forget the stunning Waterstones Bradford, while not strictly an independent it is possibly the most beautiful bookshop in the UK! Discover your next literary escape in Bradford.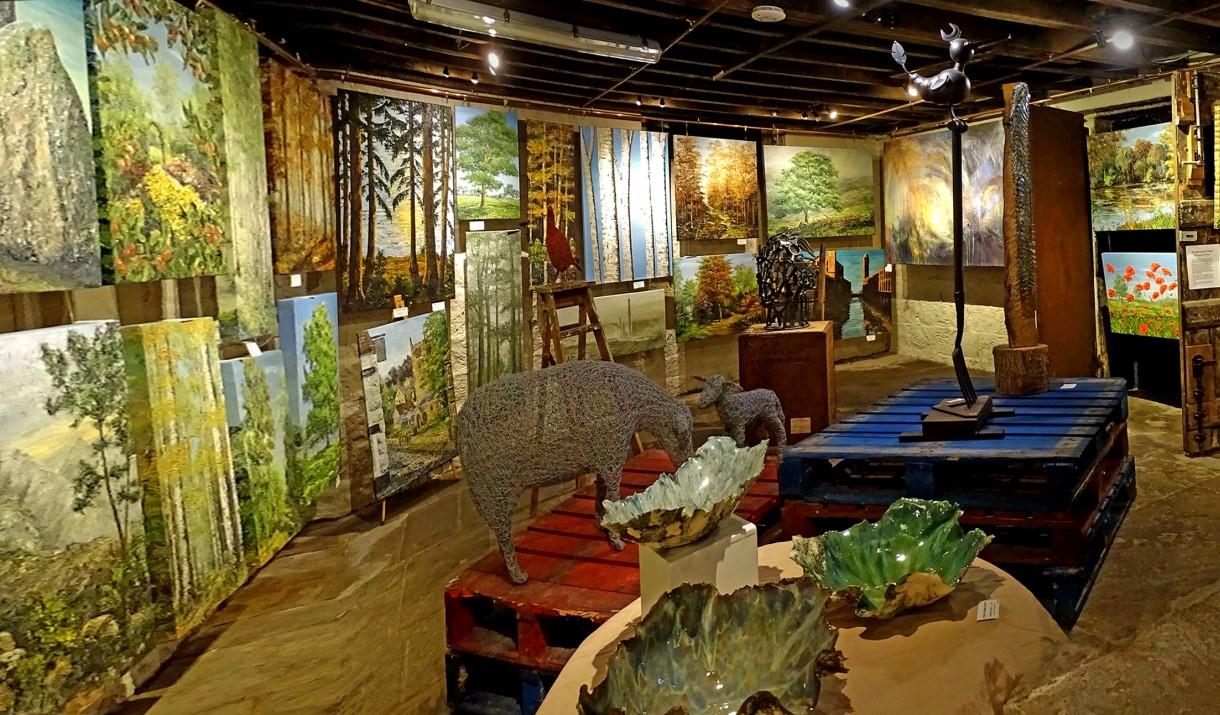 ART INSPIRED GIFTS
Explore the vibrant Bradford district art scene and discover these amazing independent galleries and gift shops! Bingley Gallery, Too Nice To Use, Giddy Arts in Saltaire, and TYRO Studios in Shipley offer a diverse range of art, creative workshops, and lifestyle events. Check out Hawksbys in Haworth for UK artists, designers, and makers, and Tinker Gallery in Ilkley for contemporary art. Support local artists and get your creative fix.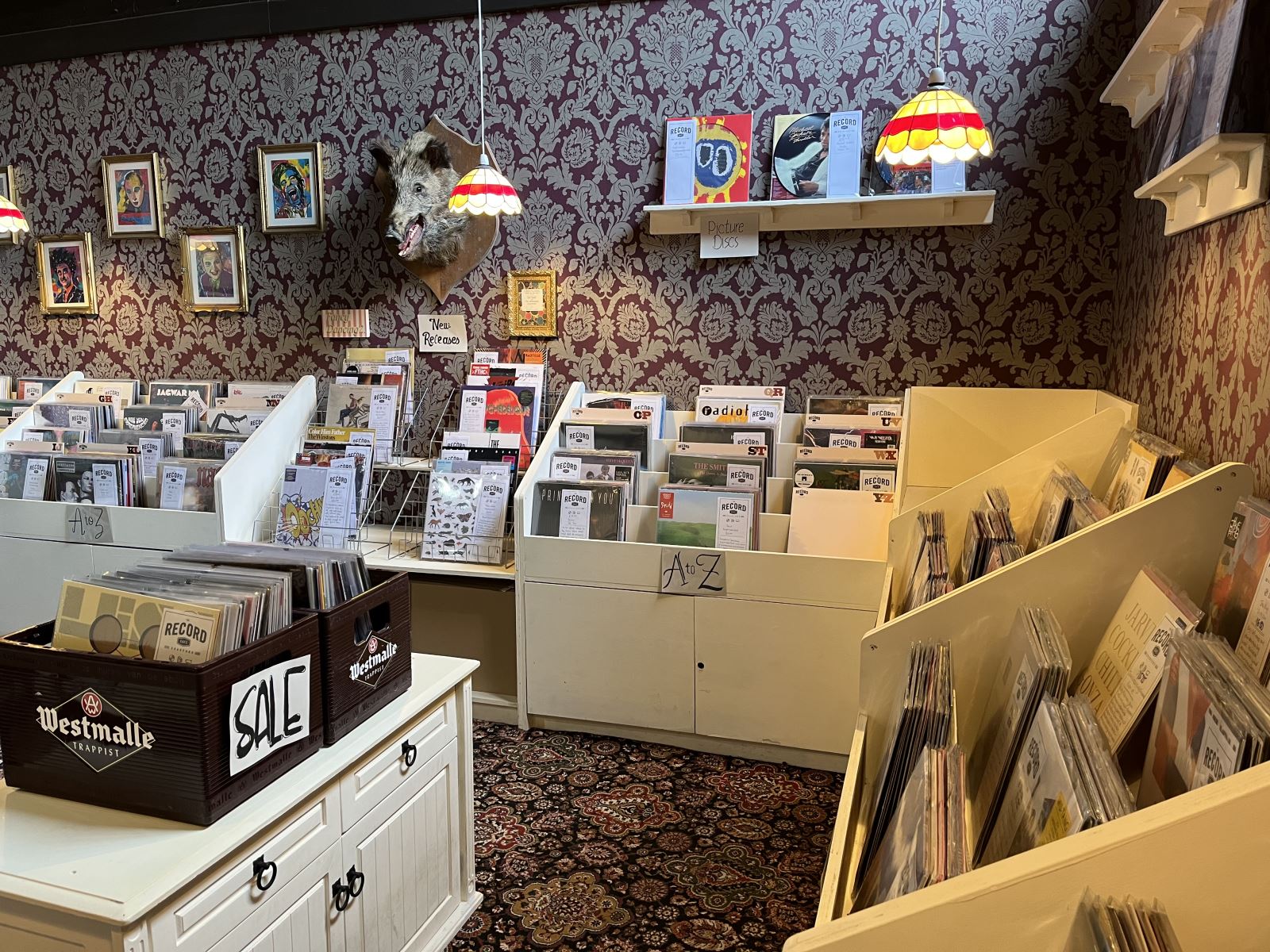 RECORDS
Check out these incredible independent record stores in Bradford! The vinyl revival is in full swing, and we can't get enough of it! From The Record Café in the city centre, where you can sip on a drink while browsing the latest releases, to Grind & Groove Records in Keighley, offering a diverse collection of new and used vinyl. Bingley Five Rise Records, known for their carefully curated selection of indie and alternative records. And if you're in Shipley, be sure to visit Grandpa's Basement, a hidden gem filled with a treasure trove of used records. Join us on a journey through the vinyl paradise in Bradford!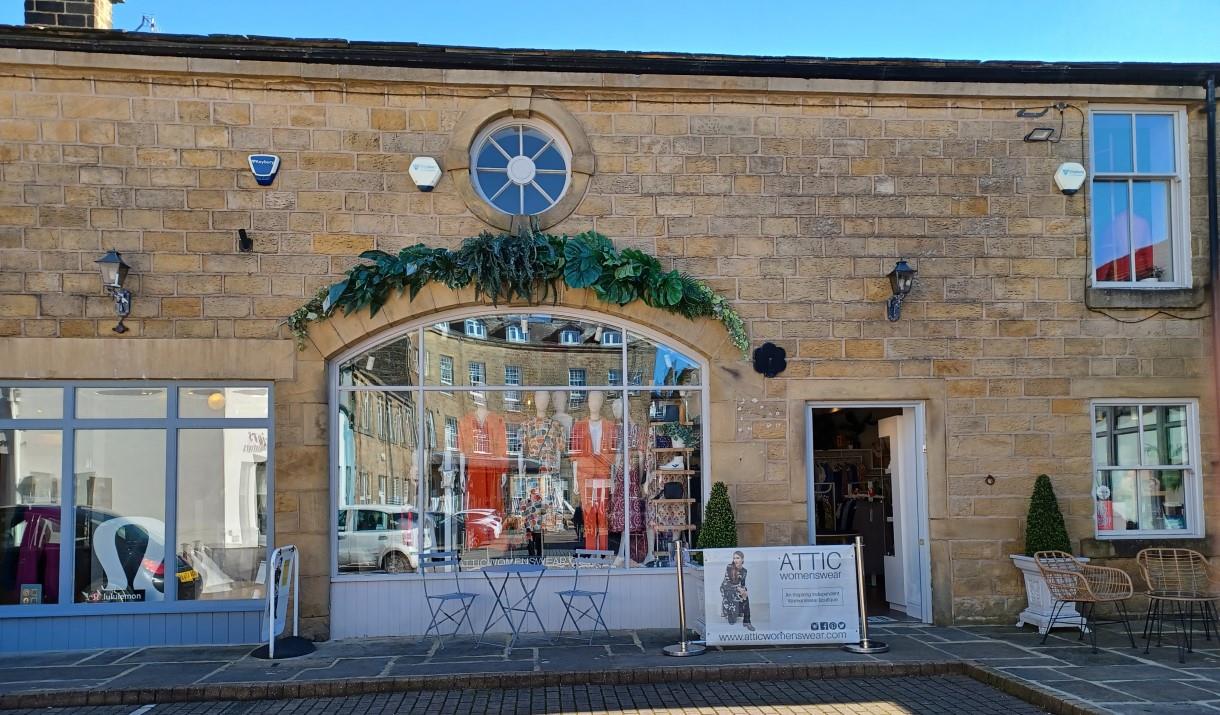 CLOTHES
Looking for fashion that's as unique as you are? Look no further than the Bradford district! With a variety of independent retailers to choose from, you're sure to find something that speaks to your personal style. Explore AN-X, a leading fashion store in Bradford, Skulep Boutique, and Indie• Boho• Vintage in Shipley for unique items in Shipley, Alternatively, visit Dressed in Saltaire or Ilkley to discover Attic Womenswear, Eric Spencer, and Raymond Town Menswear for a classic yet distinctive style. For the ultimate Asian fashion experience, make sure to visit Bombay Stores and Janan. These two stores offer the finest selection of Asian fashion, showcasing traditional attire and modern designs.

HOME FURNISHINGS
Discover a world of home furnishings in the Bradford district! From charming boutique shops to larger stores, there's something for everyone. Covet and Nora's Interiors & Gifts in Ilkley will captivate you with their exquisite textiles and home accessories. Corner House Interiors offers a delightful mix of locally crafted chairs and unique occasional furniture. Looking for high-end designer furniture? Home at Salts Mill is your go-to destination. And don't miss Rooms in Keighley, a beloved independent family-run retailer with an impressive selection. For fabrics and wallpapers galore, House of Fabrics in Saltaire is a must-visit. Get ready to transform your home into a haven of style and comfort!
INGREDIENTS
Bradford is a diverse city with a rich cultural mix, making it an ideal destination for those seeking authentic international ingredients. The city boasts numerous Asian supermarkets, such as Pakeezah Superstore in Bradford and Shans in Keighley, where you can find a wide variety of spices, and exotic vegetables. If you're looking for Oriental ingredients, Sing Kee Superstore on North Parade is a must-visit. For a taste of eastern European cuisine, Roswitha Delicatessen in the Oastler Centre offers a range of meats, cheeses, and breads. If you prefer traditional Yorkshire fare, Robertshaws Farm Shop in Thornton is a great choice, as they support over 400 local food suppliers. And for top-quality meats, Lishman's of Ilkley is a renowned butcher in the region.
When in Ilkley, Baildon, Bingley, Saltaire or Shipley, keep an eye out for local produce markets. These markets offer a great opportunity to purchase locally made goods that are sure to impress.
---
#SmallBizSatUK
Calling all shopaholics! 📣 It's time to give a shoutout to those small independent shops that steal your heart. Share your recommendations for unique boutiques and charming shops that deserve some extra love. Let's show our support and keep local businesses thriving! 💪🏼💖
Get inspired for your next shopping adventure by browsing Bradford District Shops.
Related
0 Comments