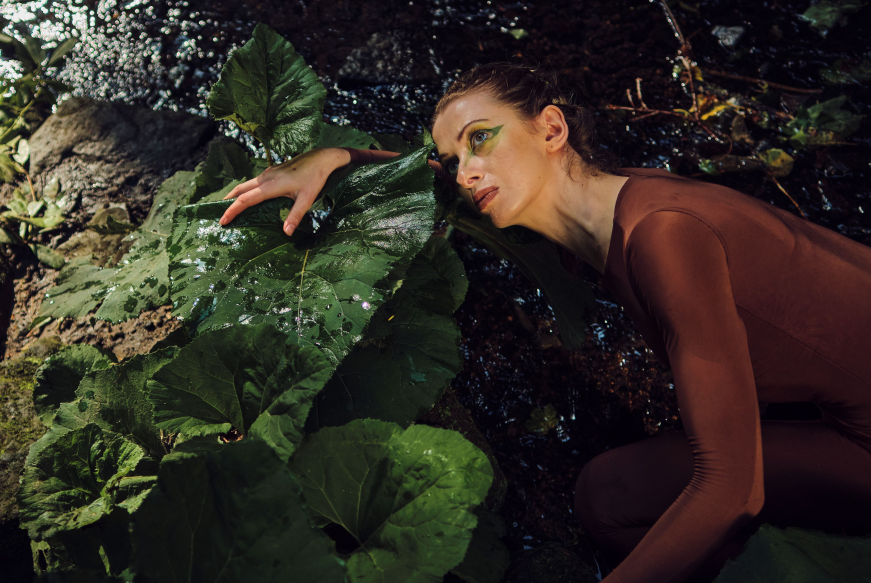 Kala Sangam, Bradford's Arts Centre, turns 30 this autumn and is celebrating with an exciting programme of dance, theatre, music and exhibitions.
The season opens on Friday 22 September with an exhibition capturing the story of the charity over the last three decades, from their early days as in Leeds to establishing a major arts venue in Bradford and their continued support for South Asian artists and artforms.
On Saturday 23 September, Payal Ramchandani's the Forest Dream will delight children and families. Combining contemporary and classical Indian dance, the piece explores the impact of climate change and there will be a free drop in craft workshop using recycled materials taking place before the show.
Local artists who have been part of the Leap's Pioneer Project will be sharing their work on Thursday 5 and Friday 6 October for the He.Art exhibition and acclaimed film maker Prataya Saha will be bringing three of his short films to Bradford on Friday 6 October. Audiences are invited to celebrate Black History Month on Saturday 7 October with Brave Festival - a day of workshops and activities exploring Hip Hop, the Charleston, Carnival dance and other art forms with Black origins.
Catch Falling Stars Theatre's new play Meet Parveen on Wednesday 18 October for an honest and heartfelt look at life while navigating the Menopause. Bloomin' Buds Theatre Company return from their successful run at Edinburgh Fringe Festival with the chance to see Where Is Love and Break the Chains on Thursday 19 and Friday 20 October.
On Thursday 26 October, Akshay Sharma fuses dance, text and music with his new show
Can This Place Be A Temple? and on Saturday 28 October Pagrav Dance share their stunning new Kathak dance work Aunusthan.
Curated by Bradford based artists and long time Kala Sangam collaborators Rashmi Sudhir and Vijay Venkat, Maitri on Friday 3 November will be a celebration of 30 years of Kala Sangam, through music and dance. Featuring traditional Kuchipudi and Moniniyattam dance along with contemporary jazz fusion, Maitri brings together acclaimed performers from across the country for a joyous evening that reflects 30 years of Kala Sangam's work to support and develop South Asian artists and artforms.
The season will close with Tribe Arts new play The Middle Game, running from 22 - 25 November. Inspired by the story of the Bradford 12, this highly-charged play tracks a group of ordinary individuals who find themselves in truly extraordinary circumstances
Alex Croft, Creative Director of Kala Sangam said, 'We are excited to bring you our Autumn programme, for what is going to be our final season before our anticipated closure at the end of the year to begin a major redevelopment of our building. From classical Indian dance to new theatre from Bradford based writers and a day of workshops exploring dance with Black origins, our 30th anniversary programme is offering something for everyone.'
Most performances on the autumn programme are Pay What You Decide, which means tickets can be booked in advance but audiences don't have to pay anything until after they have seen the show. There is no set amount, you decide what to pay based on what you can afford and how much you enjoyed the show.
You can see the full programme and booked tickets at www.kalasangam.org.
Related
0 Comments