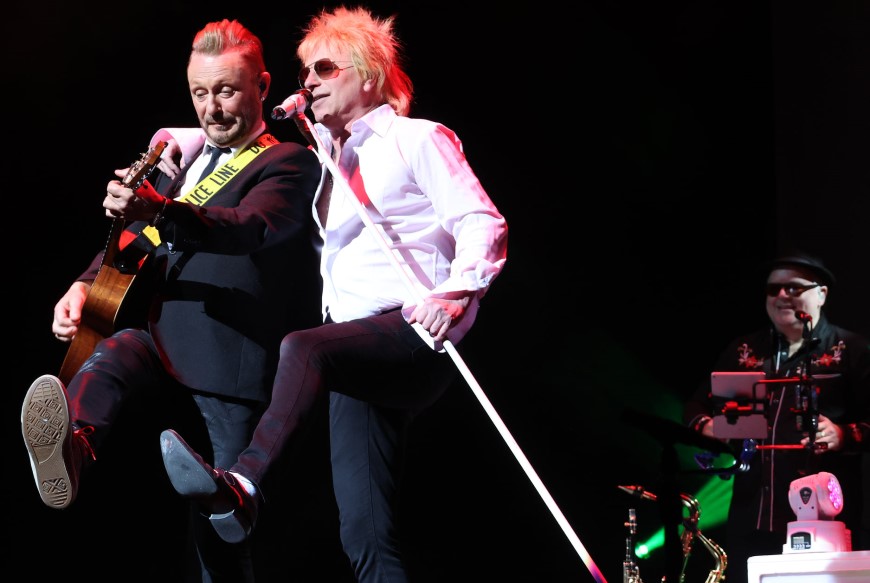 From Motown and soul to rock, pop and electronica there's a bumper-packed month ahead with lots of concerts to enjoy at St George's Hall, Bradford.
The breath-taking celebration of Diana Ross and The Supremes makes a welcome return to St George's Hall on Friday 1 September. In The Name of Love: The Diana Ross Story is a chronological history of hits from a career culminating in over 100 million record sales fronted by 2 international Diana Ross performers Cheri Jade (The Supremes) and Tameka Jackson (Solo Career).
This spellbinding journey is packed with legendary hits including Stop in The Name of Love, You Keep Me Hanging On, You Can't Hurry Love, Ain't No Mountain High Enough and many more.
From the birth of Rock 'n' Roll through to the Beat Group sounds of the British Invasion and beyond, Lipstick On Your Collar celebrates a golden era of music with back to back hits from the 1950s and 60s.
At St George's Hall on Friday 8 September, the show features a full live band and some of the country's top musicians. Audiences will be treated to over forty hits made famous by such music icons as Connie Francis, Brenda Lee, Buddy Holly, The Beatles, The Ronettes and many more.
Accompanied by his exemplary nine-piece band, beloved soul star Alexander O'Neal is at St George's Hall on Saturday 9 September, as part of his Time to Say Goodbye: Farewell World Tour.
Time to Say Goodbye takes the audience on a wonderful journey through his incredible career with never-before-seen-photos, testimonies and tributes, all set to the tune of some of Alex's well-loved songs from his legendary catalogue including Criticize, Fake and If You Were Here Tonight. Boasting a soulful yet tough voice noted to have the same grain and range as that of Otis Redding, Alexander O'Neal is comfortable with pumping dancefloor burners and slinky couch-cuddlers.
Celebrating the life of the late Alan Barton (Smokie / Black Lace) on what would have been his 70th birthday, The Spirit of Smokie Featuring Dean Alan Barton comes to St George's Hall on Tuesday 12 September.
With their undeniable authentic sound of the original Smokie, The Spirit of Smokie have toured extensively throughout Europe and far east Asia over the past 14 years. The proceeds of their concert in Bradford will be donated to the children's heart surgery fund.
Endorsed by Rod's own family, Some Guys Have All The Luck – The Rod Stewart Story comes to St George's Hall on Thursday 14 September. This incredible musical journey spans six decades, taking audiences from Rod Stewart's humble beginnings in the R 'n B clubs of the 1960's, to him becoming the world-famous rock sensation.
Widely acknowledged as the UK's best, frontman Paul Metcalfe is breath-taking as Rod and captures all the excitement, energy and charisma of the legendary performer including the phenomenal vocals, infamous moves and swaggering showmanship that have made Rod one of the most successful artists of all time.
Together with an amazing light show, the production showcases a spectacular set-list including Maggie May, Baby Jane, Da Ya Think I'm Sexy, Sailing and You're in My Heart.
During the 60s and 70s number one hits Sherry, December 1963 (Oh What a Night), Walk Like a Man, Rag Doll and Big Girls Don't Cry helped propel the Frankie Valli and the Four Seasons to super stardom. Now Big Girls Don't Cry celebrate their million-selling hits in one fabulous show at St George's Hall on Friday 22 September.
Featuring a phenomenal cast and live band this will be a magical evening of music not to be missed!
On Wednesday 27 September Mike Oldfield's Tubular Bells comes to St George's Hall as part of the 50th Anniversary Celebration.
Tubular Bells, created in 1971 and released in 1973 was the debut studio album by English multi-instrumentalist, composer, and songwriter Mike Oldfield. At just 17 years old when he started composing the music, Oldfield recorded and played almost all the instruments on the album, which gained worldwide recognition when the opening theme was used for the soundtrack of the horror film, The Exorcist and went on to become the highest-selling instrumental album of all time.
The Tubular Bells The 50th Anniversary Celebration tour will feature an expansive live group, arranged by Mike Oldfield's long-term collaborator Robin A Smith. It will see Tubular Bells performed in full, along with further Oldfield compositions.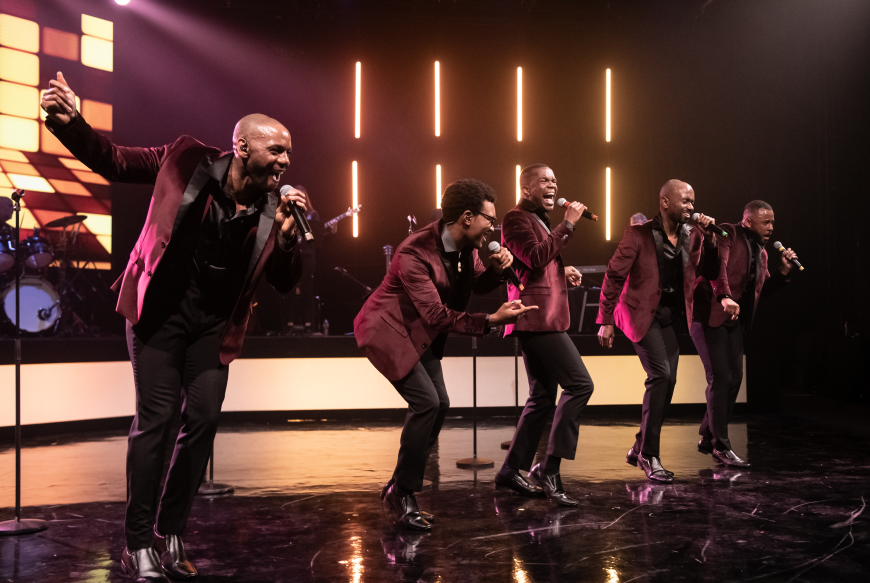 Celebrating the original line-up of Motown legend The Temptations, Just My Imagination comes to St George's Hall on Friday 29 September.
From their first hit, The Way You Do The Things You Do in 1964, The Temptations musical legacy spanned more than 50 years and 24 Temptations. Just My Imagination draws from the "Classic Five" era and is inspired by the pace and energy of the hit Broadway show Ain't Too Proud which earned a phenomenal 14 Tony Nominations in 2019.
Featuring a cast of dynamic West End performers and directed by the 6 time Olivier Nominated actor and choreographer Jason Pennycooke, Just My Imagination captures the group's career highs including Get Ready, My Girl, Ain't Too Proud to Beg, Just My Imagination and Treat Her Like a Lady.
---
In the Name of Love: The Diana Ross Story
Friday 1 September 2023, 7.30pm
Tickets £28.50
Lipstick On Your Collar
Friday 8 September 2023, 7.30pm
Tickets £26
Alexander O'Neal
Saturday 9 September 2023, 7.30pm
Tickets £36.50
The Spirit of Smokie: Featuring Dean Alan Barton
Tuesday 12 September 2023, 7.45pm
Tickets £22 / Concessions £2.50 off
Some Guys Have All The Luck: The Rod Stewart Story
Thursday 14 September 2023, 7.30pm
Tickets £27.50
Big Girls Don't Cry
Friday 22 September 2023, 7.30pm
Tickets £32
Mike Oldfield's Tubular Bells
Wednesday 27 September 2023, 7.30pm
Tickets £57 - £24.50
Just My Imagination
Friday 29 September 2023, 7.30pm
Tickets £27
Call the Box Office on 01274 432000 or visit bradford-theatres.co.uk All prices shown include booking fees but are subject to postage charge if applicable. Bradford Theatres' usual terms and conditions apply
Related
0 Comments