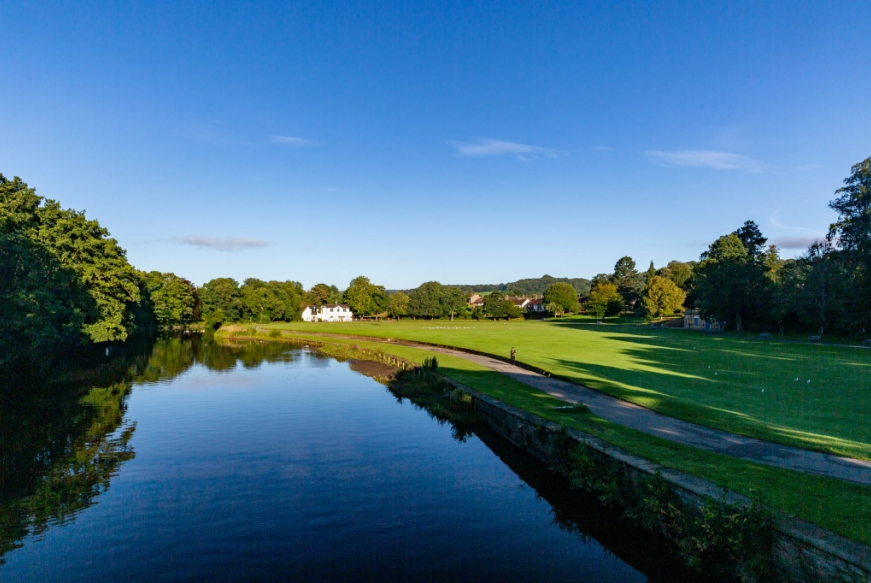 Enjoy June in the Bradford district to kick off summer! To help you plan your adventures throughout the month, here are just some of the highlights of the extraordinary events happening in the district.
Take youngsters to family fun days at Bradford Museums from 1st-4th June. There's a celebration of biodiversity at Cartwright Hall, herbs to be planted in the Bolling Hall gardens and lots of science-themed activities at the National Science and Media Museum as part of the Bradford Science Festival.
Join the team at Bradford Cathedral team for a Bee-ing Creative family day on Saturday, 3rd June. With plenty of bug-themed activities to get stuck into, from building bug hotels to insect spotting in the gardens, kids will have a great time.
Keep your eyes open for dinosaurs in Centenary Square on 3rd June as Dino Day returns with a roar. Kids will love being trainee rangers for the day, meeting dinosaurs and learning what to do if they break-out.
Get an insight into maintaining the magnificent grounds of NT East Riddlesden Hall in Keighley in a Gardening Talk with Senior Gardener Ben. Every Monday in June he talks about the various plants in the gardens and the work that helps them to thrive.
Spend a delicious evening at the Bingley Little Theatre on Wednesday, 7th June. Chef Marc from Oh My Ganache will be demonstrating how to craft a variety of tasty chocolate treats which you can sample afterwards.
Take a fabulous drag-led guided tour of St George's Hall in Bradford on Friday, 9th June. You'll discover the incredible contribution queer performers have made to the history of Bradford Theatres, from the male impersonators of the 20th century to the present day.
As part of Bike Week, join a leg of the 2023 Cathedrals Cycle Relay on Friday, 9th June. A fantastic ride will take you from Ripon Cathedral to Bradford Cathedral, Bradford Cathedral to Wakefield Cathedral or even both. Book your free place today.
Enjoy the annual 'Celebration Day' at Denso Marston Nature Reserve in Baildon on Saturday, 10th June. Featuring a variety of activities, including pond dipping, live music and plenty of cake, the event is an opportunity to honour this amazing reserve and the wildlife that call it home.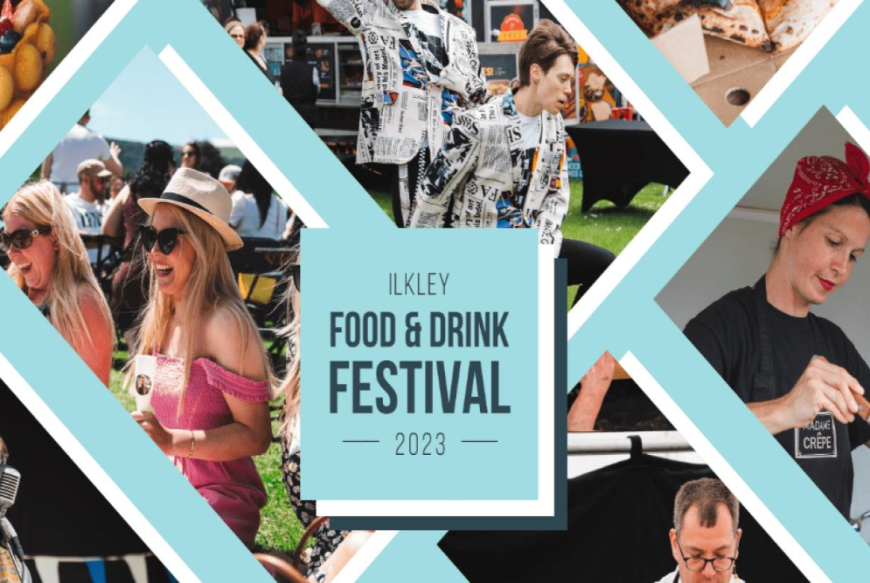 Get your weekend fix with the Ilkley Food and Drink Festival, which takes place at East Holmes Fields on the 10th and 11th June. The festival will be filled with delicious international foods, cooking demonstrations, special guests, live music and much more.
Hop aboard the Haworth Haddock on Saturday, 10th June and be whisked away on a steam train through Brontë Country with a tasty portion of fish and chips. Once you reach Keighley, a live band and bar await you for a night of dancing.
Discover mouth-watering food at the Odsal Stadium Food and Drink Festival on Saturday, 10th June. Over 60 stalls will be on hand selling all manner of food, drink and arts and crafts plus live entertainment. You can even cheer on the home team at a rugby match as the Bulls reserves take on the London Broncos.
Experience the Windrush Generations Carnival of Culture in Centenary Square from 16th-17th June. This year's event celebrates the 75th anniversary of the Empire Windrush's arrival in Britain and the Carnival will be packed with live music, Caribbean cuisine and fairground rides to make sure everyone can join in with the fun.
On Saturday, 17th June, the Ilkley Brewery will host a Father's Day Social where you can buy a beer for your old man. You could even take him on the brewery tour to give him the full gift of a wonderful day out and plenty of beer to sample.
Watch all the action from the International Ilkley Trophy Tennis Tournament at the Ilkley Lawn Tennis and Squash Club on 17th-24th June. Players from all over the world will compete for the coveted trophy at the end of a week of non-stop tennis.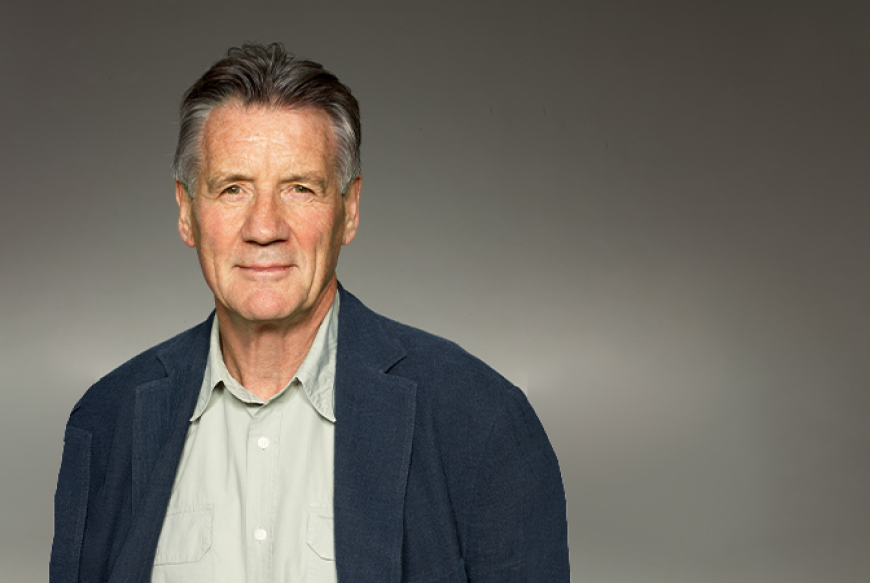 The Bradford Literature Festival returns with a jam-packed programme from 23rd June-2nd July. Enjoy dozens of talks, events, workshops, themed family fun days and special guests like Sir Michael Palin, Anita Rani, Sir Lenny Henry and Sir Michael Parkinson - you'll have no trouble finding something you want to see.
See the dragons return to Roberts Park in Saltaire at the Bradford Dragon Boat Festival from 30th June to 2nd July. The 3-days of brilliant charity racing on the water will be accompanied by lots of on-land entertainment including live acts, games, fresh street food and a bar.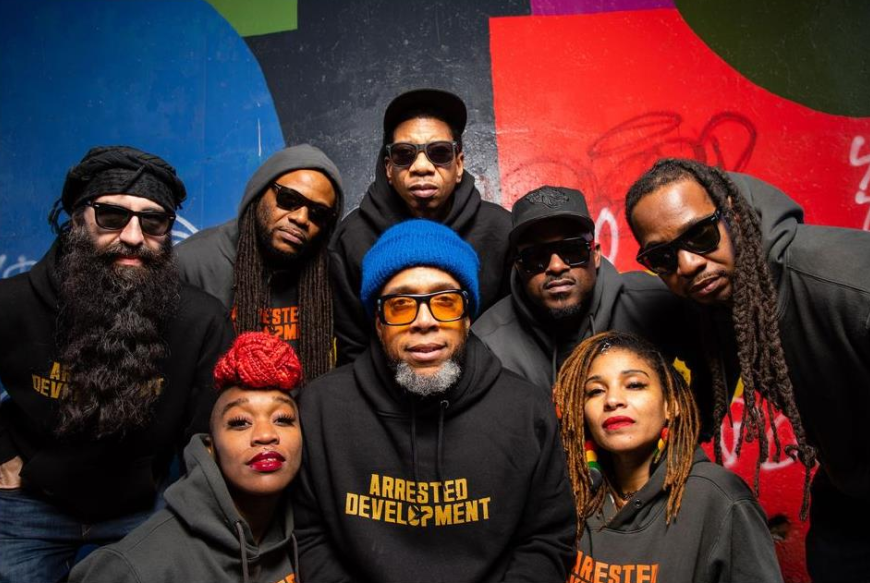 Plus, there are plenty of fantastic shows taking place on stages across the district in June, bringing you top-class music and entertainment. The Demon Dentist lurks around the Alhambra Theatre in Bradford while Sweeney Todd swaps Fleet Street for the Keighley Playhouse. Sense and Sensibility will prevail at the grounds of NT East Riddlesden Hall in Keighley and Ilkley Playhouse will attempt to ward off some Blithe Spirits. Meanwhile, there's laughs aplenty to be had in Bradford with the new Besharam show at Kala Sangam, Tom Davis at the Studio Theatre and an evening of comedy at St George's Hall.
Music lovers will be thrilled when Grammy-winning band Arrested Development bring their new tour to The Underground in Bradford which also hosts The Mirror Man Festival. The music of Bond will be celebrated at St George's Hall while the Alhambra Theatre welcomes The Buddy Holly Story. Bingley Little Theatre welcomes tribute band Bon Joe V and Tapestry Arts in Tong brings back the Swinging Sixties. You can also enjoy summer bandstand concerts in parks across the district with regular live music on weekends.
---
Enjoy your time in Bradford district, and don't forget to tag @visitbradford #VisitBradford in your photos.
Visit www.visitbradford.com/events for more inspiration, like us on Facebook, Instagram, Twitter, and sign up for the visitBradford newsletter to receive the latest updates in your inbox.
Related
0 Comments