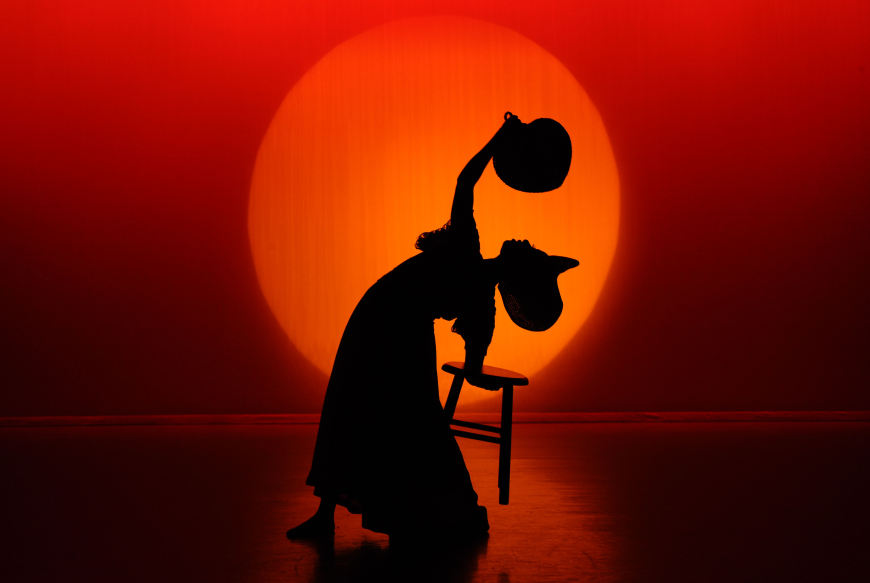 Image by Eduardo Patino
The 12 young dancers of Ailey 2 bring their New York expression and energy to the Alhambra Theatre, Bradford this October for two must-see performances.
Ailey 2 – Alvin Ailey American Dance Theater's second company – is among the most talented of its generation, pouring strength, grace and soul into emotional and powerful performances that captivate audiences around the world. Founded in 1974 as a bridge between The Ailey School and the professional dance world, Ailey 2 is recognised for merging the spirit and energy of the next generation of talented dancers with the creative vision of today's most outstanding and emerging choreographers.
This autumn they return to the UK for the first time since 2011 for a Dance Consortium tour of twelve venues around the country, all keen to bring some of the famous Ailey spirit to their audiences.
The company's new artistic director Francesca Harper (internationally-renowned performer and choreographer) has put together an exhilarating repertoire by a diverse range of choreographers which includes a timeless classic from Alvin Ailey himself.
Revelations, the company's signature piece, was choreographed by Ailey when he was only 29 years old in 1960. A life-changing work, it has been seen by more than 23 million people in 71 countries, more than any other modern dance work. Using African American spirituals, song-sermons, gospel songs and holy blues, Revelations explores the deepest reaches of the soul. Ailey said that one of America's richest treasures was the cultural heritage of the African American and this enduring classic is a tribute both to that heritage and Ailey's genius.
The company will perform the intensely propulsive central section of William Forsythe's 1989 work, Enemy in the Figure. The choreography is driven by Thom Willem's percussive and rhythmic electronic score which also influences the radical use of light and shadow in its design. This excerpt puts the formidable dance skills of the Ailey 2 dancers on fine display, giving their craft and vitality an invigorating framework.
Robert Battle is Artistic Director of Alvin Ailey American Dance Theater. His 2001 classic The Hunt is a primal ritual with a distinctly urban feel fuelled by a thundering percussion soundtrack by Les Tambours du Bronx. This athletic work, originally choreographed for six male dancers, explores the relationship between modern sports and the rites of the gladiators, revealing the predatory side of human nature and the primitive thrill of the hunt. Battle found inspiration for the work in his background in martial arts.
Francesca Harper created her futuristic work Freedom Series on the company in 2021. Inspired by her Ailey homecoming, she has created a landscape of memories, a hybrid world where the past strives to influence the future. Developed in collaboration with the Ailey 2 dancers, Harper's work examines identity and community. This excerpt is danced to a montage of acoustic and electronic sounds. Freedom Series' unexpected twists and turns bring tender moments to its intrinsic ferocity.
Alvin Ailey American Dance Theater and Ailey 2 are companies with a strong family ethos. New Ailey 2 artistic director Francesca Harper embodies this. She took her first dance steps at The Ailey School, the official school of Alvin Ailey American Dance Theater, where her mother Denise Jefferson was director from 1984-2010. Harper aims to bring fresh perspectives to Ailey's legacy, while nurturing new creative voices and propelling the company forward.
---
Alhambra Theatre, Bradford
Tuesday 17 & Wednesday 18 October 2023, 7.30pm
Post show Q&A with the company on Tuesday 17 October
Tickets £29 - £18
Call the Box Office on 01274 432000 or visit bradford-theatres.co.uk All prices shown include booking fees but are subject to postage charge if
Related
0 Comments