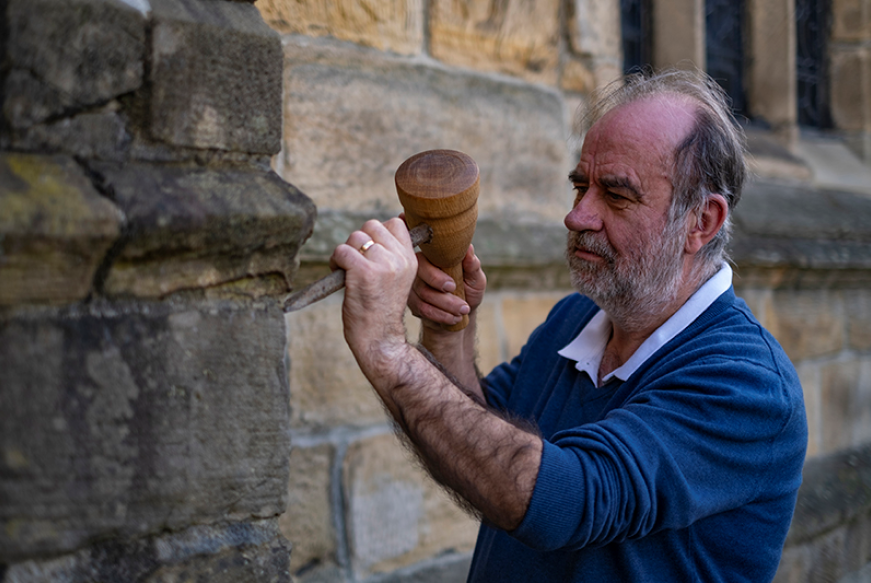 For English Tourism Week 2023, Bradford Cathedral will be launching a series of ten brand new videos on their social media, highlighting some of the amazing things you can see in the building, under the banner of 'Written in Stone'.
English Tourism Week is an annual celebration of the tourism industry, showcasing its economic importance to local economies and communities.
The videos will be released across the Cathedral's Facebook, Twitter, Instagram and YouTube channels, with a different topic covered each day from the 17th to the 26th March.
The Cathedral will also be open Monday to Saturday, 10am to 4pm, for these amazing objects, areas and monuments to be seen in person.
The subjects of the ten short videos include the masons' marks found in the Cathedral; the Saxon stone; the Bolling doorway; and the 'Mystery Memorial'.
Maggie Myers, Director of Education and Visitors, says:
"This year for English Tourism Week we decided to highlight some of the hidden delights of Bradford Cathedral's stonework. Many of these features have been here for centuries, but you wouldn't notice them unless someone pointed them out to you.
We look forward to people watching the videos and then coming to see these features in situ at a later date."
The 'Written in Stone' videos will be released each day from the 17th – 26th March 2023, during English Tourism Week 2023. Bradford Cathedral will be open from 10am – 4pm Monday – Saturday for visitors. For more information, please visit bradfordcathedral.org.uk/visit-us/plan-your-visit.
Related
11 Comments