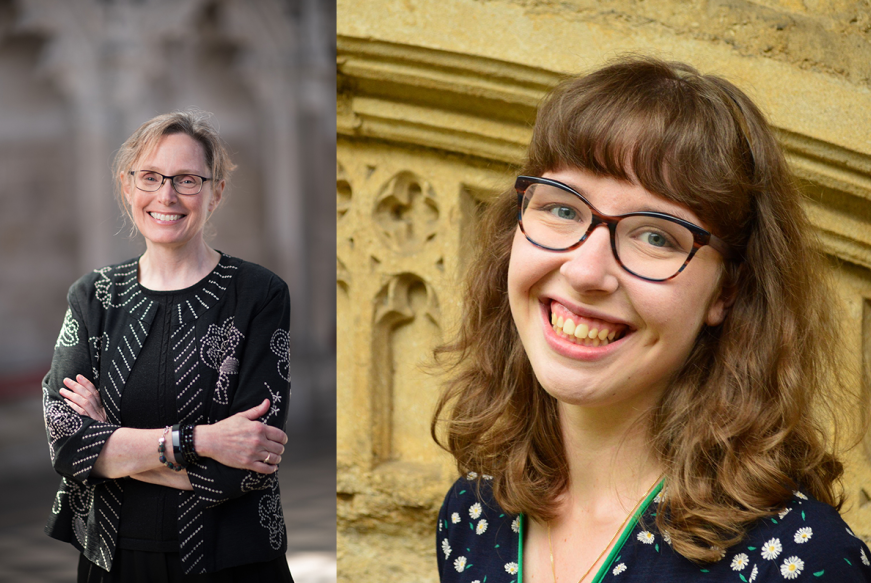 A piece of music commissioned by the Director of Music at Bradford Cathedral will make its debut on the 8th March date of the weekly Wednesday@One Organ Recitals.
The piece – commissioned for International Women's Day 2023 – was written by Sarah MacDonald MA FRCO ARSCM and will be performed by that week's organist, Imogen Morgan from St Mary's Episcopal Cathedral in Edinburgh.

The composition is entitled Duet, Aria & Fughetta on Bradford and has been written for the Wingfield Organ, a mock-Tudor instrument that is currently located in Bradford Cathedral, having been brought in for last autumn's Organ Day run by the Bradford Organists' Association.

The piece itself is based on a 19th Century hymn tune by Haydn called Bradford.

The current organ recital season – which has been running since January - has been themed around 'celebrating female composers'.

Sarah MacDonald says of the piece:
"It's very tonal. It's pastiche. I hope they will hear the tune of the hymn, and its two-part invention. I hope by the end they'll think that's a nice little hymn tune by Haydn – we should sing it!"

Imogen Morgan says:
"I am very excited to be premiering this new composition! Sarah has skilfully worked the hymn tune 'Bradford' into three distinct movements in the form of an early keyboard suite. The piece is perfectly paired to the historic Wingfield organ, and I am looking forward to its first performance."

Graham Thorpe, Acting Director of Music at Bradford Cathedral, says:
"I'm really looking forward to hearing Sarah's new piece, and pumping the bellows of the Wingfield Organ for it!

It's really special to have new music played on such an important historical instrument, a perfect way to celebrate International Women's Day 2023. I would encourage everyone to come!"

The piece forms part of a musical programme on the day, with the other four pieces played on the Bradford Cathedral organ. The Wednesday@One organ recitals are free to attend and start at 1pm, with an optional buffet lunch beforehand at 12:30pm. The current season runs until Wednesday 5th April, before they resume from the 24th April through to the 5th July.

For more information on the organ recital season – and to read interviews with Sarah MacDonald and Imogen Morgan – please visit bradfordcathedral.org.uk/organ-recitals


Related
0 Comments