When spring arrives, it's time to get outdoors and enjoy the fresh air while observing the newly sprouting trees, blooming flowers, and new life that has sprung up all around you. Bradford District has many Green Flag Parks and woodland areas where you can connect with nature, go for a walk to recharge your batteries and take in the beauty of spring.
Top places to visit in the Bradford district if you're looking for a little Springspiration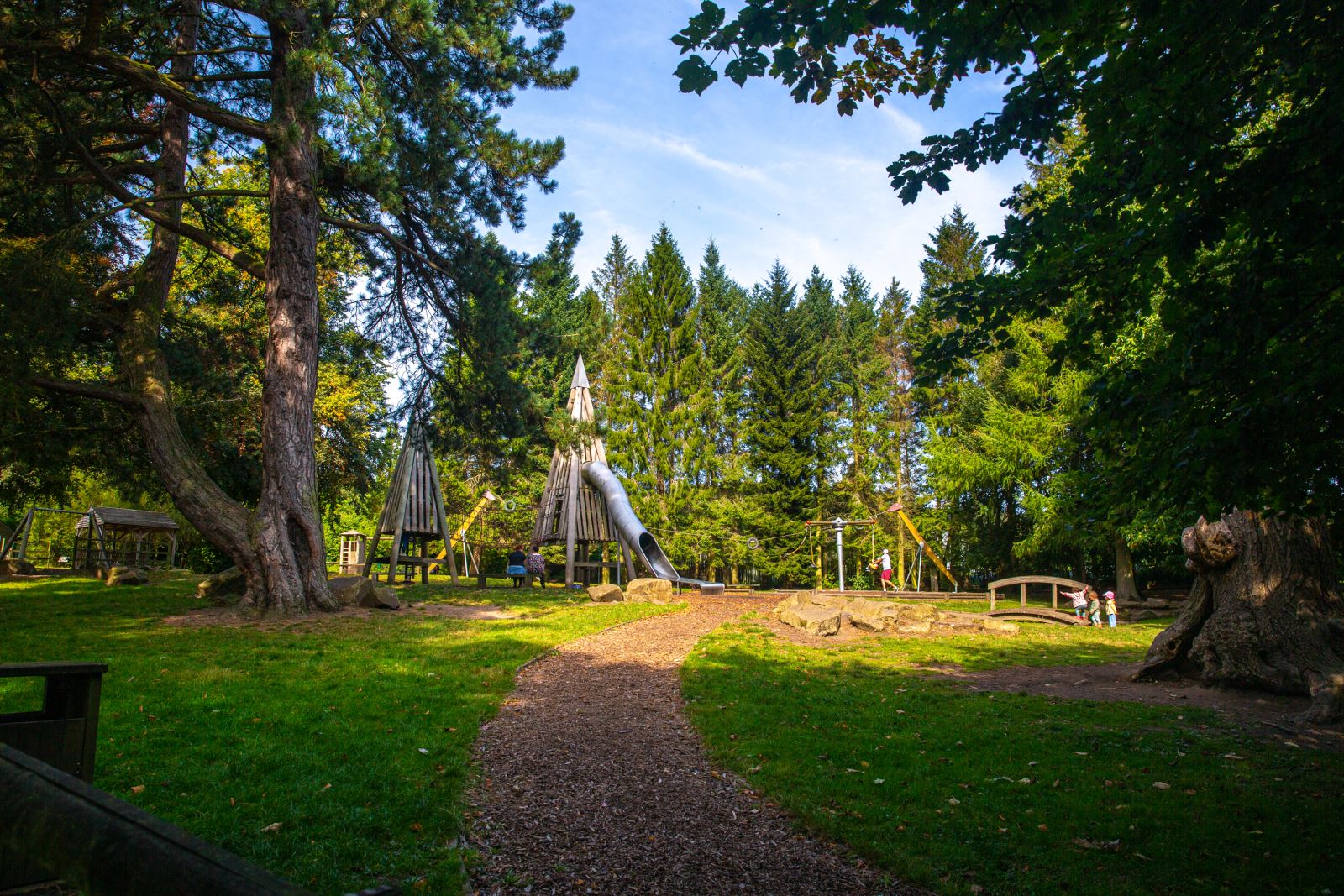 St. Ives Estate Country Park
A Breath of Fresh Air
St. Ives Estate near Bingley has easy-to-follow, enjoyable circular trails that are a great way to experience nature in the spring and will lead you to the most picturesque areas of the country park. It's a beautiful place to get some fresh air, spot wildlife, watch birds, and appreciate trees. Druids' Altar, the coppice pond, and chainsaw carvings are just some of the interesting features, while the adventure playground with tyre swings, a rope bridge, and climbing towers, will be a hit with children.
Lister Park
Crocus Delight a Real Sign of Spring
Keep an eye out for the first crocuses, snowdrops and other spring flowers at Lister Park. The park is known for its brilliant crocuses, which make it the perfect destination for early spring walks. Discover the Botanical Gardens, a beautiful feature of the park, with a geological trail winding through the park, and the Mughal Water Gardens, a striking garden with Indian architectural styles, cascades and pools that glisten beautifully in the spring sunshine.
Spend the day exploring and visit Cartwright Hall.
Denso Marston Nature Reserve
Hypnotic Sounds of Spring
Visit the 7-acre Denso Marston Nature Reserve in Baildon and experience the spectacle of spring in this urban haven of woodland, meadows and pools with varied wildlife. Admire the lush wildflowers, listen to the soothing birdsong, watch the buzzing insects fly by, enjoy a family day out. Look for signs of spring with the reserve warden during wildlife walks and workshops.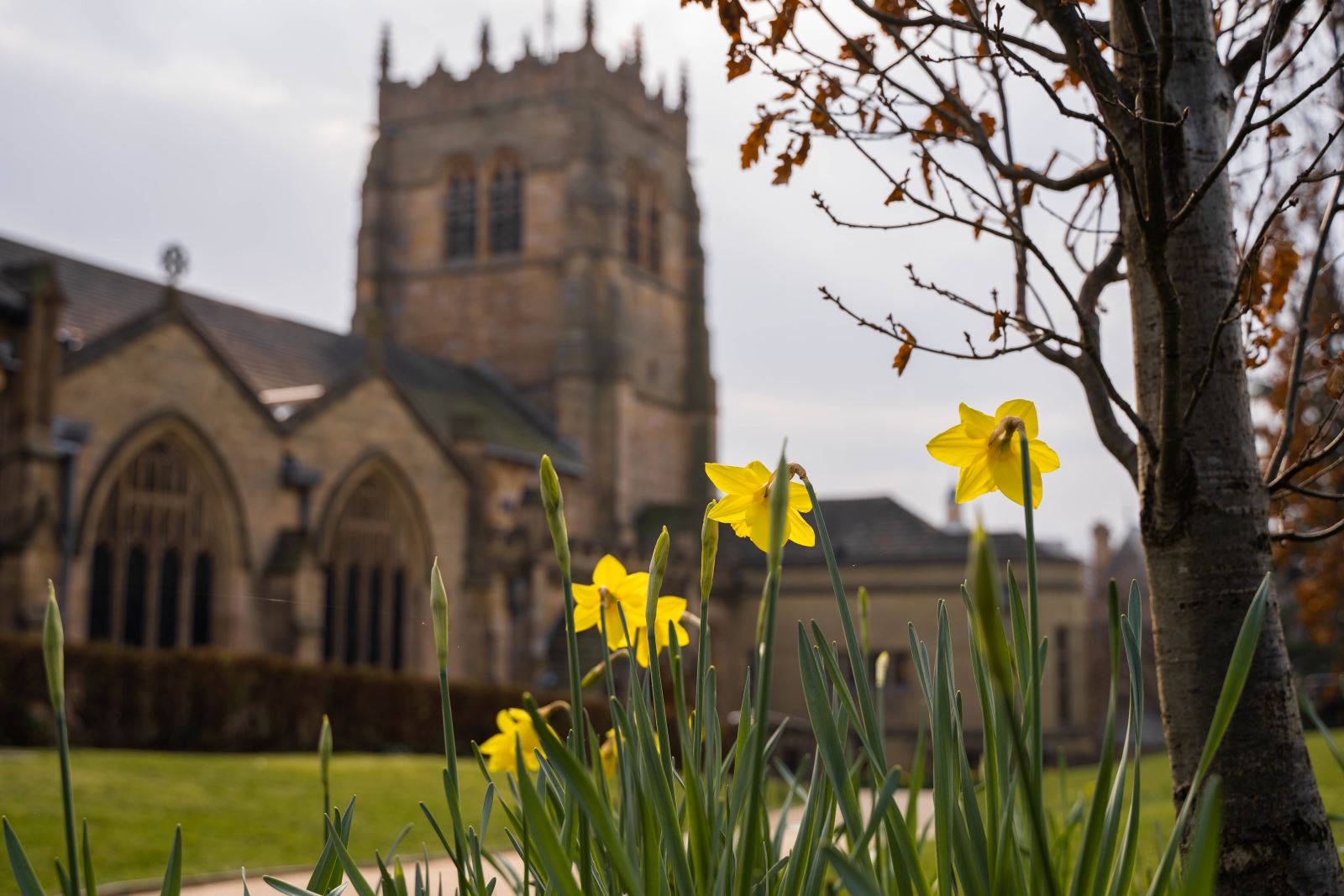 Bradford Cathedral Grounds
Hidden Oasis in the City
Nestled in the heart of Bradford is Bradford Cathedral, a hidden gem waiting to be discovered, set in tranquil grounds. The cathedral has a fascinating history and if you relax in the garden on a spring afternoon, you will discover a stunning mix of beautiful bright flowers, loved by butterflies, bees and visitors alike!
NT East Riddlesden Hall
Get Your Floral Fix at This Picturesque Spot
Discover NT East Riddlesden Hall garden an intimate and peaceful green space. Highlights of the season include the Wild Garden waking up to narcissi, primroses, and cowslips, as well as fragrant spring herb borders bursting with colour. Enjoy the birdsong as our feathered friends invite you to sit and stop for a few minutes to listen to their soft melodies. Meander through the nearby fields and meadows to see the landscape come into bloom. Get connected with nature, the River Aire gives you the opportunity to spot Wildlife.
Ilkley Riverside Gardens
Feel the Spring River Breeze
Admire the bright clusters of daffodils growing under the trees as you stroll along the River Wharfe at Ilkley Riverside Gardens. Discover Ilkley's Old Packhorse Bridge, which dates back to 1675. The bridge is the start of the Dalesway, an 80-mile walking route to Bowness-on-Windermere in the Lake District, with benches overlooking the river if you don't want to walk the long way.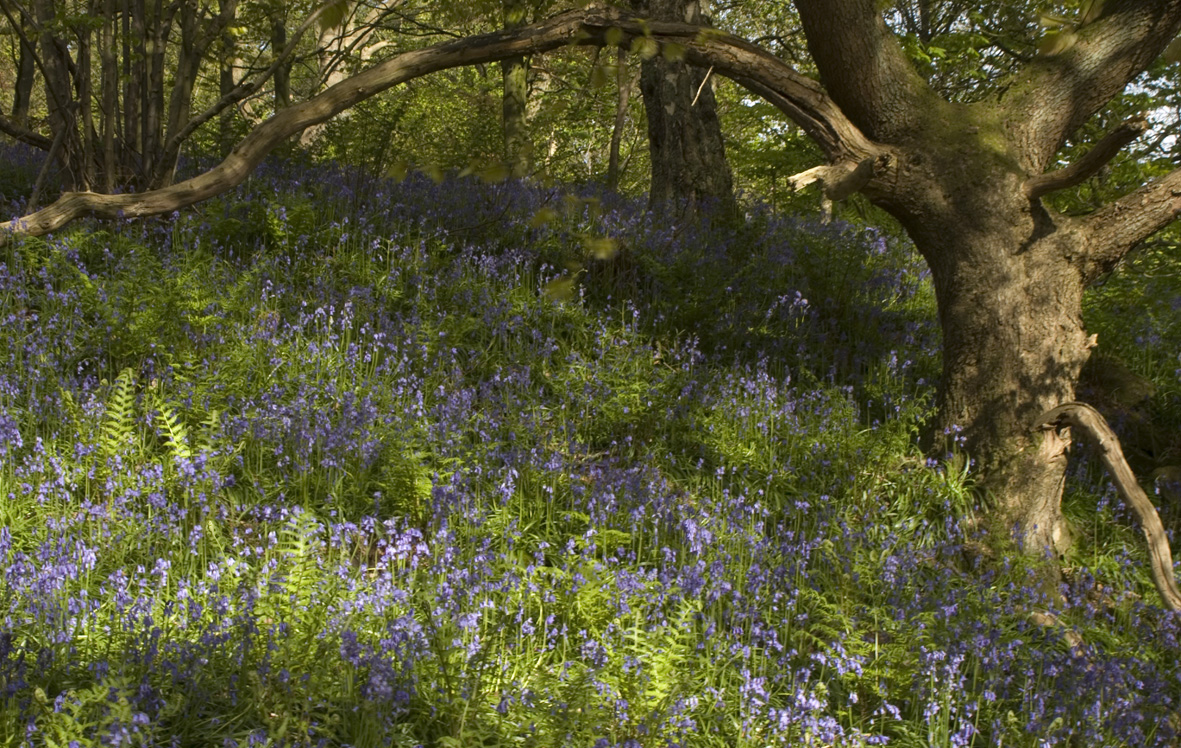 Middleton Woods
Truly Magical and a Sensory Feast
Enjoy a tranquil walk through Middleton Woods in Ilkley during the springtime, a well-loved and much visited rare, ancient semi-natural woodland famous for its spectacular bluebell displays each spring. In the south-western part of the woodland is the family mausoleum of Bradford wool merchant Arthur Hentzen.
Bolling Hall Museum
Insta-worthy Avenue of Blossom
Spend time at the Bolling Hall Museum surrounded by blossom's soft pink flowers. As you explore this picturesque location, take selfies. Share your photos on social media using the hashtag #BlossomWatch to spread the joy of spring. Cherry blossoms are a sure sign that spring has arrived and are definitely worth a visit. Did you know that... ? A Blossom Festival is held at historic Bolling Hall in May.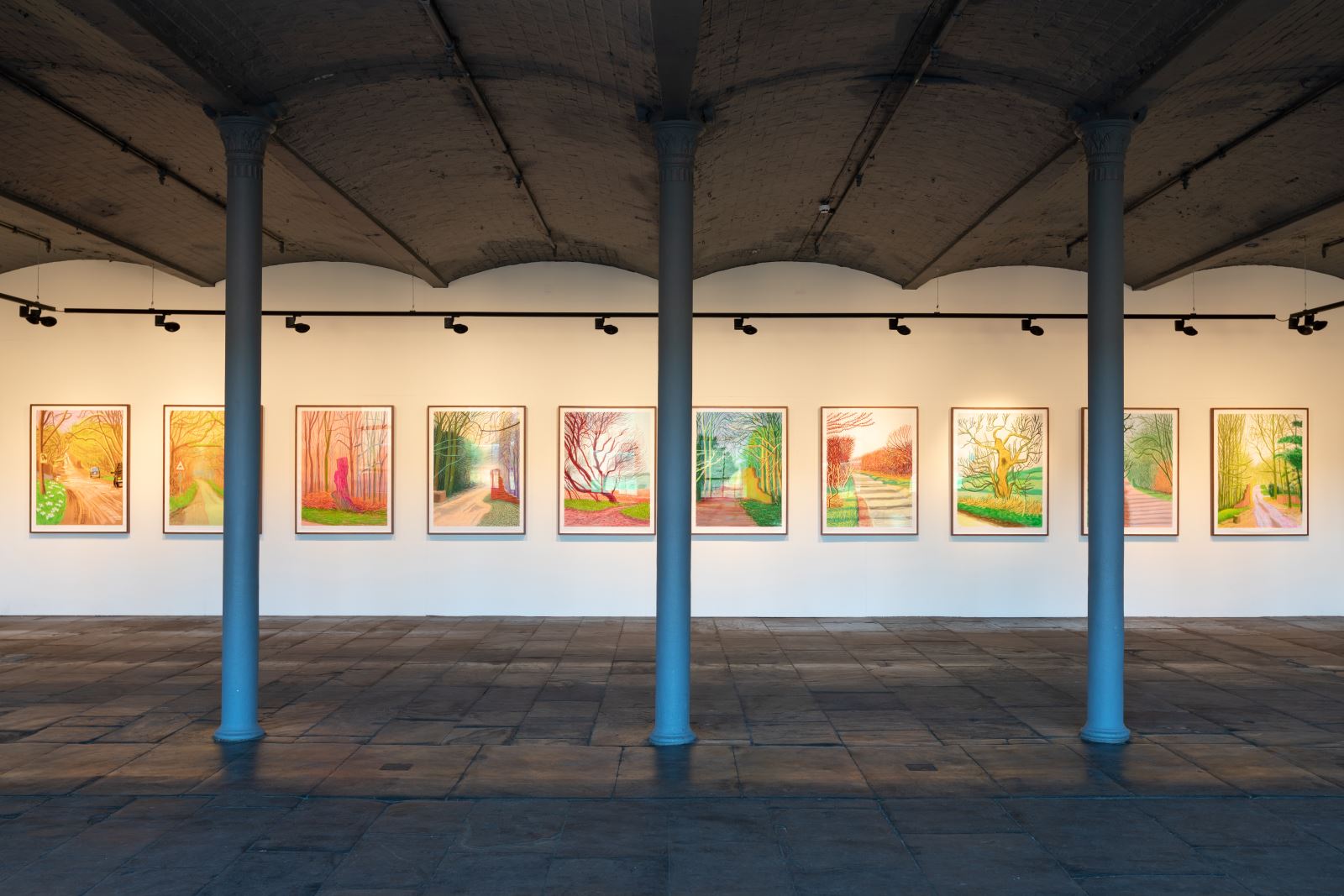 Salts Mill
The Arrival of Spring
On a cloudy day, go to Salts Mill and lose yourself in David Hockney's colourful artwork. Hockney's aptly named "The Arrival of Spring" is on display in the Third Floor Gallery. Using his iPad and incredible printing technology, David created this collection of unique artworks during the changing seasons of 2011 at Woldgate, near Bridlington.
For more self-guided walking inspiration : Walking - Bradford (visitbradford.com)
Respect – Protect – Enjoy
Related
0 Comments