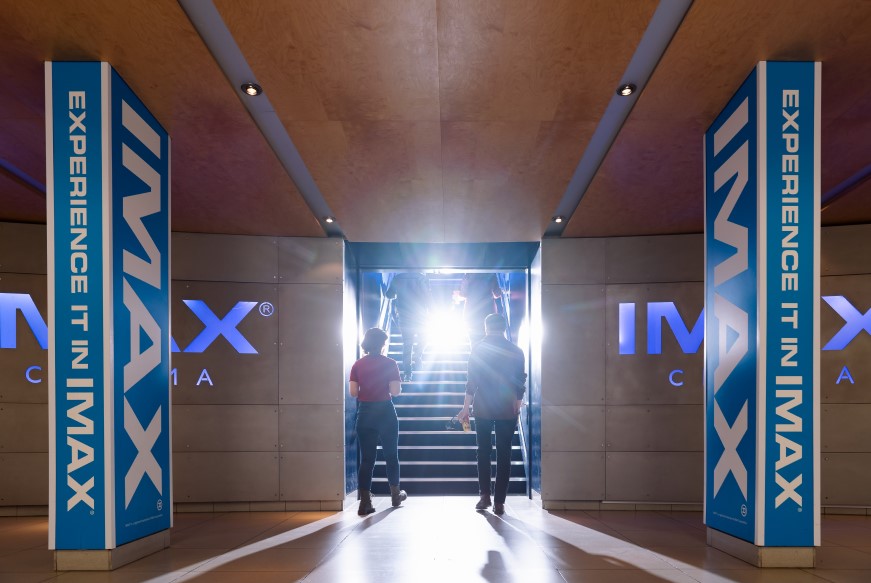 In the run-up to 2023, the National Science and Media Museum announces a jam-packed programme of festivals, exhibitions, events, activities and screenings.
Yorkshire Games Festival
Passes on sale, 4-10 February 2023
The Yorkshire Games Festival returns next year with an in-person event to inspire future digital creators. The festival kicks off with Let's Play! family weekend, followed by the Young Developers Conference and finishing with the Game Talks programme, featuring high-profile industry guests.
Game Talks speakers include Mark Ranson, Lead Artist at Void Interactive; Founder and Host of She Plays Games, Lauren Kaye; Head of Studio at Silver Rain Games, Melissa Phillips; plus, many more.
---
Stephen Hawking at Work
Free, Opens 9 February 2023
Explore incredible objects from Professor Stephen Hawking's office and gain a rare glimpse into the working life of the world-renowned theoretical physicist.
With this special display, visitors will have a unique opportunity to see a rare copy of Hawking's PhD thesis, his wheelchair and Hawking's most treasured office possession – a blackboard filled with academic doodles and jokes.
---
Space Half-Term Family Fun
Free, 11-19 February 2023
Blast off this February half term with free workshops, live science experiments, hands-on activities, out-of-this-world films and IMAX documentaries, exploring all the wonders of space.
---
Bradford Science Festival
Free, 24 May-4 June 2023
The most innovative and popular science festival around returns to the museum over May half term. A highlight of the city's cultural calendar, Bradford Science Festival has amazing experiences for everyone from immersive installations to family activities.
---
Best new releases, arthouse cinema and family favourites at Pictureville Cinema
Tickets required
Escape the everyday at Pictureville, Yorkshire's biggest independent cinema, with three screens showing the best new releases, arthouse cinema, family favourites and more. Pictureville is also home to Europe's first IMAX theatre, one of the biggest in the UK, showing blockbusters and 3D films year-round.
---
Open Talk Series: Technology: Liberator or Oppressor?
Free online event, 12 January 2023
In this virtual event a part of the Open Talk series, a panel of expert journalists, economists and technologists come together to discuss the issue of how digital technologies, and their governance, need to change in order to support democracy, equality and social cohesion.
---
Open Talk Series: How migration helped British science to thrive
Free online event, 22 February
In this special virtual event on the 75th anniversary of the NHS, a panel of experts examine and celebrate the impact of migration on the NHS, medicine and the advancement of scientific research in the UK.
---
Widescreen Weekend
Tickets required, Date to be announced
Widescreen Weekend returns to celebrate the past, present and future of film. Enjoy a long weekend of big, bold and wide cinema experiences made possible by the museum's fantastic projection facilities. Glorious 70mm screenings, new Cinerama restorations and great guests will remind you why going to the movies is so magical.
To stay up to date on exhibitions, events, festivals, activities and cinema screenings, sign up to the National Science and Media Museum's newsletter.
Related
1 Comments