This winter, venture outside to discover a variety of breath-taking walks and shake off the cobwebs. Grab a flask of tea, put on your woolly hat and get ready for our favourite winter walks. 'Take a Closer Look' at the beauty of frosty landscapes. Discover Bradford District, where skeletal trees sparkle in this magical season.
Wrap up warmly, put on your hiking boots for the Great Northern Trail, and embark on the open hillside stroll along the Hewenden Viaduct for something more adventurous. Look out for snowdrops and daffodils, which are a sign of spring's impending arrival in late winter.
Track your mile on a canal walk along the Leeds-Liverpool canal and visit Saltaire Waterways. This trail is great for running, walking and for nature lovers there is plenty to explore, especially as many bird species arrive from all over Europe for the winter. Be careful along the canalside and keep children under close supervision at all times.
Reconnect with nature this winter at Bingley St Ives Estate, Country Park. Casual walkers can enjoy the shape and sheer magnificence of the mature deciduous trees while experiencing a true winter wonderland with woodlands and open moor thanks to the numerous paths that crisscross the estate. After a challenging walk, you can unwind at The Ivy Kitchen, a café on the estate.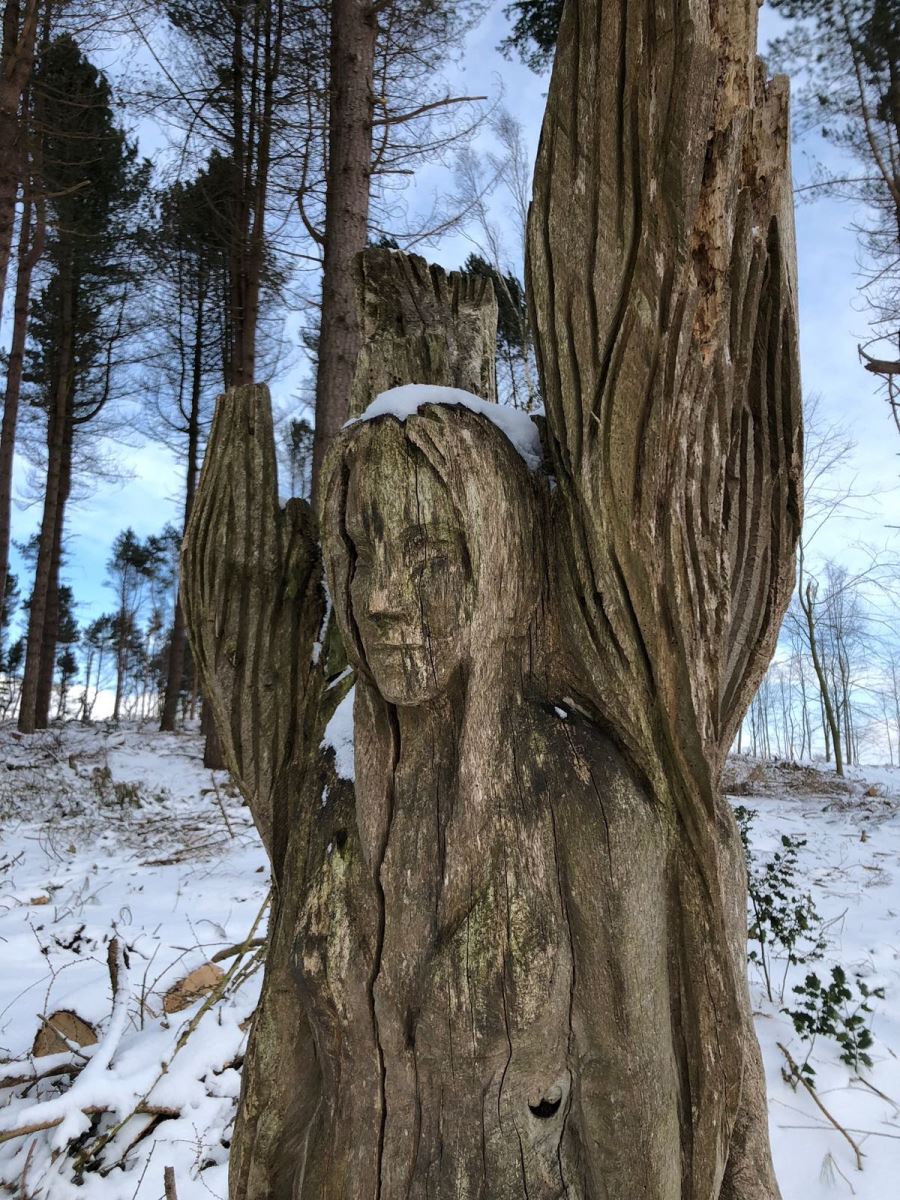 There are many other walks and trails to explore in the Bradford district. So start planning now or take a guided winter hike with Bradford Countryside Rights of Way.
Sunday, 1 January - Funny Hat and Wig Walk - 4 miles (6.4km) Circular (bring your own packed lunch) FREE. Meet Barbara Walker at 11am outside Bingley Arts Centre, Main Street, Bingley. Get the year off to a good start in an amusing way via sections of the Millennium Way and Myrtle Park. Some difficulty.
Wednesday, 25 January - Middleton Moor, Langbar and Nesfield 7 ½ miles (12km) Circular (bring your own packed lunch) FREE. Meet Howard Lloyd at 11am at Ilkley Swimming Pool, Denton Road, Ilkley. A gradual ascent brings you on to open moorland with excellent views followed by a descent through the scattered village of Langbar and the picturesque community of Nesfield. A difficult walk. Please note: the start point is approximately a 15 minute walk from Ilkley rail and bus station.
Related
0 Comments