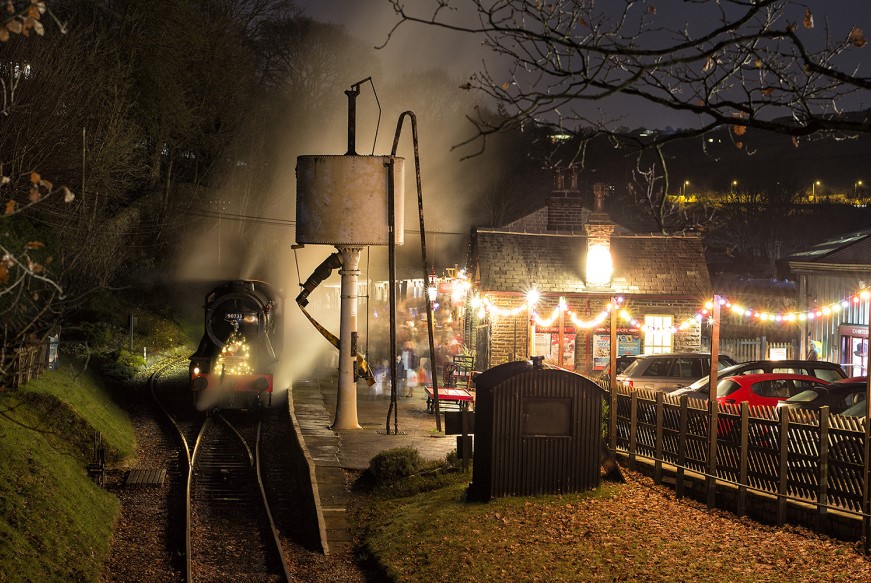 December is here which means that Christmas is coming and 2023 is on the horizon! There are a plethora of great events to look forward to as the district fills with festive cheer. Here are some of the highlights you can look forward to over the coming month.
The Saltaire Living Advent Calendar begins to open its windows from Thursday, 1st December. Every evening, new windows will reveal a variety of fun, illuminated images and scenes. It's a great excuse to pay a few trips to the historic village to see them all.
Visit the Ilkley Christmas Tree Festival on 2ndand 3rd December at St Margaret's church. A stunning display of trees decorated by the local community will be vying to be voted your favourite, along with live entertainment, food and craft workshops.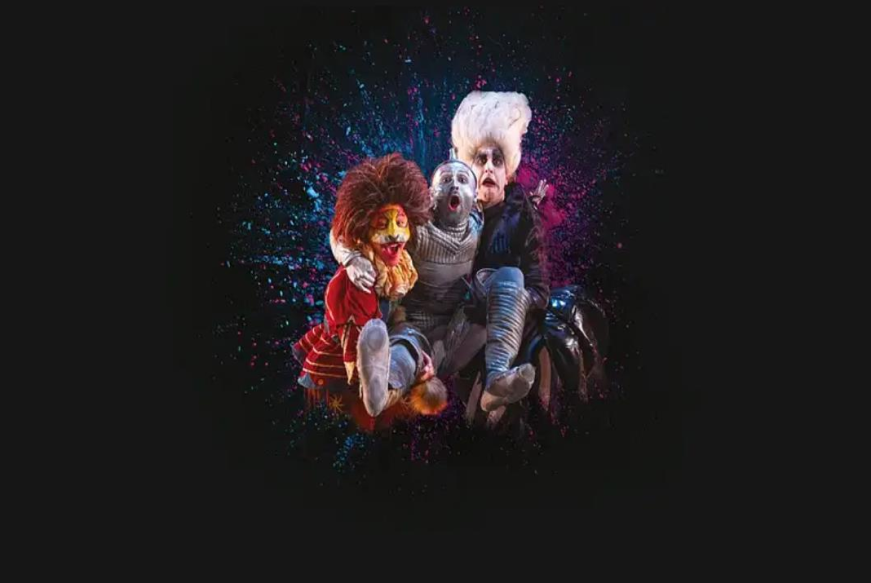 Return to Oz at with Kala Sangam on Saturday, 3rd December. New production Tin Man uses dance to reimagine the classic characters for an all new story sending the characters on a new adventure into the dark wood.
See a spectacular display at Cliffe Castle Museum in Keighley on Saturday, 3rd December as the glasshouses are illuminated by the Photosynthesis Anthotype Project. Created exclusively using plants and sunlight, these images provide a stunning visual experience. The exhibition is accompanied by live music and a few festive goodies.
Haworth will be lit up by torchlight on the evenings of the 3rd and 4th December as the annual procession weaves its way through the village streets. Make sure you get a good spot to watch the march along the main street as the sun begins to set and the band strikes up. Discover festive events in the village every weekend in December leading up to Christmas.
Search for unique gifts this year at the Ilkley Manor House Christmas Makers Fair on 3rd and 4th December. Local artisans sell wonderful items that make perfect gifts to leave under the tree.
Discover the origins of some of our most beloved Christmas traditions at the Brontë Parsonage Museum in Haworth on Thursday, 8th December and explore the Victorian Christmas. This fascinating talk will delve into everything from the humble Christmas tree to Advent calendars.
Board the Mulled Wine Special on the Keighley & Worth Valley Railway on the 9th and 16th December. Ride the rails from Oxenhope to Keighley Station, where you'll be served mulled wine and mince pies to the accompaniment of live music before being whisked away back to Oxenhope.
Experience an animal encounter or two in the Oastler Centre, Bradford on Saturday, 10th December when ZooLab arrives. A chance to learn about, see and handle a variety of critters including giant snails, tarantulas and frogs.
Join the team at the Ilkley Manor House on Saturday, 10th December for an afternoon creating your own Christmas decorations to take home and hang around the house. Whilst you're there, keep an eye out for the hidden robins that can be spotted amongst the Manor House's decorations.
Produce your own Christmas cards on the People Powered Press in Saltaire during a special workshop on Sunday, 11th December. Carve your design out of lino blocks and use your own press to produce something unique to send out this year.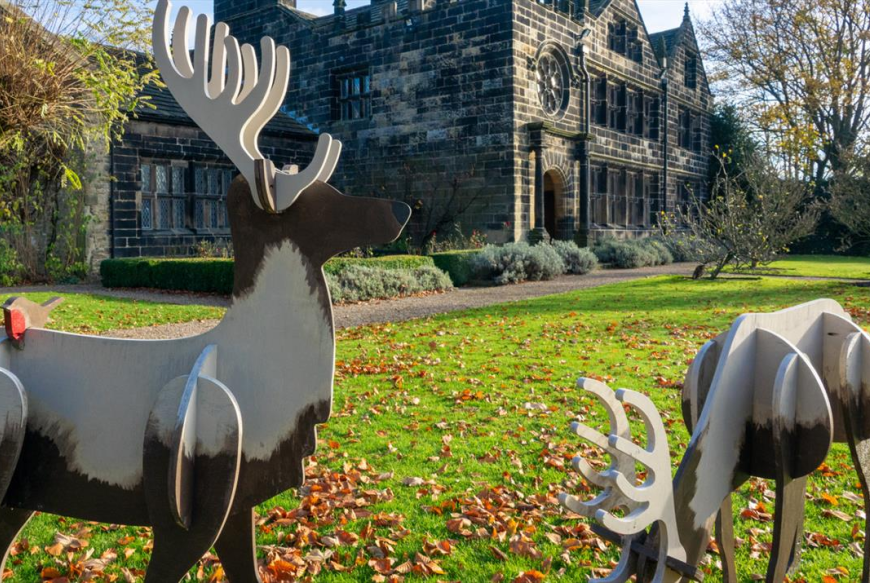 Celebrate Christmas with East Riddlesden Hall in Keighley at special events from 17th-21st December. Kids will have a great time at crafting and storytelling sessions, whilst parents will enjoy exploring the gardens.
Get ready for the party of the year at the Great Victoria Hotel in Bradford on New Year's Eve. Walk the red carpet to enjoy your delicious 4-course meal while live music plays. Then hit the dance floor and party the night away until 2023 arrives in style.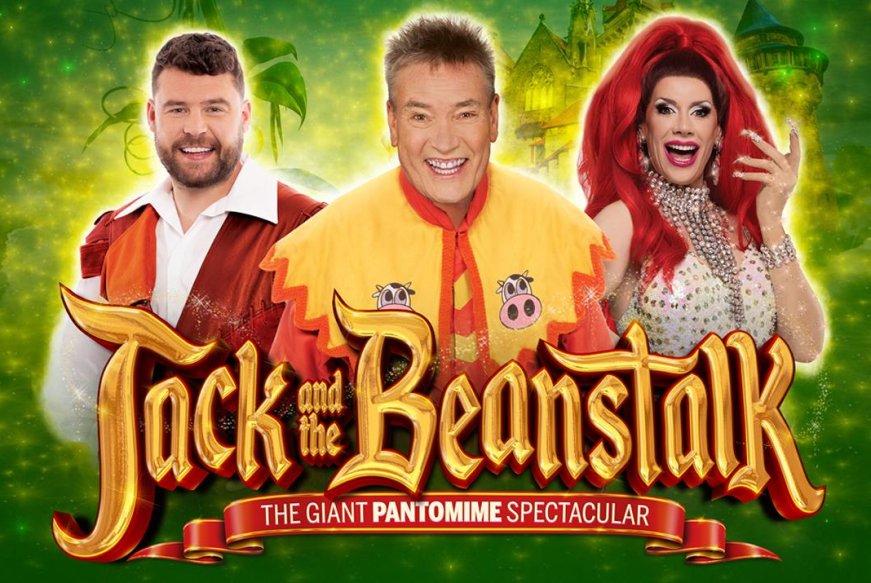 Head into the theatre this December for a variety of fantastic shows. Bradford favourite Billy Pearce returns for this year's hilarious pantomime in Jack and the Beanstalk at the Alhambra Theatre, whilst over at St George's Hall shows tell the stories of music legends Whitney Houston and Meat Loaf. Classic farcical comedy Charley's Aunt will be at the Ilkley Playhouse, whilst Emma Kenny will speak on stage at Bingley Little Theatre to explore the dark world of true crime.
Music lovers will be really excited when the Bootleg Beatles head back to St George's Hall and Laurel Canyon Union play Black Dyke Mills for a few popular numbers. The Midland Hotel in Bradford hosts a tribute to Queen, whilst Super Strut will bring disco to Tickles Music Hall, Bradford Cathedral presents its traditional Christmas Eve Carol Concert, and over in Ilkley, the Rock Choir will fill the Manor House with festive classics.
---
Enjoy your time in Bradford district, and don't forget to tag @visitbradford #VisitBradford in your photos.
Visit https://www.visitbradford.com/whats-on/christmas for more festive inspiration, like us on Facebook, Instagram, Twitter, and sign up for the visitBradford newsletter to receive the latest updates in your inbox.
Related
2 Comments