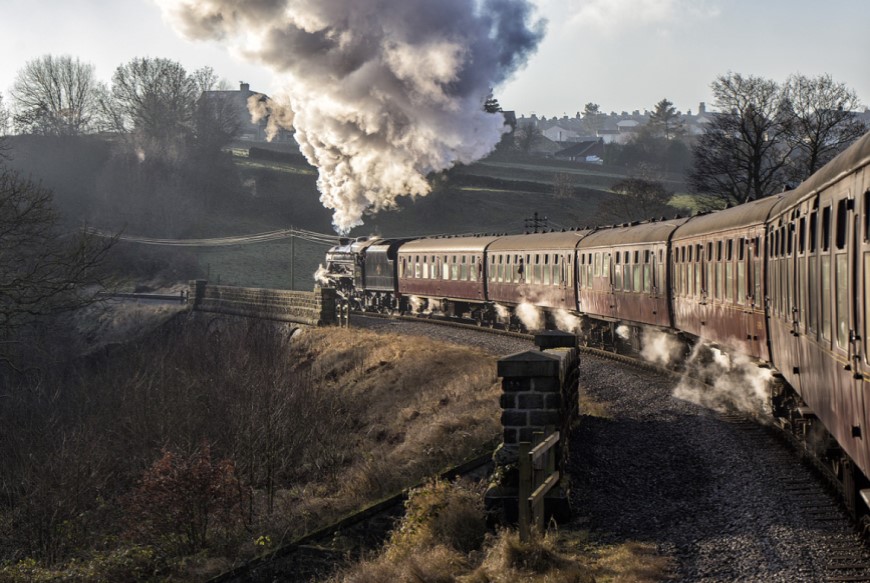 The festive season is nearly upon us and The Mulled Wine Specials are returning to the Keighley &Worth Valley Railway.
Take a moment away from the hustle and bustle of the festive season, slow down and relax with a steam train journey through the Worth Valley.Step on-board our steam heated carriages at Oxenhope for a round trip of the line, to Keighley and back.
Pass peacefully through the Worth Valley to Keighley in historic carriages that will be decked out with festive decorations. The historic stations along the line including Haworth & Oakworth will be in the lit up for the festive season. The Mulled Wine Special will slow as it passes through the stations, for you to capture the scene.
Once you've arrived at Keighley, Mulled Wine & Mince Pies will be served in the comfort of your own seat or private compartment, for you to enjoy while surrounded by the festive atmosphere at the station.
Noel Hartley, Operations Manager, says "A hugely popular event in 2020 & 2021, previously sold out in advance, with over a 1000 tickets already sold so far. This year we are running the specials over two days, its great opportunity to relax with a mulled wine in a steam filled festive atmosphere!"
The Mulled Wine Specials depart from Oxenhope Sation on Friday 9th & 16th of December, and pre-booking is essential.
Tickets for the Mulled Wine Specials can be bought online via the website https://kwvr.co.uk/or over the phone at Haworth Booking office on 01535 645214. A private compartment costs £150.00 for 6 to 8 people and individual seats start at £22.50, this includes a full line return, mulled wine and a mince pie.
Related
1 Comments