Bradford Cathedral will welcome British vocal ensemble VOCES8 to Bradford Cathedral on Tuesday 15th November, where they will perform a range of pieces at an evening concert including Sergei Rachmaninov's Bogoroditse Devo, Paul Smith's Nunc Dimittis, and Eleanor Daley's Upon your heart, with that final piece one of five sung alongside the Bradford Cathedral Choir.
The programme also includes Straighten Up and Fly Right (made famous by Nat 'King' Cole), Cheek to Cheek (Irving Berlin), and Kate Rusby's Underneath the Stars, which lends its name to the overall programme.
From the Renaissance glories of sounding trumpets for the new moon, to romantic poetic and musical reflections on the beauty of the night, to the shimmering sonority of music inspired by the stars, to songs from Broadway; Underneath the Stars showcases VOCES8's broad repertoire in a concert presentation that processes from triumph, to reflection, to entertainment.
Tickets are selling fast for the concert and can be booked online, or from the Cathedral office.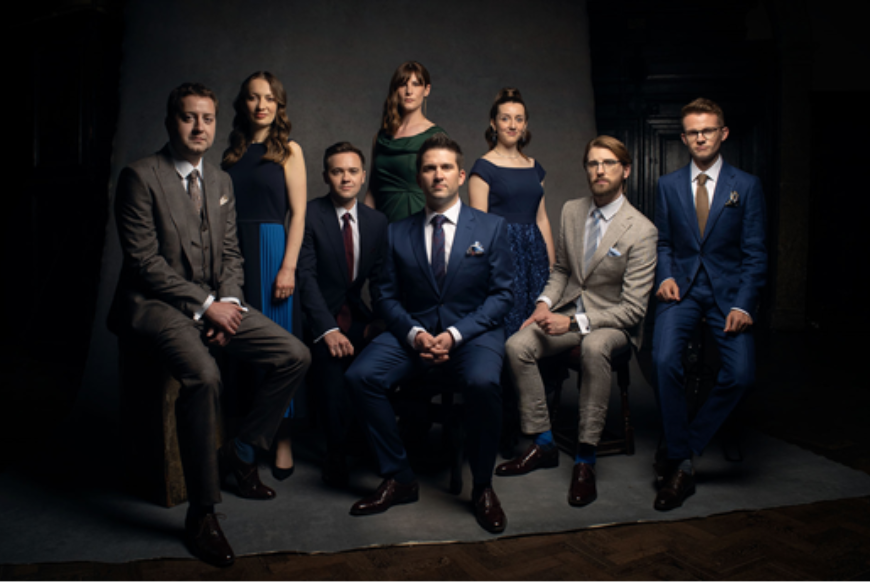 Alongside the evening concert, VOCES8 – as part of their VOCES8 Foundation – have been holding workshops in Bradford schools and, on the day of Underneath the Stars will be holding a 'Big Afternoon Sing' with pupils from across the city.
Ann Wright, Director of Education at the VOCES8 Foundation says:
"It is a privilege to be able to work with children in Bradford and see the joy and self-confidence they gain through singing. The opportunity to visit the cathedral and perform with VOCES8 is very special given that for most of the children, it will be their first experience performing with a professional ensemble in a wonderful space."
Barnaby Smith, Artistic Director at the VOCES8 Foundation and co-founder of VOCES8 says:
"We are delighted to be able to perform in Bradford Cathedral and look forward to sharing a programme that includes performing with the cathedral choir."
Alexander Berry, Director of Music at Bradford Cathedral, says:
"It is a great privilege for the cathedral choir to sing with VOCES8, and we are really looking forward to welcoming them to Bradford Cathedral. The choristers are very excited, and have been working hard on a number of new pieces for the concert.
"I'd also like to thank the L G Harris Trust for their funding towards the event. We are very grateful for their support which helped make the event possible."
The VOCES8 and Bradford Cathedral Choir Concert takes place on Tuesday 15th November, with doors opening at 6pm for a 7pm start. You can book your tickets for the concert at https://voces8.eventbrite.co.uk/, or by calling the Bradford Cathedral office on 01274 77 77 20 between 9am and 2:45pm Monday – Friday.
Related
0 Comments