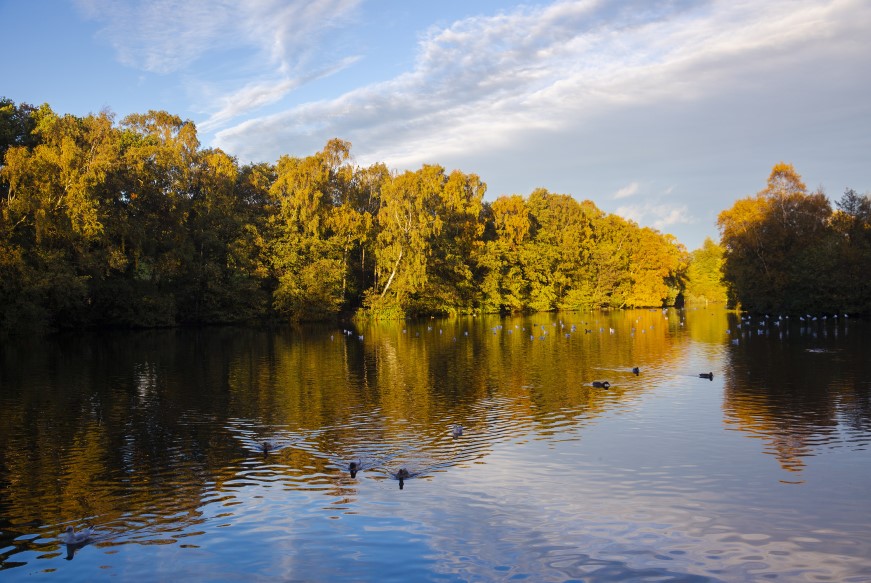 October is here, the leaves will soon begin to turn, the weather will become chilly, and there is a fantastic line-up of events across the district, from spooky fun as the ghouls, ghosts, and goblins get ready to come out for Halloween toto the North's favourite literature festival. Here are just a few of the highlights.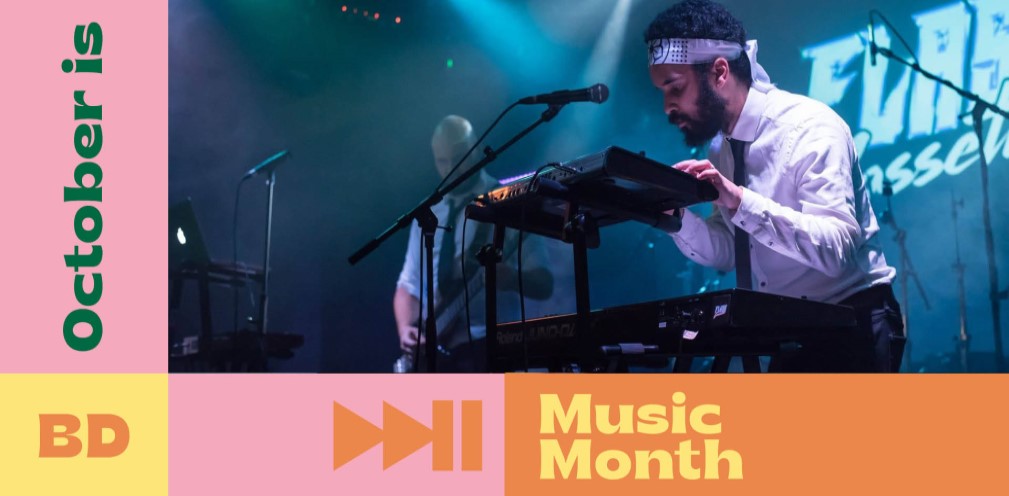 This October is Music Month in Bradford and the city centre is going to be full of incredible live music events making it the place to be for music lovers. There will be performances covering all genres with the likes of the Funk Lockers, Michael Ball, Boyzlife and Normanton Street all putting on amazing shows.
The Bradford Zine Fair arrives on the 1st October to celebrate the long-standing tradition of self-published newsletters and fanzines. Numerous zines will be on sale, and creators will be on hand to meet with you, in Bradford's City Library.
Take one last stroll on the Bradford Faith Trail on October 1st before it finishes for the 2022 season. Experienced tour guides will take you on a tour of some of Bradford's most fascinating places of worship.
The Haworth Creatives will return to the Old School Rooms on 1st-2nd October. Browse a variety of locally produced goods that are all on sale, including apparel, ethically produced goods, and gifts with a Brontë theme.
The Crazy World Of Jane Fielder, the Bingley Gallery's newest exhibition, will be on display beginning on Wednesday, 5th October. One of Bingley's favourite artists will be presenting some fantastic new artworks at this solo show.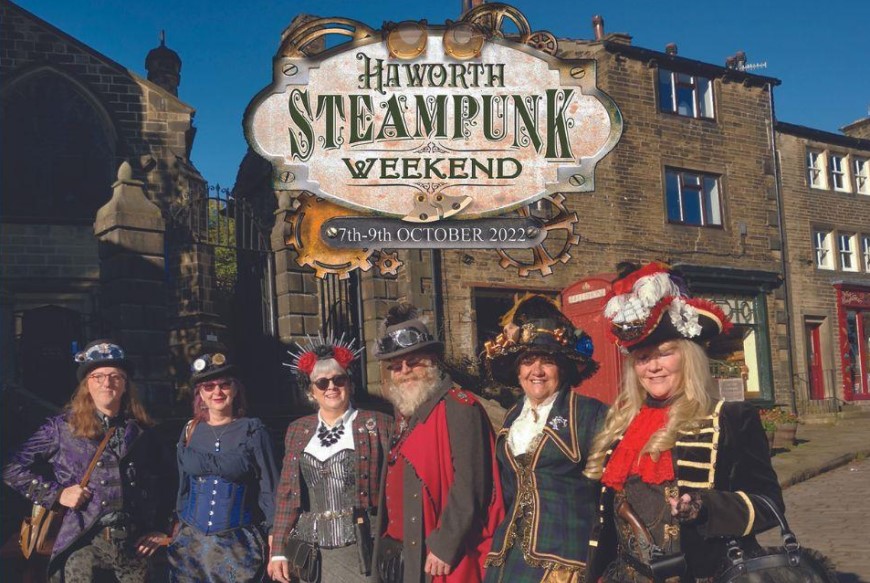 Grab your goggles and head down to Haworth from 7th-9th October for the annual Steampunk Weekend. This weekend marks the tenth anniversary, of the weekend and there are many attractions to enjoy including markets, live music, folks in fantastical costumes, and a burlesque night.
The North's most popular literary event returns from 7th-23rd of October. This year's Ilkley Literature Festival is jam-packed with talks, workshops and special guests, including Simon Mayo, Gyles Brandreth, Gaby Logan, chef and author Sabrina Ghayour. Tickets are available now to attend both in-person and online.
The Keighley Arts and Film Festival is held at locations all across the town from 7th-9th October. Explore Keighley's underground shopping street, listen to some laugh out loud stand-up, admire the lantern parade around Cliffe Castle Park and much more.
Enjoy a tasty pint or two, some great music, and the vintage trains of the Keighley and Worth Valley Railway at this year's Beer and Music Festival - from 13th-16th October. A wide selection of beers, real ales, ciders, and wines will be available, and a number of bands, including Eddie Earthquake and The Tremors, and Hit The Lights, will perform live music.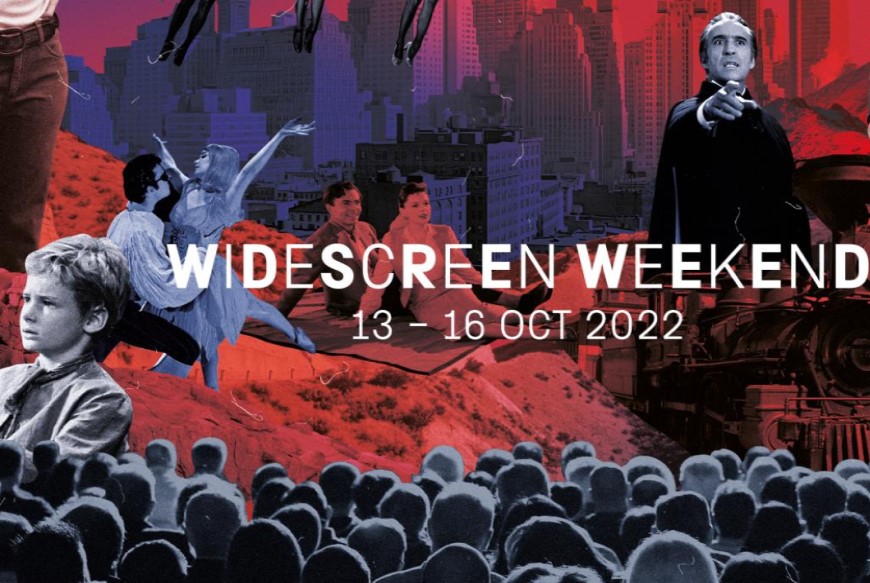 Film lovers will be delighted by a variety of classic films at the Widescreen Weekend at the National Science and Media Museum, on the 13th-16th October. The films chosen for this year's festival include Dracula, Prince of Darkness, The Charge of the Light Brigade, Oliver! and a newly restored Cinerama print of The Wonderful World of The Brothers Grimm.
Marvel at the works of one of the world's most recognisable artists at Regency Hall in Bradford, from Thursday, 13th October. Van Gogh Alive is a multi-sensory, immersive experience that lets you view some of his most well-known works in a unique way.
Discover Ilkley's Creative Quarter from 14th-16th October. The doors of more than 17 locations will be open for a range of exhibitions, and workshops presenting some amazing local artworks.
Bowling Community Orchard will host its popular Apple Day on Sunday, 16th October. This year's bumper harvest offers all manner of tasty chutneys, juices, cakes, and of course, apples on what will be a delicious day out.
The Intercultured Festival returns to Bradford, from 19th-29th October, with a huge line-up of events exploring culture and community. The festival's highlights include, open mic nights, lantern making workshops, chances to sample unique cuisines, and a Commoner's Ball at the Midland Hotel.
Discover the workings of the space at Bradford Cathedral on Saturday, 22nd October. In this out-of-this-world event, you can explore an inflatable solar system, take part in some themed crafts, and hear from the Bradford Astronomical Society.
See Lister Park lit up by a parade of magical lanterns - on Friday, 28th October. Cartwright Hall will be the starting point for the Lister Park Lantern Parade, which will feature beautiful illuminated creations, and live music from popular local performers. The parade will start at 18:00.
Amazing live entertainment is coming to the district this month. Joseph and the Amazing Technicolor Dreamcoat, an Andrew Lloyd-Webber classic, will be performed in spectacular style at the Alhambra Theatre. Luke Kempner's newest stand-up performance, Macho Macho Man, will be presented at the Studio Theatre in Bradford, while Pauline Vallance's popular Brontë-themed Edinburgh Fringe play will be staged at Cobbles and Clay in Haworth.
Enjoy your time in Bradford district, and don't forget to tag @visitbradford #VisitBradford in your photos.
Visit www.visitbradford.com for more inspiration, like us on Facebook, Instagram, Twitter, and sign up for the visitBradford newsletter to receive the latest updates in your inbox.
Related
1 Comments