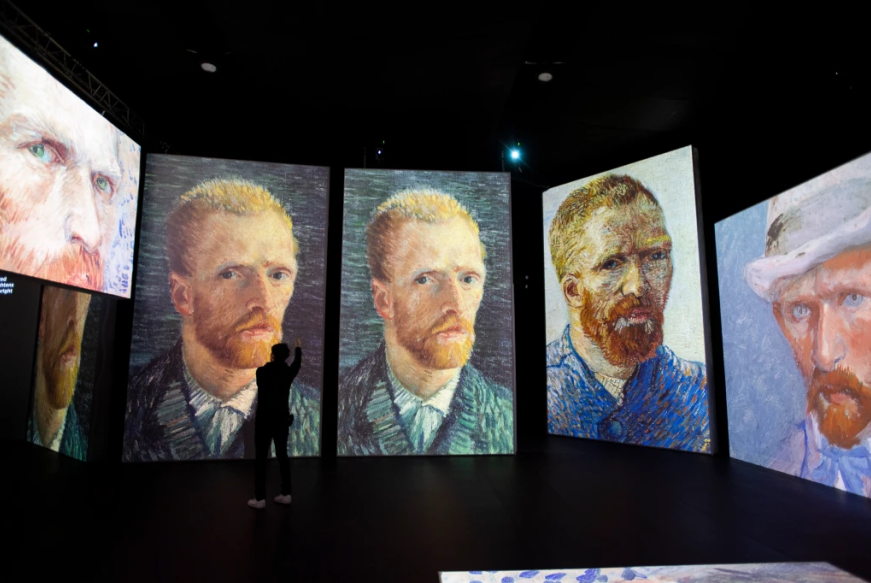 This autumn, Bradford's Grade II listed heritage events space, Regency Hall, will host the Yorkshire premiere of Van Gogh Alive, 'the world's most visited immersive, multi-sensory experience' that exhibits the life and work of the seminal Dutch artist. Following a smash hit run in Edinburgh as the must-see cultural event of the summer, visitors will be treated to a truly world-class cultural experience in the heart of Bradford which was recently crowned UK City of Culture 2025.
Having welcomed over 8.5 million visitors in 80 cities around the world including its most recent sell-out runs in Edinburgh, Manchester and London, Van Gogh Alive, the immersive Van Gogh experience created by Grande Experiences, promises to be one of the highlights of Yorkshire's autumn event calendar when it opens its doors in Bradford from 13th October 2022 to 8th January 2023.
Early bird tickets will go on sale at 9am on Thursday 25th August priced from £16.00 for concessions, £21.00 for adults, and Free for under 5s with further concessions and school group discounts available. Tickets are available to buy from: www.vangoghaliveuk.com/bradford/
Van Gogh Alive, which The Sunday Times has called "glorious, stunning, but also very moving", allows visitors to experience the artist like never before. This blockbuster multi-sensory experience completely immerses them in the life and work of Vincent van Gogh as they travel through periods of his life that defined him as an artist. Experience over 3,000 images from the artist that are spectacularly presented with stunning detail, including iconic works like Starry Night, Sunflowers and lesser-known paintings that were inspired by his love of Japanese woodprints.
State-of-the-art SENSORY4™ immersive gallery technology immaculately displays Van Gogh's work in a kaleidoscope of colour. Set to an evocative classical score that is delivered via a high-fidelity 3D sound system, this combination of sound, visuals and aromas of Provence will give visitors the sensation of walking right into his paintings as if they are living and breathing.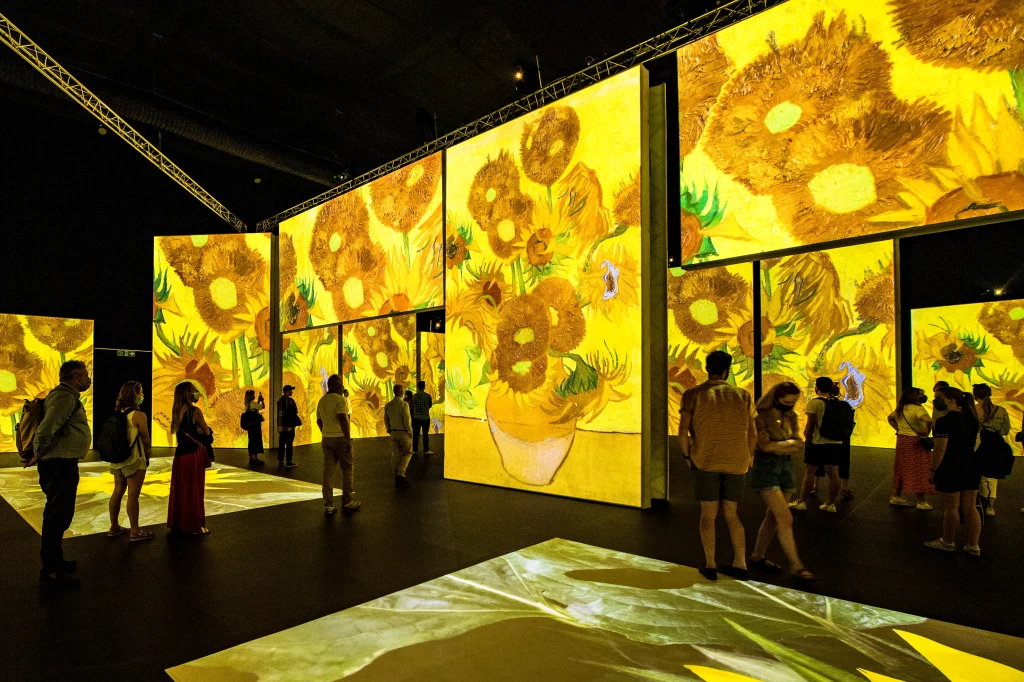 Van Gogh Alive will also feature an interpretive area where visitors can learn more about Van Gogh's life and works as well as interactive art stations to create their own art with the help of expert video tutorials.
Visitors can create their own souvenirs within a life-sized walk-in representation of Van Gogh's 'Bedroom in Arles' painting, a space that has delighted Instagram feeds the world over. Create your own modern masterpiece in this spectacular room and share images using #VanGoghAliveBradford.
Shanaz Gulzar, Creative Director of Bradford 2025 said: "Bradford hosting the Yorkshire premiere of Van Gogh Alive on the back of the district winning UK City of Culture 2025 is proof of the impact that the title has – helping us to attract even more national and internationally acclaimed cultural events. Bringing to life our wonderful heritage spaces in unexpected and exciting ways was also a major part of our bid campaign, so to have this stunning, digital exhibition hosted in one of our beautiful, listed buildings also chimes with our UK City of Culture aspirations. We look forward to welcoming Van Gogh's work to the home of Hockney – another of the world's most celebrated 'colourist' painters. Hockney is an artist who has embraced digital technology – so it seems fitting for Van Gogh's work to be showcased here in this way."
Councillor Susan Hinchcliffe, Leader of Bradford Council said: "Bradford people absolutely deserve exclusives and access to impeccable arts and culture from the across the globe – so to have this world-renowned exhibition host its regional premiere here in Bradford is fantastic. We hope the exhibition will attract people from far and wide – and that while they're here they'll stay and visit some of the other incredible cultural gems our district has to offer and experience for themselves exactly why it has been named UK City of Culture 2025. We are now working with the team behind Van Gogh Alive to ensure that as many people from the district as possible can benefit from this acclaimed exhibition being on their doorstep."
Raj Parmar, Regency Hall Yorkshire said: "I am truly excited that the Van Gogh Alive experience is not only coming to Bradford, but that Regency Hall is host venue. It is an amazing opportunity for visitors to immerse themselves in the works of one of the most famous figures in art. I look forward to working with the team on this and other projects as we work towards Bradford's UK City of Culture in 2025."
Bruce Peterson, Owner of Grande Experiences, said: "After mesmerising a global audience of over 8 million people and selling-out cities all over the world, including Rome, Sydney, London and of course our most recent location at Festival Square in Edinburgh, we're incredibly excited to be bringing Van Gogh Alive to Bradford for its Yorkshire premiere. This is an unforgettable cultural experience for all the family."
Bradford Council, which has committed to culture as driver for regeneration as set out in 'Culture is Our Plan', the district's 10-year culture strategy, played a proactive role in bringing the exhibition to the district.
Van Gogh's works have been exhibited and admired for over a century – but never like this.
Related
0 Comments