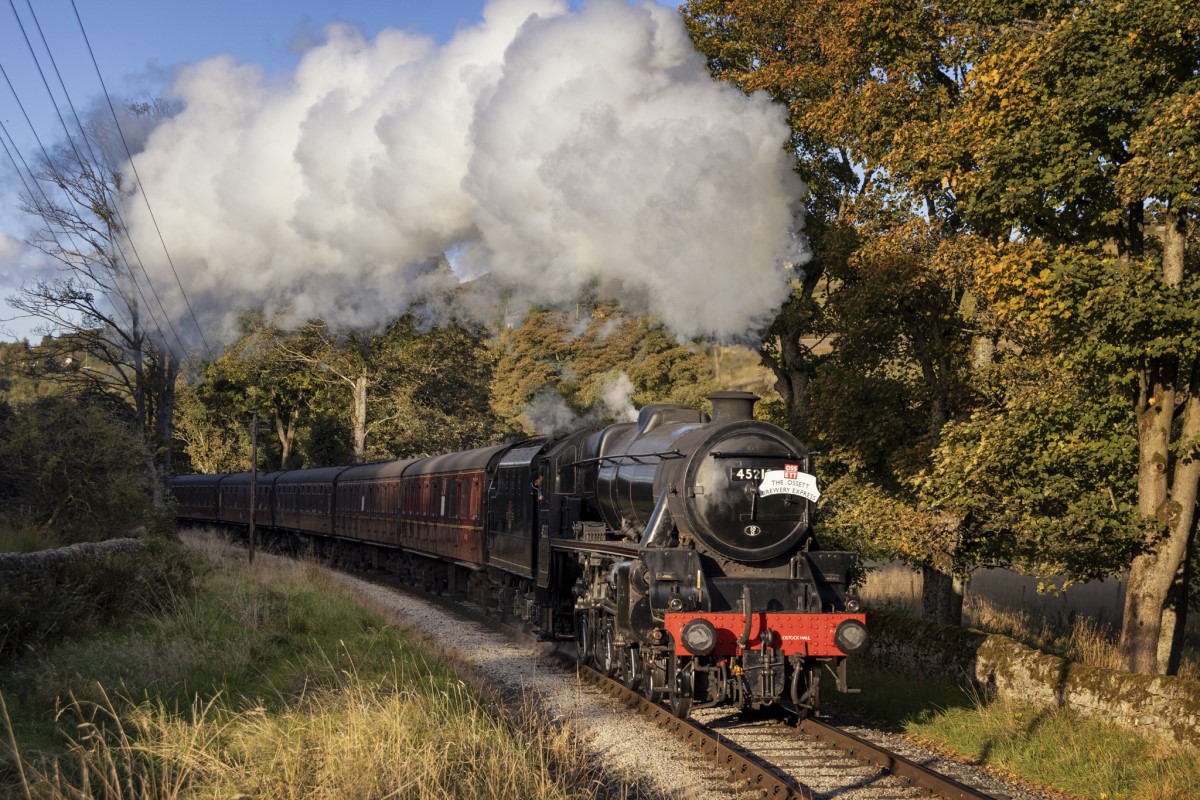 If the nation's real ale lovers have got the taste for something new from Yorkshire, then next month's Keighley & Worth Valley Railway's annual Beer and Music Festival is a perfect match for them!
The heritage railway's ever-popular four-day Festival that emerged from the Covid pandemic in great style in 2021, will be staged this year from Thursday, October 13th until Sunday, October 16th.
For the 2022 event the number of breweries providing their products for the real ale fans to sample will increase to 14 with three independent Yorkshire brewers – the Harrogate Brewery, Amity Brew Co from Farsley, near Leeds and Bini Brew Company of Ilkley – adding to an impressive menu of brews.
At the same time, two prominent Yorkshire brewers are adding an extra feature to the railway's four-day, five-mile-long festival with exclusively named trains.
Both Keighley's Timothy Taylor's Brewery and the Ossett Brewery will have their own dedicated trains running throughout. Taylor's are backing the 'The Flying Landlord', which is named after their iconic bitter beer, and that will be running alongside 'The Ossett Brewery Express'!
Already the event's pre-bookings have surpassed the 2021 return proving once again that the K&WVR's Beer and Music Festival is one of the key events on West Yorkshire's social calendar.
On offer for the 2022 Beer and Music Festival will be 100-plus beers together with 30 specialist ciders, gin, wines, prosecco, and a menu of tasty foods
And as a real bonus for the railway enthusiasts there will be a visiting steam locomotive on duty – Ian Riley's 1930's built classic 'Black Five' No. 4871 while the K&WVR's Haworth-based workshops are hoping to have completed the overhaul of resident former British Railway's Standard mixed traffic engine No.75078 in time for it to be back in traffic for the Festival.
The line-ups for the ever-popular musical element of the event are still being finalised and full details of which artistes and bands as well as ticket prices and details of the beers on offer will be announced via the event's own web site: www.beerandmusic.co.uk.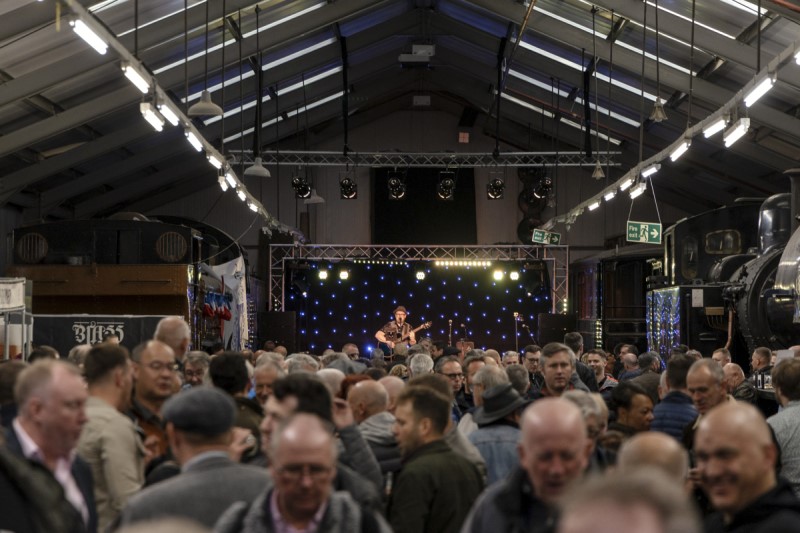 Noel Hartley, the KWVR's operations and business manager, said: "Each year the Beer and Music Event is one of the railway's most eagerly anticipated events and it's becoming more and more popular. Festival goers will be able to taste their favourite drinks at Keighley Station and the Exhibition Shed at Oxenhope as well as on the trains! What's not to like?
"Our hard-working organising team always succeed in giving the festival something extra to enjoy and once again they have surpassed themselves."
For more information about the KWVR's 2022 Beer & Music Festival visit www.beerandmusic.co.uk
Related
8 Comments