There's always something comforting about a nice relaxing about indulging in afternoon tea. The dainty little sandwiches, the wonderfully crumbly scones and a nice hot pot of tea with china cups.
Whilst the origins of afternoon tea may stretch back to the 1840s it's perhaps even more popular today than it ever was and happily you can find every variety you could wish for across the district. It is afternoon tea week after all so why not have more than one!
As you might expect there are many great places to partake in afternoon tea across the City. Pearls Tearoom & Patisserie is a great starting point offering not only the traditional 'British' afternoon tea but also both a sweet version which replaces sandwiches with more sugary delights and also an Indian version with kati rolls and samosas.
Do you want to sip your tea in style? Well both the Midland Hotel and the Great Victoria Hotel in Bradford offer you the chance to take your tea within their grand walls and are perfect for larger groups, especially if there's a special occasion on the horizon why not add a glass of bubbles.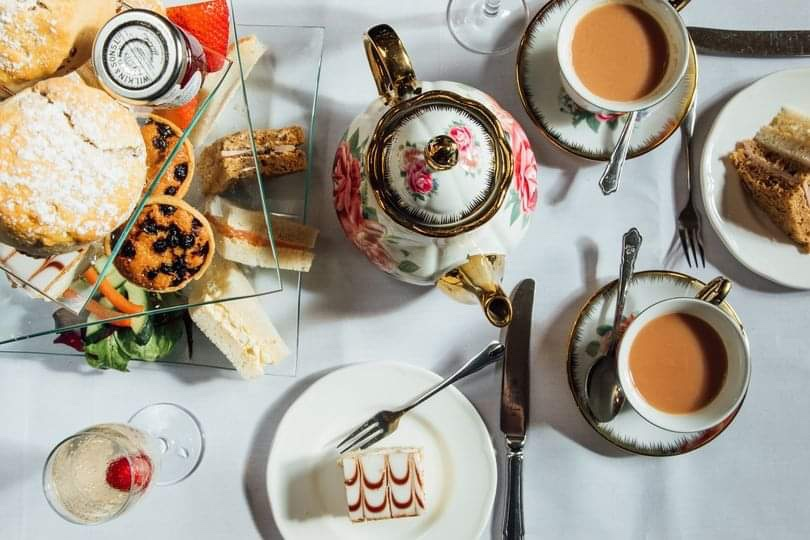 Miss Butterfingers in Idle is happy to help out if you're feeling a little peckish by offering 'mini' afternoon teas and bite-sized goodies that are particularly perfect for those with little mouths to feed!
If you like pottering around in your garden, then why not combine your hobby with your afternoon tea by taking it at the Tong Garden Centre, where you can shop for that new trellis and a buddleia after you've spent a pleasant time sampling the many treats on offer. You may also buy an afternoon tea gift voucher for a friend who you think would welcome a tea break!
The Interlude Cafe will serve you either their 'High' Cream Tea service which also comes with soup and cream cakes or the more traditional 'Afternoon' service. Both come with excellent Yorkshire tea, so you won't be short on a good cup of tea.
Up the road in Saltaire, whether you're craving a slice of baked cake or a strong cup of coffee to get you through the day, Saltaire is a real hotspot for superb cafes.
Visit the Ashmount House in Haworth for a freshly prepared platter, which includes an unusual yet delicious quiche. You could even order a bottle of bubbly to accompany it! If the weather is nice, you may sit outside, taking in the beautiful grounds and views.
Take a trip back in time with afternoon tea at Forteas on Haworth Main Street, a quaint tearoom serving a variety of delightful treats. Make a day of it by reserving a table here and visiting the Brontë Parsonage Museum.
No10 is a small speciality coffee house in the heart of Haworth, showcasing some of the world's finest coffee beans, aromatic teas and infusions, and Claire's cakes, all baked to her own recipes using only the best ingredients. Beautiful finger sandwiches and traditional afternoon tea are served at No 10.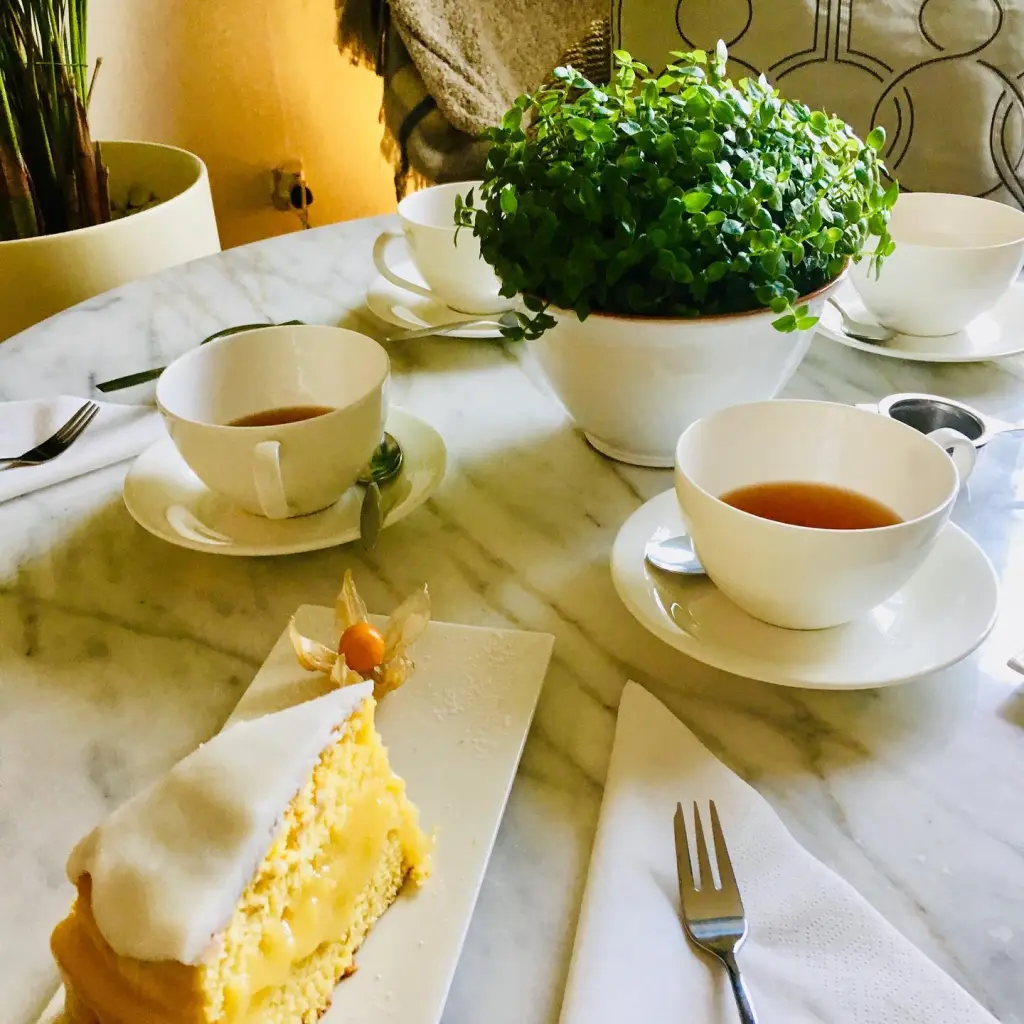 Picturesque Ilkley is a wonderful place for a spot of afternoon tea and you can find a great one at The Little Tea House which will provide everything you need for the occasion 7 days a week including some truly tasty cakes with seating available both inside and outside.
If you're looking for a delicious slice of cake, go to Toast House, where you'll find everything from the richest chocolate cake to the ever popular gluten free coconut and courgette cake. Something out of the ordinary is always going to tempt you.
Who could forget Bettys Café and Tea Rooms, one of the area's most well-known purveyors of afternoon tea? Right now, there are some fantastic options, including a takeaway option and special afternoon tea menus for vegetarians, vegans, and gluten-free individuals.
If you're in the Cullingworth, Spoons Tearoom will provide you with both a classy setting and the option of having the goodies delivered right to your door. They also have vegetarian and gluten-free alternatives available, as well as a special children's afternoon tea with sausage rolls and crisps. If you have a truly unique event in mind, they can accommodate you.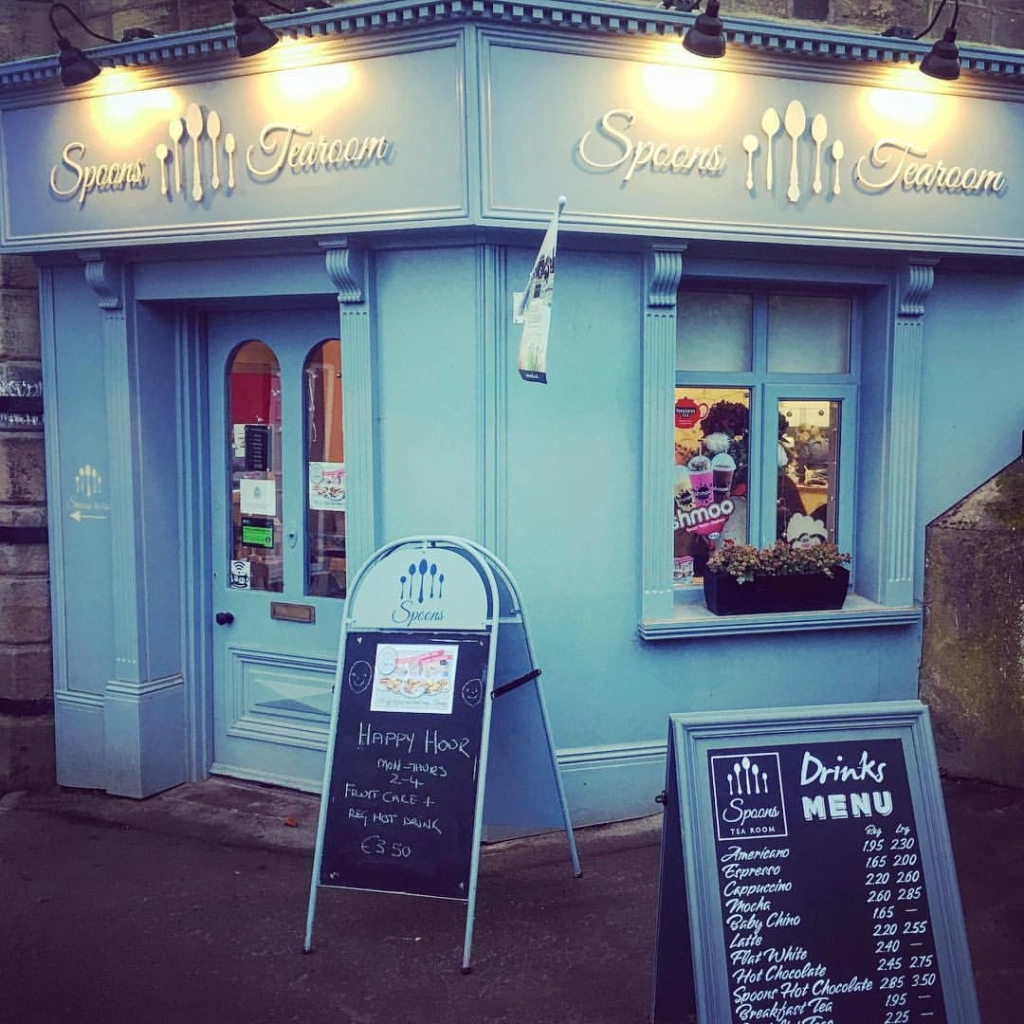 Related
9 Comments