Bradford is a city steeped in heritage and brimming with culture. It has one of the youngest populations of any city in Europe and is the Capital of Culture for 2025. There are many reasons to love Bradford. Here we share 10 things we love about Bradford & district – By visitBradford.
---
#1 AMAZING ARCHITECTURE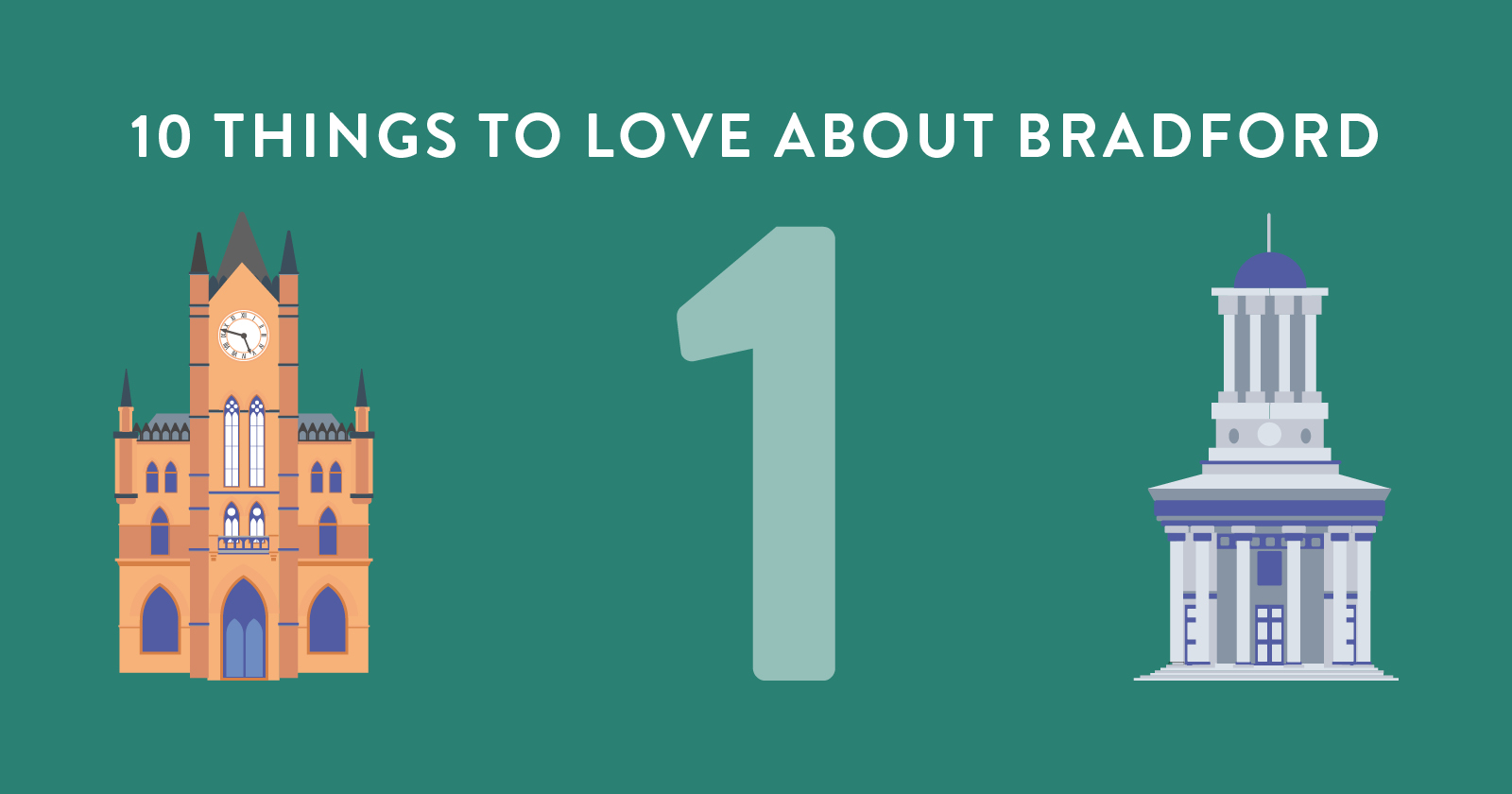 Bradford is home to one of the finest collections of Victorian buildings in the UK. City Hall and the Wool Exchange are superb examples of Gothic exuberance, while the commercial district of Little Germany contains no less than 55 listed buildings. Elsewhere Cartwright Hall, St George's Hall and the Alhambra are all wonderfully unique.
---
#2 THE BRONTËS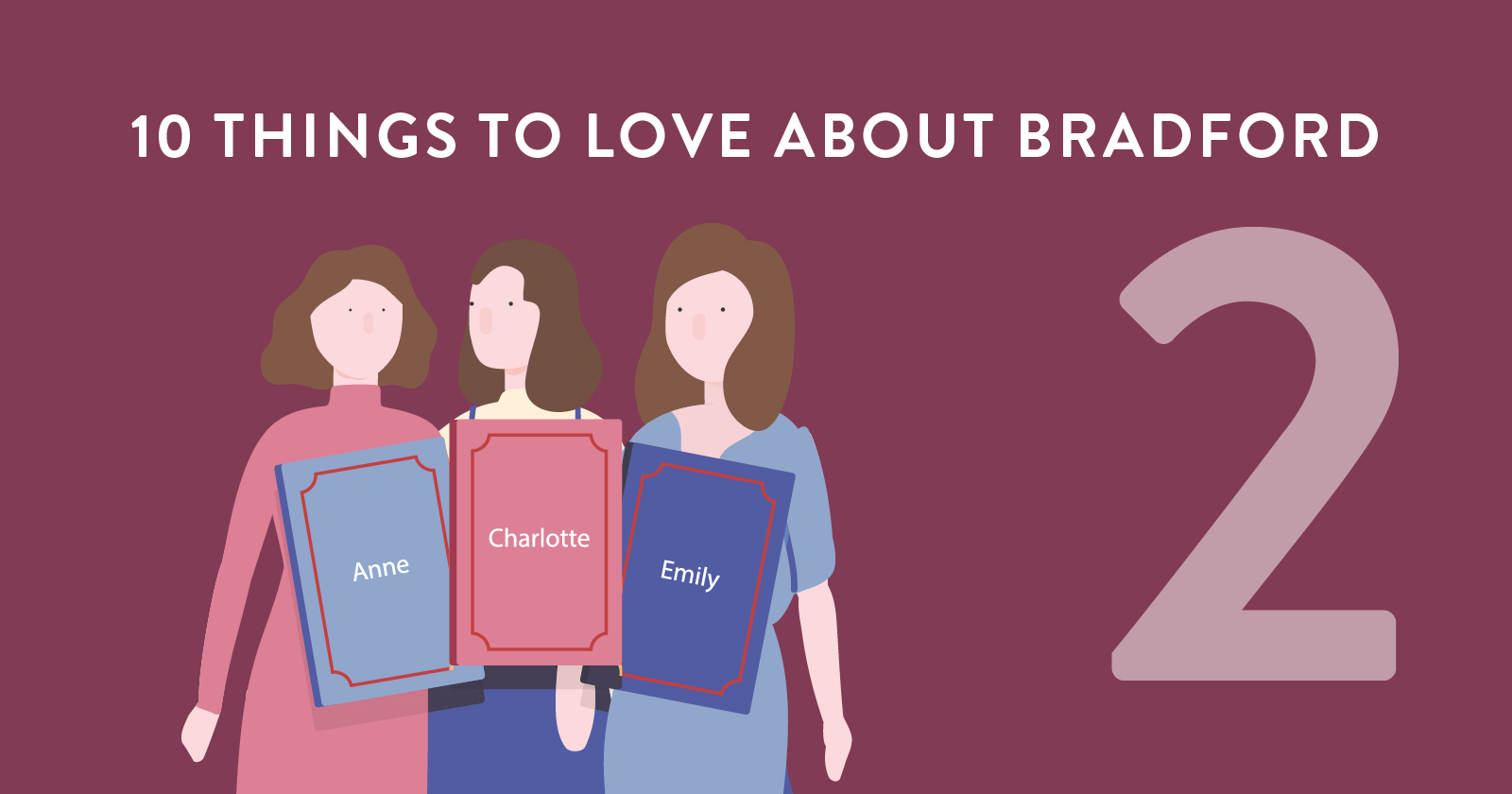 Perhaps the most famous literary family the country has produced, the Brontës were born in Thornton and spent most of their lives in Haworth. Their life and work are celebrated in Haworth's Brontë Parsonage Museum, which is a short walk away from the unspoilt area of south Pennine hills that inspired works including Wuthering Heights.
---
#3 BRITAIN'S BEST BOOKSHOP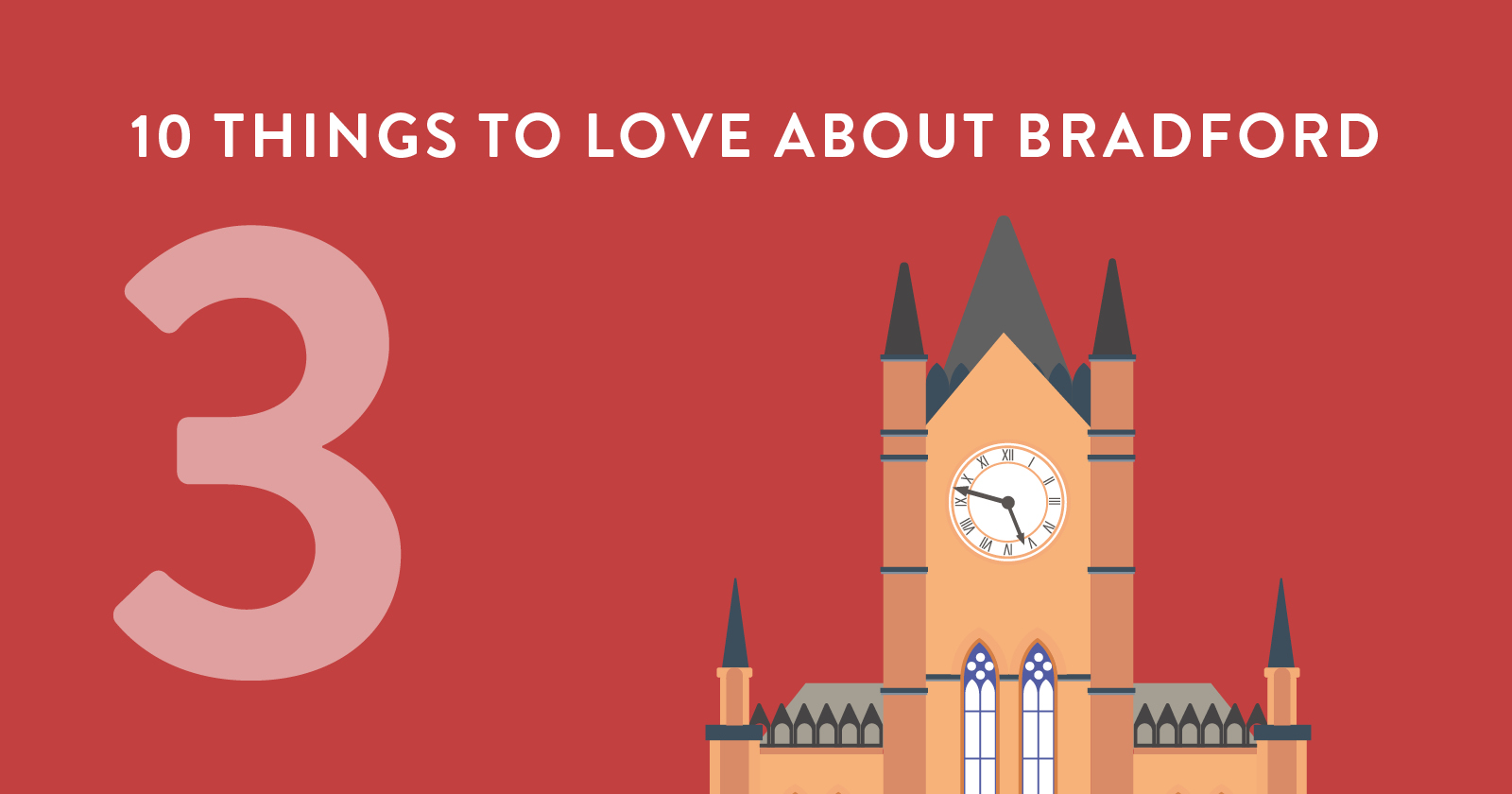 Named by The Independent and The Guardian as being among Britain's best bookshops, the Bradford branch of Waterstones is rather special. Based in the Lockwood and Mawson designed former Wool Exchange building, you can browse the latest bestsellers or grab a coffee in a vast Gothic-revivalist hall that was once the beating heart of Bradford's wool trade.
---
#4 LOADS OF ACE PARKS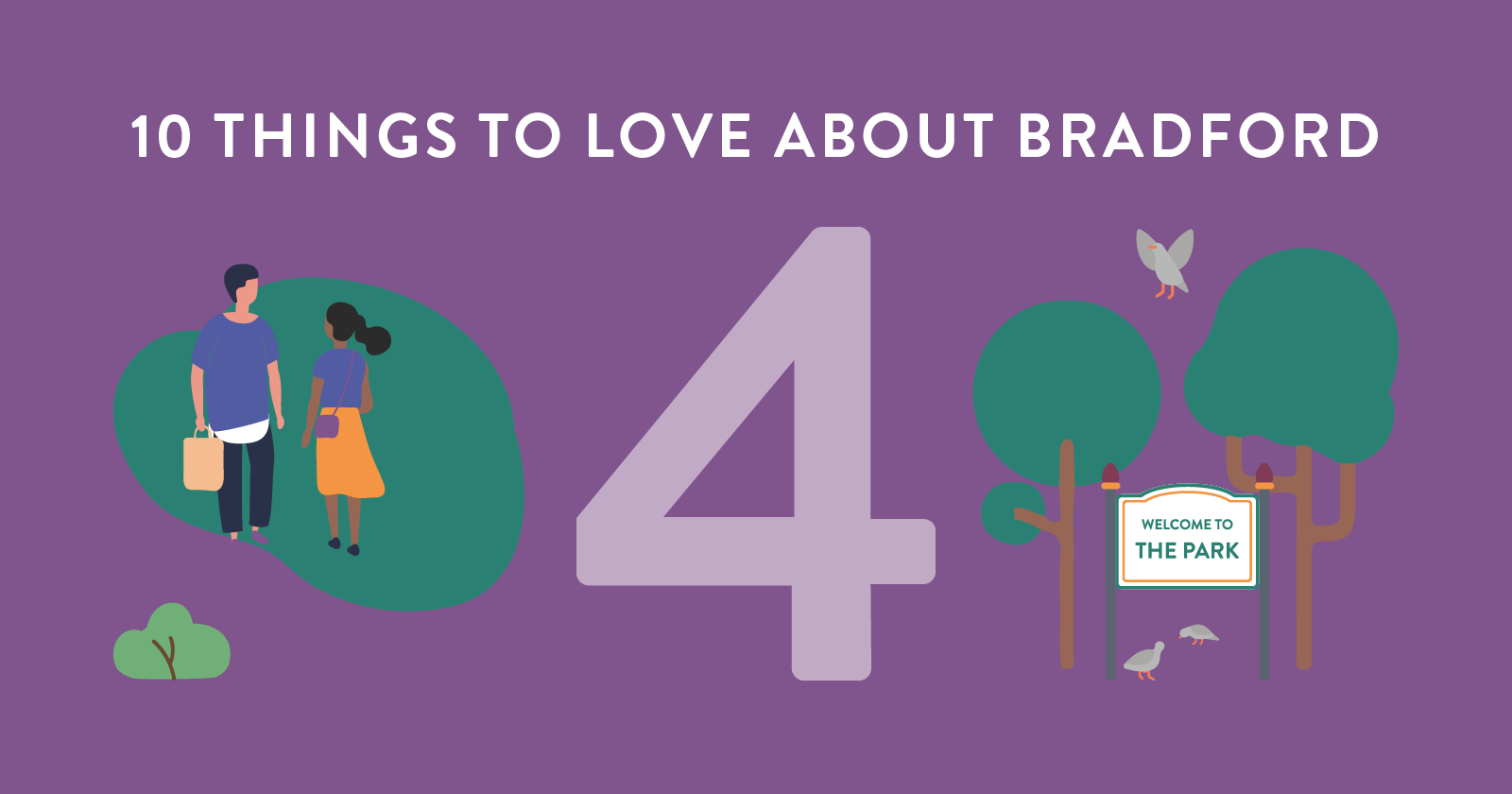 Thanks to our philanthropic forefathers you're never far from a park in Bradford. The Bradford District has thirty six public parks, totalling an area of over two hundred and seventy hectares. Ten of the parks are on the English Heritage Register of Parks and Gardens of Special Historic Interest in England.
---
#5 THE ALHAMBRA THEATRE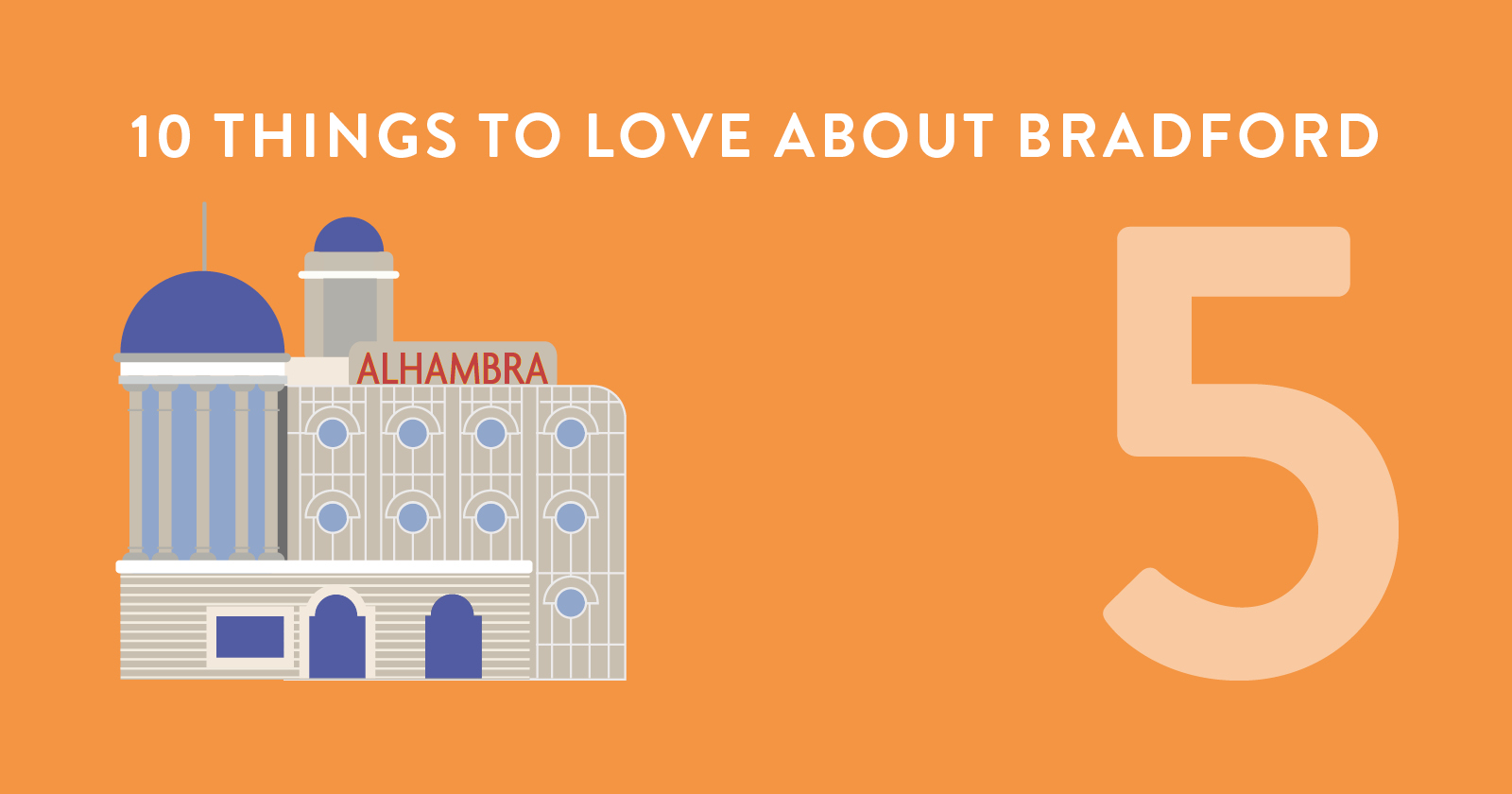 Opened in 1914, Bradford's 1400 capacity Alhambra Theatre is regarded as a 'jewel in the crown' of northern theatre. The venue hosts a range of major touring companies including Northern Ballet and the National Theatre and has staged major West End shows including The Lion King, War Horse and Mary Poppins. It's also home to one of the most popular pantomimes in the UK.
---
#6 UNESCO CITY OF FILM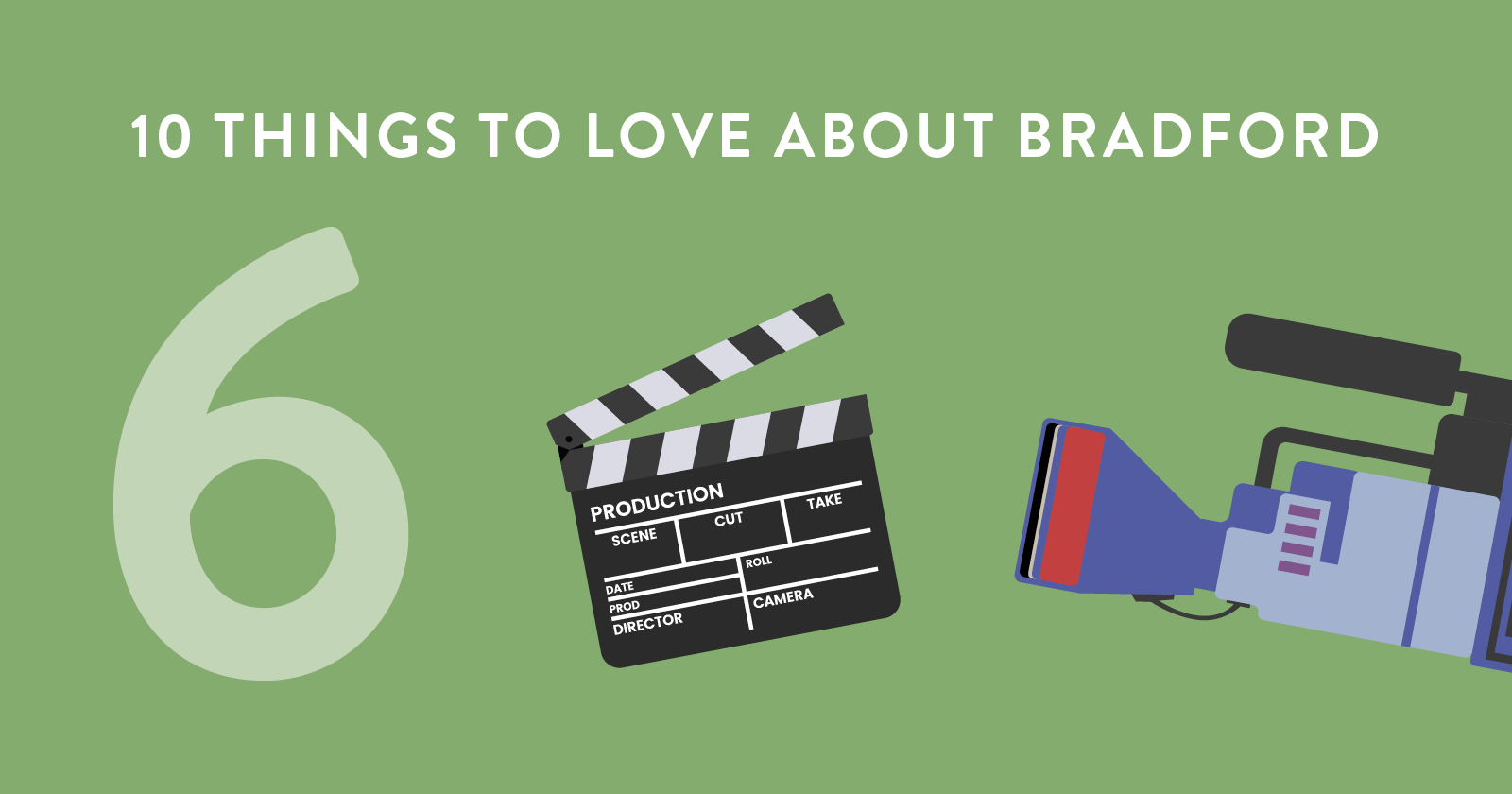 Bradford is the world's first UNESCO City of Film. This title bestows international recognition on Bradford as a world centre for film because of the city's rich film heritage, its inspirational movie locations and its many celebrations of the moving image through film related events and unique approach to learning about film and learning with film.
---
#7 BRITAIN'S CURRY CAPITAL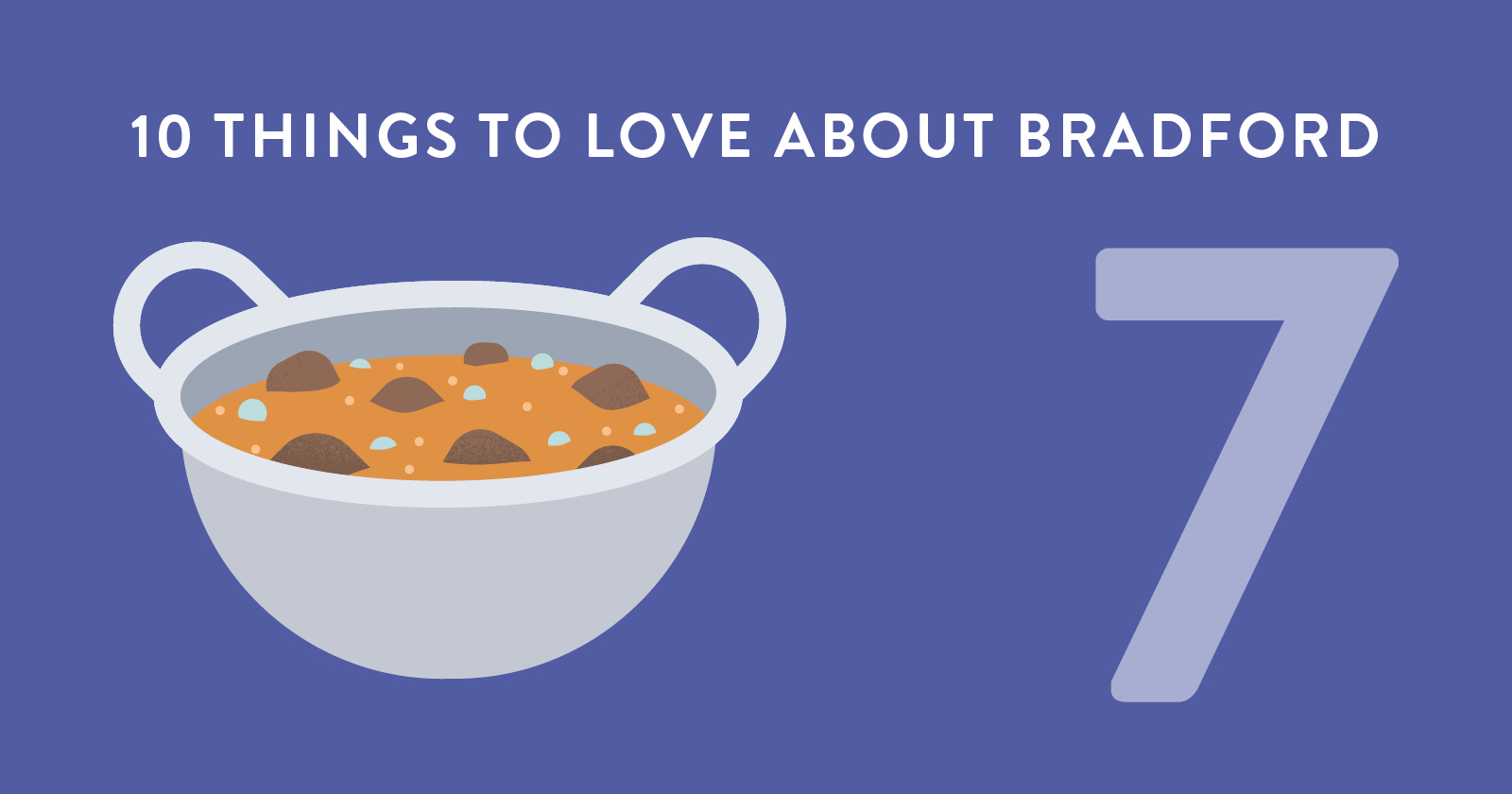 Bradford remains the undisputed champion of curry having won Britain's Curry Capital award six years in a row. With a vibrant community and a large number of historic and contemporary curry houses, it's no wonder foodies come from far and wide to experience an authentic Bradford curry.
---
#8 LITERATURE FESTIVAL
The Bradford Literature Festival only began in 2014 but it has quickly established itself as one of the most popular and diverse literature Festivals in the UK. While Ilkley's Literature Festival has been bringing the biggest names in literature to the district for over 40 years.
---
#9 DAVID HOCKNEY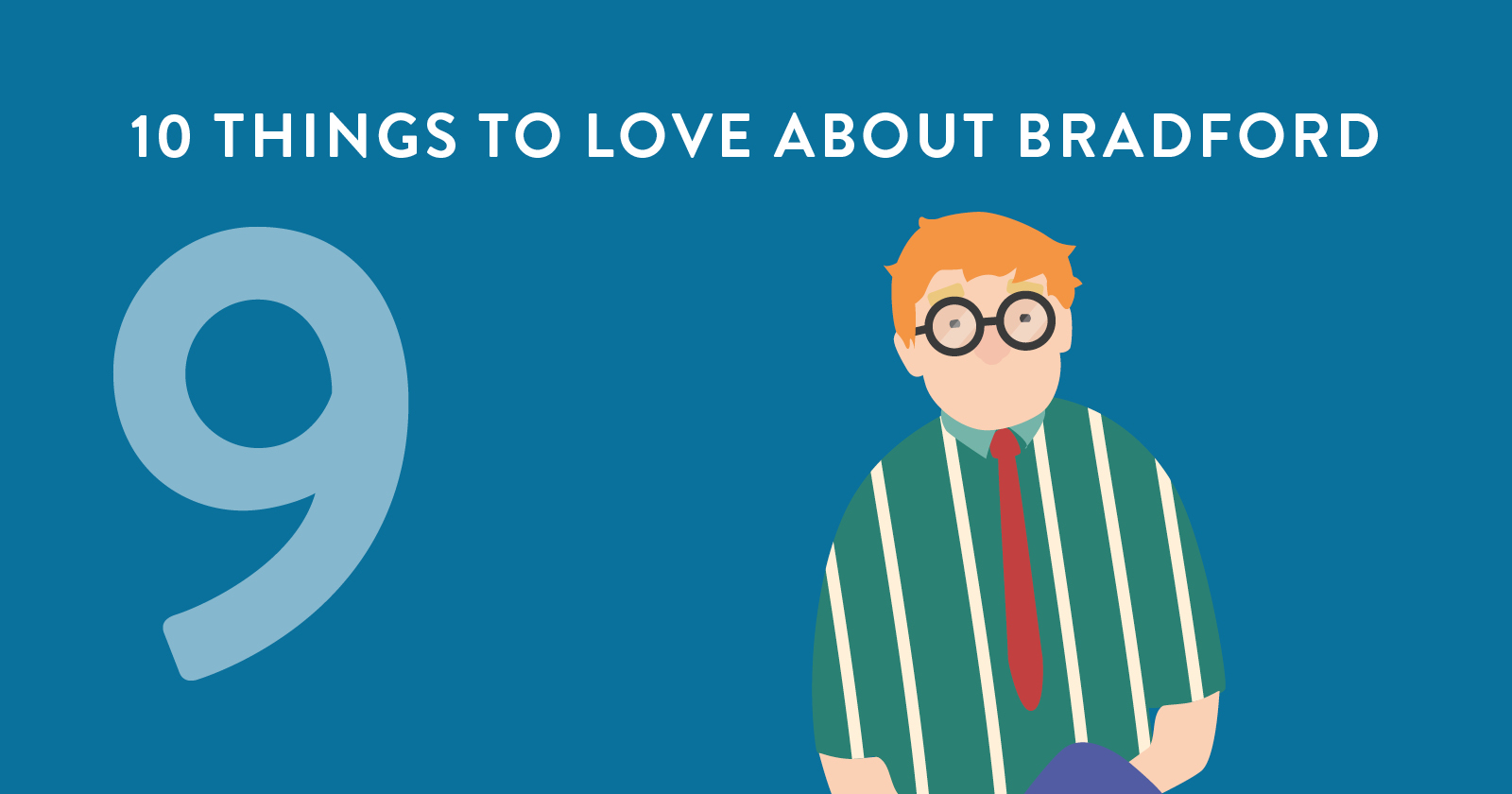 David Hockney was born on July 9, 1937 in Bradford and studied at Bradford School of Art in the 1950s before going on to become one of the most influential and best-loved artists of the 20th century. His ties to Bradford are still strong with large collections of his work on display at Salts Mill1853 Gallery and The David Hockney Gallery at Cartwright Hall.
---
#10 INCREDIBLE SCENERY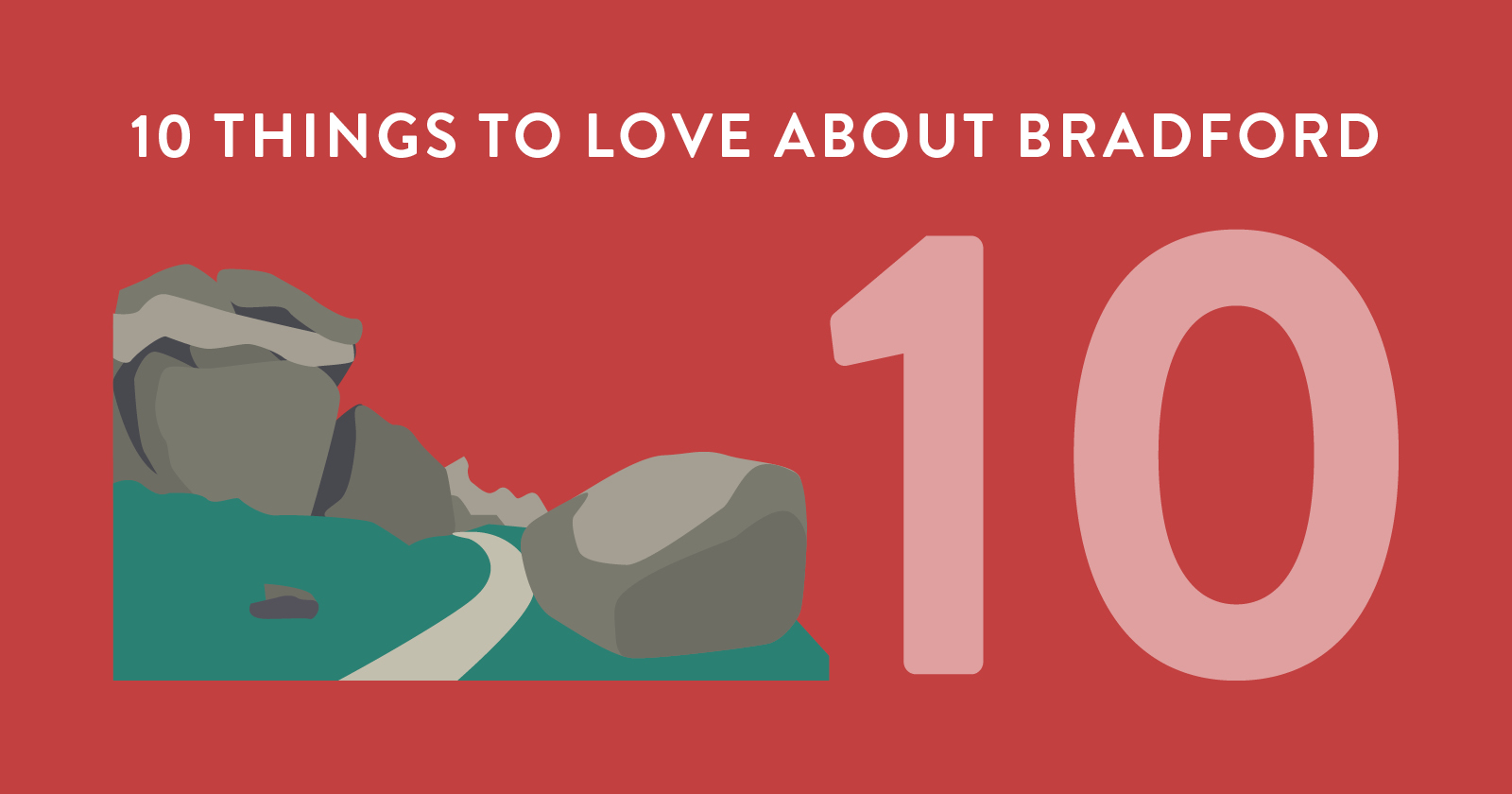 Perhaps the best thing of all about Bradford is its stunning natural beauty. With a fine mixture of deep valleys, rolling hills and rugged moorland it is full of character and places to explore. Special mentions go to Ilkley Moor and Brontë Country, but you're never too far from beauty in Bradford.
Share on social media the places and views you love in and around Bradford. #VisitBradford
Related
14 Comments