Discover a little inspiration to keep you entertained this summer. Our top ten destinations for this summer are easily accessible from Bradford by bus or train, because sometimes the travel is part of the fun.
1. Saltaire
Take a short train ride to Saltaire for world-class art and UNESCO heritage. Salts Mill is home to the art of Bradford-born artist David Hockney. Roberts Park on the River Aire is a great place to watch the cricket and the beautiful bandstand hosts concerts throughout the summer.
Journey time: 15mins
Station: Saltaire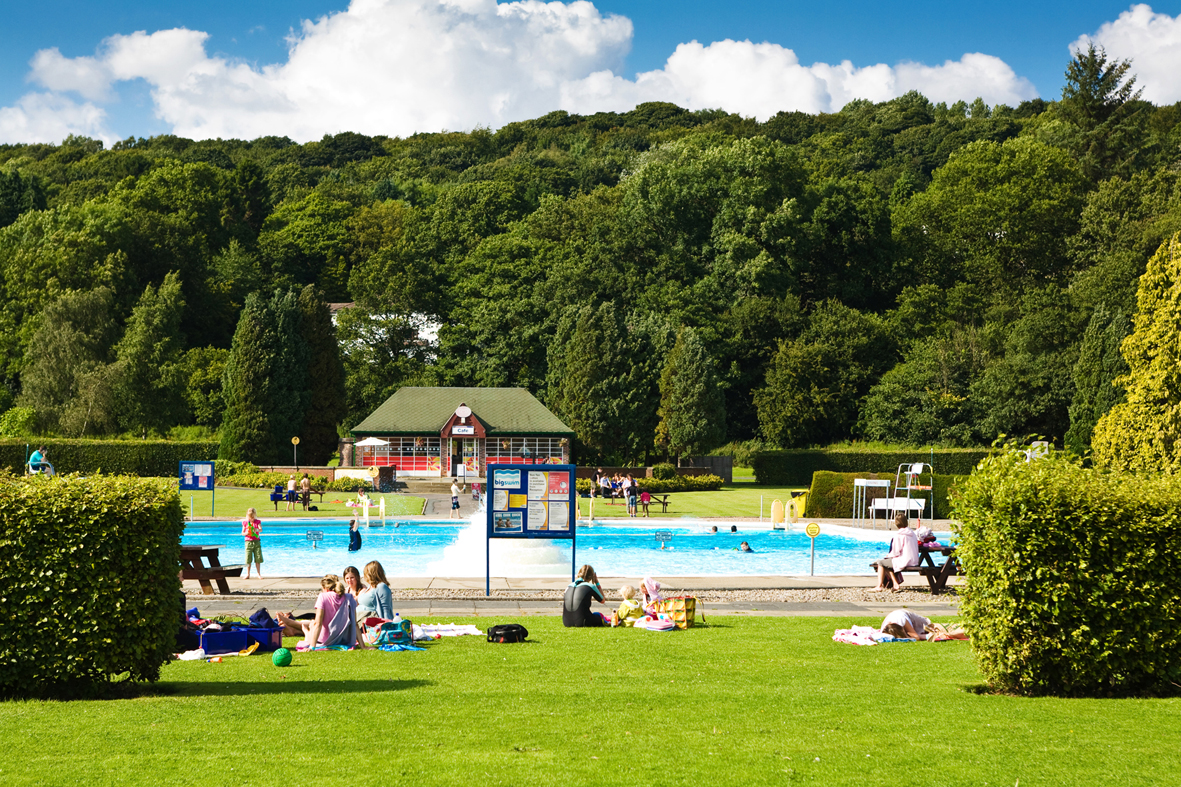 2. Ilkley
Plan a fantastic trip to Ilkley and take advantage of all the wonderful things to do there, including indoor climbing, a trip to the Ilkley Manor House for some medieval fun, beautiful riverside walks and swimming at the Ilkley Lido on the perfect summer day.
Journey time: 30mins
Station: Ilkley
3. Haworth
Follow in the Brontë sisters footsteps to Haworth. Board a Brontë bus on one of the most scenic bus routes in Britain and get inspired as you explore the Brontë Country landscape, stopping at scenic spots to take photos and admire the scenery. On weekends, catch a vintage train on the Keighley & Worth Valley line from Keighley.
Journey time: 50mins approximately
Station: Keighley (then B3 Bronte Bus to Haworth)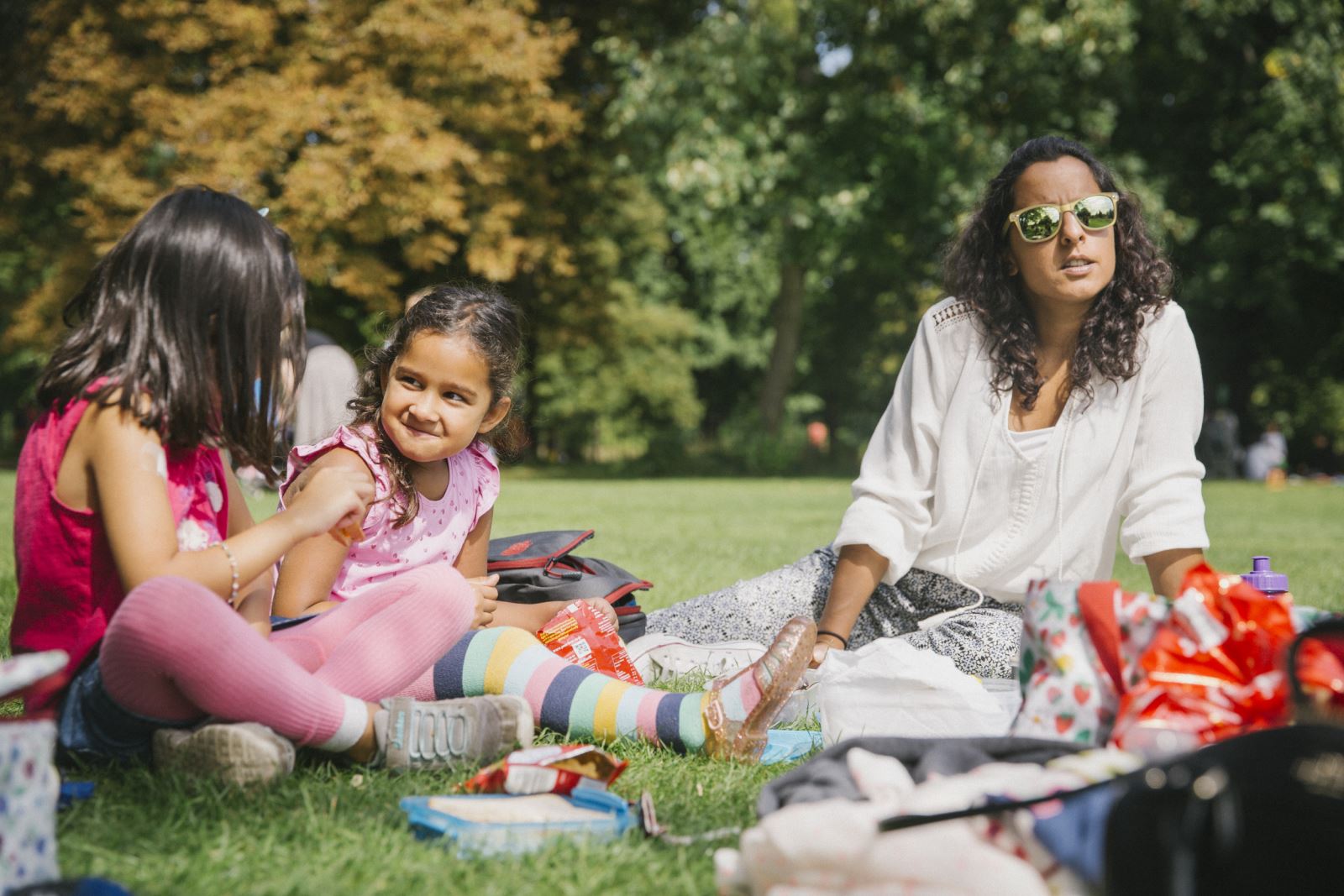 National Trust Images | Rob Stothard
4. NT East Riddlesden Hall
Explore the historic NT East Riddlesden Hall in Keighley. Stroll through the intimate gardens and enjoy the vibrant colours and scents of summer flowers. Spend the summer listening to nature-inspired stories, learning greener gardening techniques at garden talks, immersing yourself in outdoor theatre and enjoying a range of seasonal adventures and activities for all ages at East Riddlesden Hall.
Journey Time: 45mins
Bus from Bradford Interchange the Shuttle 662

5. Cartwright Hall
Get ready to explore the beauty of Cartwright Hall, Bradford's art gallery offers an exciting programme of contemporary exhibitions in Lister Park, a green flag park. In summer, enjoy the Mughal Garden, Boat Lake, Cafe and Bandstand. Stroll through the park's artwork and check out Bingley artist Marcus Levine's Hung Out to Dry nail sculpture and Otmar Alt's fiberglass family favourite Hochlandbew.
Journey Time: 20mins
Buses from Bradford Interchage the shuttle 662, 622, 626

6. Shipley Glen
A Breath of Fresh Air (e) Shipley Glen is a fun place to visit. On the edge of Baildon Moor, close to Shipley Glen, is Bracken Hall Country Centre where you can explore and learn about local natural history and archaeology. Top tip: Take a weekend trip on the popular Shipley Glen Cable Tramway, a historic funicular tramway in a woodland setting.
Journey Time: 30mins
Bus from Bradford Interchange 656 to Baildon
7. Thornton Viaduct
Discover the Thornton Viaduct, which is located along the Great Northern Railway Trail Route National Cycle Network 69, is a disused railway crossing that spans the Pinch Beck valley in Thornton. It was designed in an S-shape to allow easy access to the station. In Thornton, visit South Square Centre, an arts-driven community centre with galleries, a vegetarian cafe, a micro pub, and an artist studio.
Journey Time: 30mins
Bus from Bradford Broadway (stop H12) 607 to Thornton Rd Ashfield Road or Thornton Rd Kipping Lane for South Square Centre.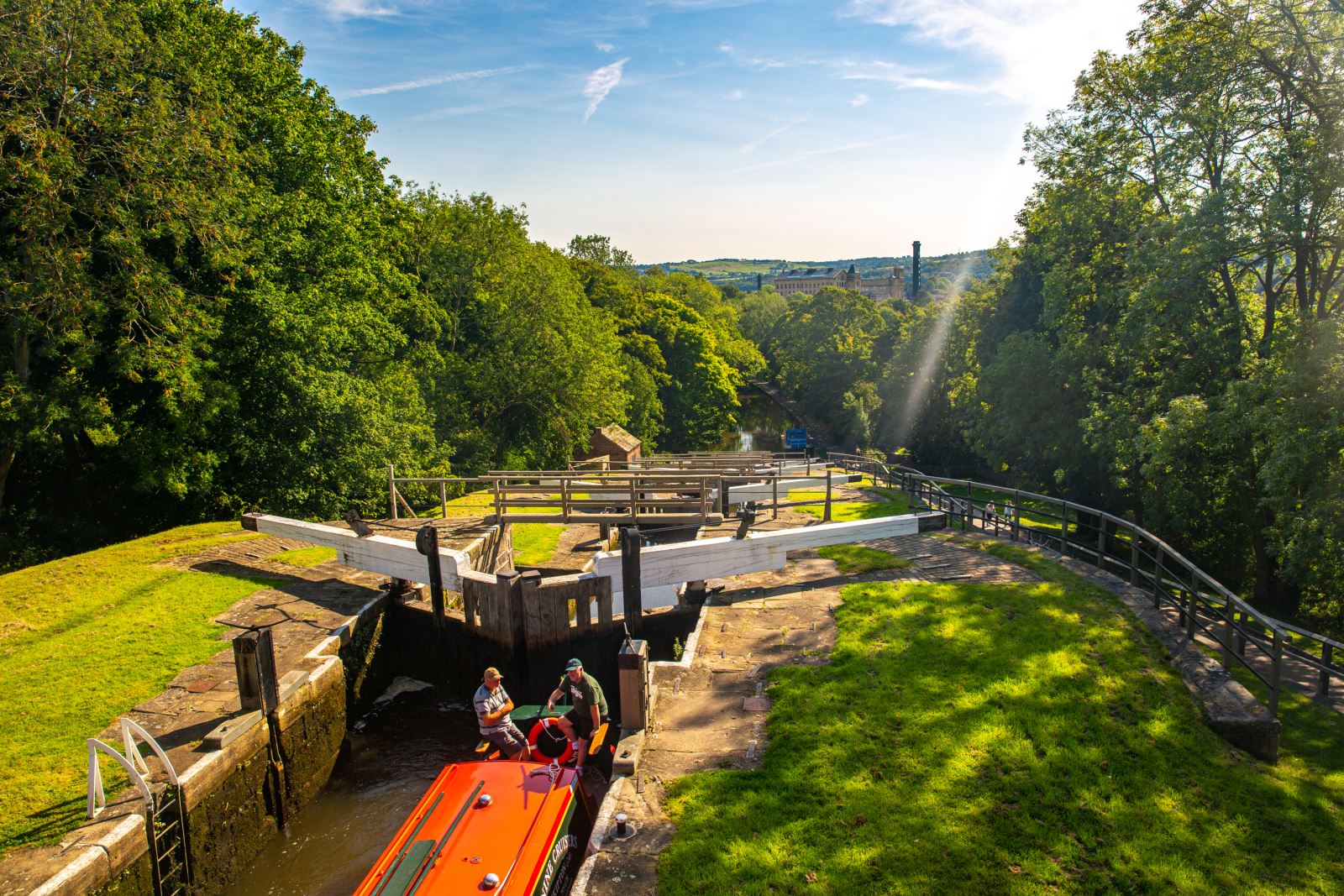 8. Bingley Five Rise Locks
A must-see attraction on the Leeds and Liverpool Canal is Bingley Five Rise Locks. There are numerous benches and picnic tables along the Leeds Liverpool Canal ideal for a summer picnic, relax, and take in the scenery as the world floats by.
Journey Time: 30mins bus + 10 mins walk
Bus from Bradford Interchange 662 the Shuttle
9. Bradford Industrial Museum
Have a grand day out at the Bradford Industrial Museum. Meet Mrs Moore at Moorside House and hear about her life as Lady of Moorside Mill. Explore more Bradford Industrial Museum has a permanent exhibition of textile machinery, printing and motor vehicles, as well as an exciting programme of exhibitions.
Journey Time: (15mins)
Bus from Market Street 660 to Baildon or more frequently 645 Greengates Bus + 5 min walk from Harrogate Road to Moorside Road.
10. Keighley Picture House
Go to the movies, the historic Keighley Picture House, a cinematic gem that first opened in 1913, invites you to relax and enjoy an epic cinematic experience. An independent cinema with two screens offering the latest releases. Visit the Take Five tea and coffee lounge before and after the film.
Journey Time: 20mins + 11mins Walk
Station: Keighley
---
Celebrate the best season of the year by enjoying exciting summer activities or going on a summer adventure in the Bradford district.
Related
0 Comments