As it's English Tourism Week we've worked with our West Yorkshire partners Visit Calderdale, Kirklees, Visit Leeds and Experience Wakefield to celebrate amazing experiences across the region. Given that this year is Leeds 2023 Year of Culture, Kirklees Year of Music plus Calderdale Year of Culture in 2024 and Wakefield Year of Culture 2024, Bradford UK City of Culture in 2025, we want to take this opportunity to celebrate the best cultural experience West Yorkshire offers.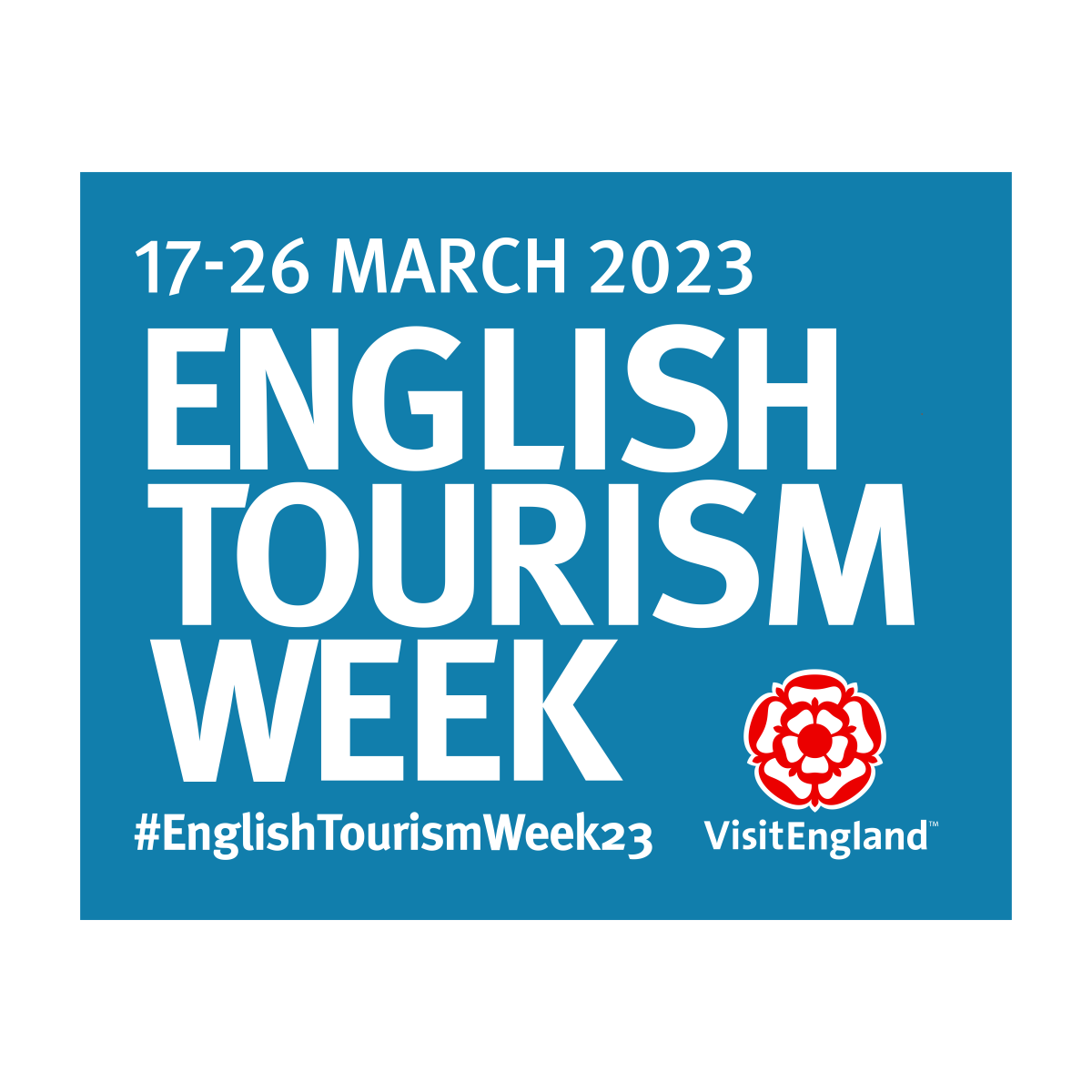 BRADFORD & DISTRICT
Saltaire
Take an adventure to UNESCO World Heritage Site of Saltaire, situated 4 ½ miles from Bradford. The village, conceived by the Victorian wool baron Sir Titus Salt, and built of honey-coloured stone in a neo-Italianate style is an exceptional example of a Victorian "model village". Today, Saltaire is a magnet for art enthusiasts. Salts Mill in the heart of the village, houses one of the world's largest collections of works by Bradford-born artist David Hockney. Follow the exciting Saltaire Arts Trail in May as Grade II listed residents' homes are transformed into unique galleries showcasing the finest arts and crafts from across Yorkshire.
Alhambra Theatre, Bradford
Spend a magical evening at the Alhambra Theatre, the jewel in Bradford's crown and the vision of Francis Laidler, a local impresario, and officially opened in 1914. The city comes alive with ballet, drama, comedy, and the annual pantomime at Britain's best-preserved Edwardian theatre, which presents popular West End shows and the UK's most thrilling touring theatre troupes. Make your visit even more special by dining in the theatre's 1914 Restaurant, a luxurious space that matches the grandeur of the auditorium and overlooks City Park.
Brontë Parsonage Museum, Haworth
Visit for inspiration, the Brontës are the world's most famous literary family and the Haworth Parsonage, their former home, is now a museum of artefacts and exhibitions about their lives. There is also an exciting year-round contemporary arts programme featuring prominent authors, film screenings, creative workshops and more. The Yorkshire moor surrounding Haworth served as inspiration for the literature of the Brontës, which remains revered to this day through a number of film and television adaptations of their works and lives, including the recent British biographical drama film 'Emily' directed by Frances O'Connor.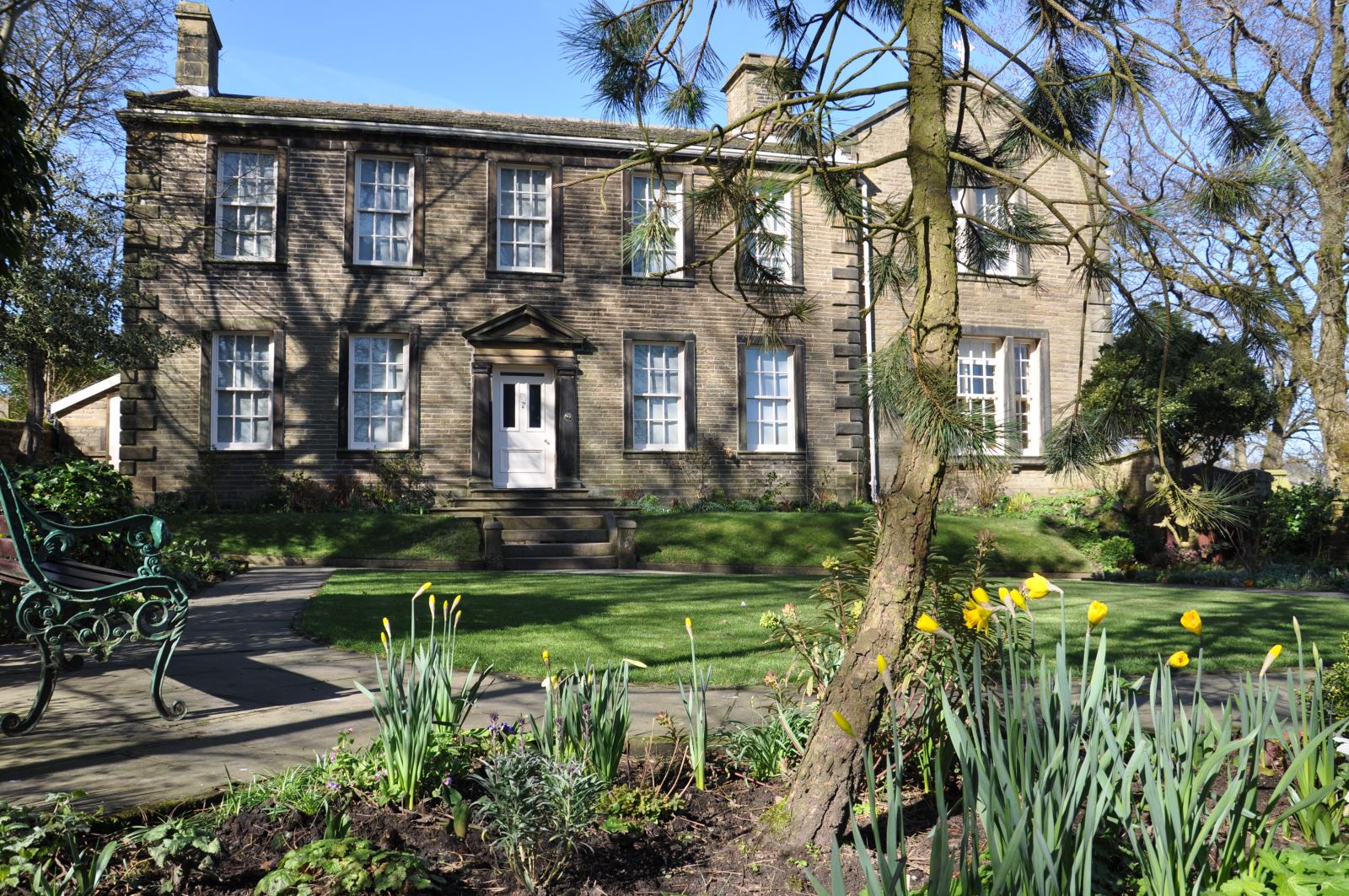 Cartwright Hall, Bradford
Discover Cartwright Hall, Bradford's civic art gallery, built in 1904 in the Baroque style. The collections offer an exciting exhibition programme and include 19th and 20th century British art with strong collections of international contemporary prints and South Asian arts and crafts. In the gallery's atrium, you'll find 'Turning The World Inside Out', a spherical stainless steel art installation by Indian-born British sculptor Anish Kapoor. Take time to explore Cartwright Hall, located in the magnificent Green Flag grounds of award-winning Lister Park, with its boating lake and Mughal Gardens.
Literature Festivals
If literature is your passion, Bradford District is the place to be the Bradford Literature Festival has quickly established itself as one of the UK's most diverse literary festivals. While the Ilkley Literature Festival, the liveliest and most prestigious literary festival in the north of England, attracts the biggest names in literature. 2023 will mark the festival's 50th anniversary with exciting plans to mark the milestone with top authors, readings, performances and workshops.
Save the Dates:
Bradford Literature Festival 23 June - 2 July 2023
Ilkley Literature Festival : 6 October – 22 October 2023
Bradford is truly a city of culture with a packed programme of events and festivals throughout the year.
---
CALDERDALE
The Piece Hall
The Piece Hall is unique - a Grade I listed Georgian masterpiece and the oldest remaining Georgian cloth hall in the world! The Piece Hall is a treasure trove of high-quality boutique and unique shops; an outstanding live music venue and a wonderful place to meet family and friends at its restaurant or one of the many bars and cafes.
Shibden Hall
Home of the noted 19th century diarist Anne 'Gentleman Jack' Lister (1791 - 1840), Shibden Hall was brought into your home by the BBC ONE / HBO drama 'Gentleman Jack'. The Hall is set in 32 hectares of rolling park and woodland, winner of the Green Heritage Award. You can explore the beautifully restored historic grounds which offer cascades, pools, tunnels, terraced and fruit gardens; a boating lake, miniature railway, walking trails, children's play area and pause to refuel at the café.
Eureka! The National Children's Museum
Eureka! is an extraordinary fun-packed day out for families - the only fully interactive museum totally dedicated to children aged 0-11 anywhere in the UK. Nothing is behind a glass cabinet! There are over 400 interactive, hands-on exhibits designed to inspire enquiring minds to find out about themselves and the world around them across six unique zones, each with a different theme to explore. A host of events throughout the year mean that there's a different Eureka! experience for you to enjoy every time you visit.
Wainhouse Tower
Known locally as the 'Tower of Spite,' the 253 ft high Wainhouse Tower was originally commissioned as a chimney for the local dye works in the late 19th century. The structure was never used as a working chimney and is regarded by many as one of Britain's finest follies. 403 spiralling steps take you to a viewing gallery at the top of the tower. The tower is currently not regularly open to the public but it is hoped to open it on certain dates throughout 2023 for ascents to the top to take in the magnificent views. Follow Visit Calderdale on Facebook, Twitter or Instagram for news of opening times.
Calderdale on Film & TV
You'll have seen Calderdale on your TV in some of the funniest, most gripping and popular series of recent years, including Happy Valley, Gentleman Jack, Ackley Bridge, Brassic, Meet the Richardsons and Last Tango in Halifax. And there's more to come!
In 2023 you'll see Calderdale join the Marvel Cinematic Universe as it features in Marvel Studio's 'Secret Invasion' mini-series on Disney+, (look for the Piece Hall!); six-part BBC thriller 'Boat Story'; ITV comedy horror 'Passenger'; and the eight-part Disney+ TV sequel 'The Full Monty', with the original cast of the hit film reprising their roles 25 years on.
One of the television highlights of 2023 is set to be gritty six-part drama 'The Gallows Pole'. If you haven't heard of the Cragg Vale Coiners before, you soon will!
Critically acclaimed director Shane Meadows, writer and director of 'This is England' is bringing us this must-watch adaptation of the award-winning novel by Benjamin Myers. Expect fraud, murder and betrayal in story of "an England divided" as The Gallows Pole fictionalises the remarkable true story of the rise and fall of David Hartley and the Cragg Vale Coiners.
---
KIRKLEES
Castle Hill and Victoria Tower
Huddersfield's most prominent landmark, the Grade II-listed Victoria Tower sits on the summit of Castle Hill, a scheduled ancient monument overlooking the town of Huddersfield. Steeped in history, human activity on Castle Hill goes back over 4000 years. The present tower was built to commemorate Queen Victoria's Diamond Jubilee in 1897. Popular with locals and tourists alike, Castle Hill offers far-reaching views of the surrounding area. There are also several interpretation panels on footpaths to give an insight into its history and wildlife.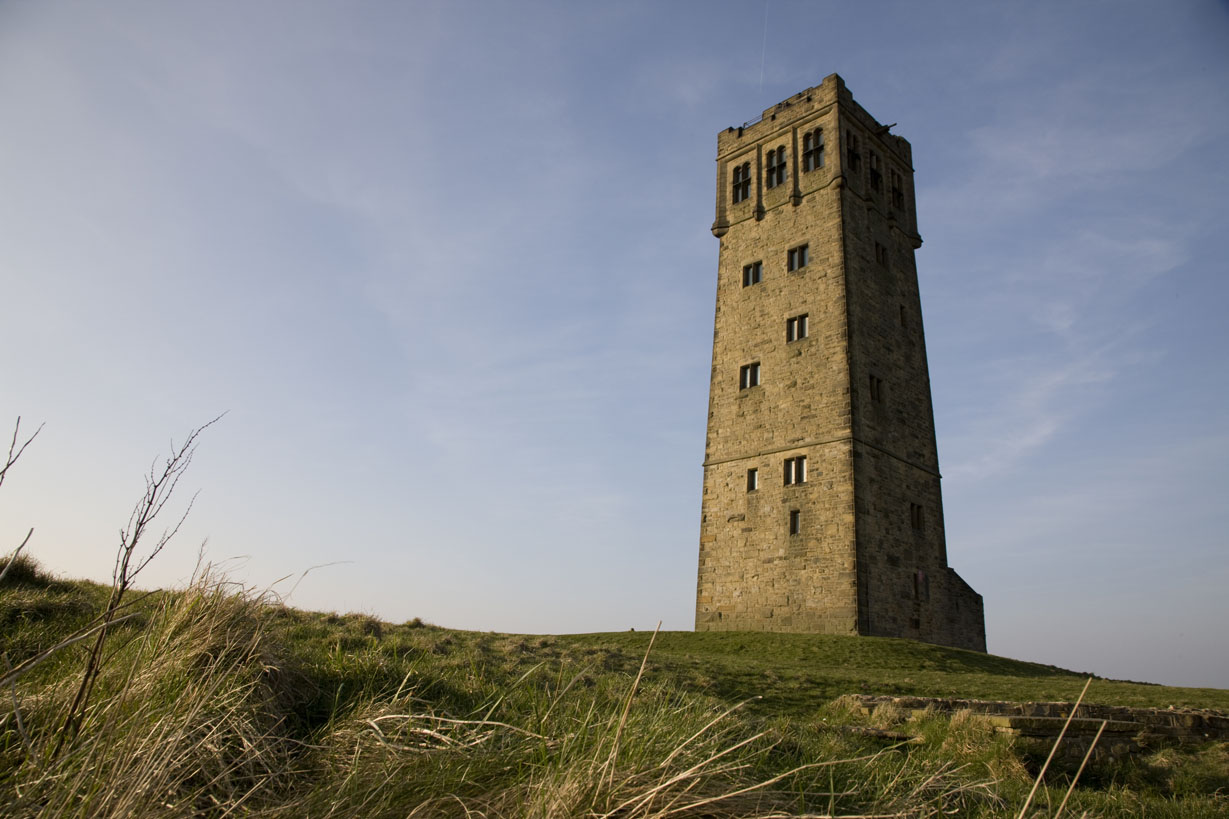 Oakwell Hall and Country Park
Oakwell Hall is a Grade I Listed Elizabethan manor house, furnished as a family home of the 1690s, complete with its own mysterious ghost! History comes to life as you explore the fine period rooms, in a building surprisingly unchanged in over 400 years, offering a unique insight into a post-English Civil household. Oakwell Hall was also visited by Charlotte Brontë in the 1830s and was immortalised as 'Fieldhead' in her 1849 novel 'Shirley'. Outdoors, you can explore 110 acres of Green Flag Award-winning country park with period gardens, nature trails, a mountain bike track, playground and picnic areas, a gift shop and a cafe.
Bagshaw Museum and Wilton Park
A Victorian former mill owner's house, Bagshaw Museum is now home to a wide range of unusual and exciting collections from around the world. Come face to face with a Ganges crocodile, explore the interior of an ancient Egyptian tomb, try African drumming, or discover more about iconic local institutions Fox's Biscuits and the Batley Variety Club - all under one roof. The museum is set in the award-winning Wilton Park, with woodland and lakeside walks, a children's play area and a cafe.
Tolson Museum and Ravenknowl Park
Tolson Museum paints a vivid and intriguing picture of Huddersfield and its people, from pre-history to the present day, revealed through unique collections. From Roman finds to textiles, transport to women's suffrage, Tolson is a treasure trove of the fascinating, the curious, and the amazing. Visitors can see unusual vehicles from the past, learn about 'the town that bought itself', and view the First World War and Suffragist exhibitions. Set in Ravensknowle Park with a playground, gift shop and refreshments.
Lawrence Batley Theatre
Located in the Yorkshire town of Huddersfield, the Lawrence Batley Theatre presents a wide-ranging year-round programme of in-house and visiting productions, from drama and contemporary dance to circus and pantomime. Lawrence Batley Theatre is the creative heart of Huddersfield and are here to do their community proud. They share exciting and entertaining stories, encourage creativity, nurture confidence, and develop local and national talent. They want to build a stronger sense of community in their local area of Kirklees.
Kirklees Year of Music 2023
In 2023, it's all about the music, as Kirklees shines a light on the rich and diverse musical heritage of the region. Kirklees will be the place to hear world-class music from brass bands to bhangra, singer-songwriters to school choirs, the best in jazz and folk, to music theatre and orchestras. Kirklees Year of Music welcomes visitors from across the district and beyond to a year-long celebration of music that will create a vibrant soundtrack played in the hearts and homes of the area's towns and villages. From festivals in parks and town squares, concerts in churches and Town Halls, bands in independent venues and surprising events popping up in hills and valleys, Kirklees Year of Music gives you the opportunity to encounter new and traditional music. Everyone is invited to be part of a community that lives and loves music.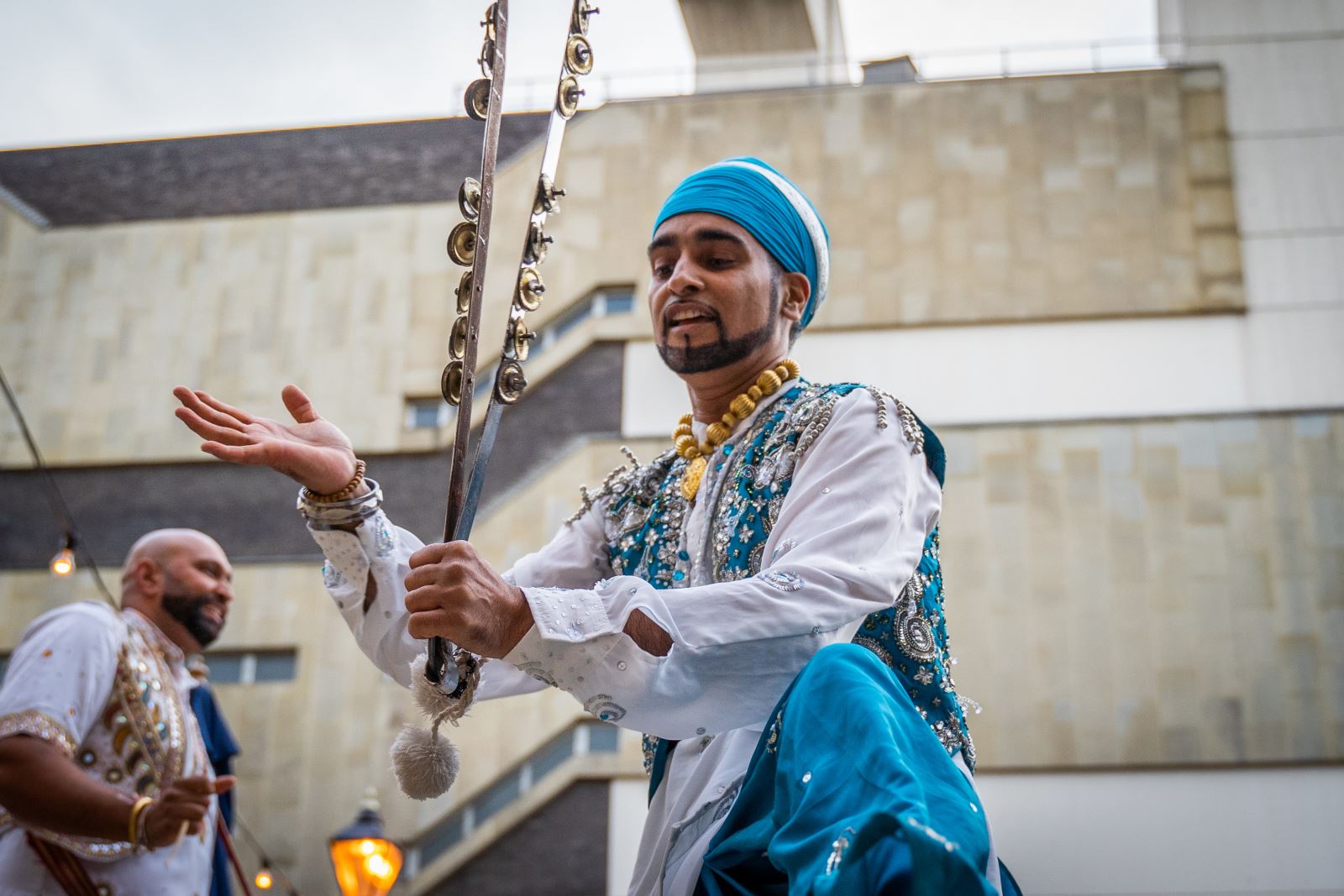 ---
LEEDS
Street Art Trail
Leeds' Street Art Trail is a great way to navigate your way around the city so you can discover or (re)discover Leeds whilst also enjoying fantastic and unique art works. Highlights include Athena Rising, which is just outside of the train station on New Station Street featuring an owl (the city's mascot), a crown and a moon. This piece is taller than the statue of liberty and was created by graffiti artists Nomad Clan. The Grey Heron, by Centenary Bridge on Leeds Dock, which can sometimes disappear with the changing water levels of the River Aire! You'll always find The Barge sitting on the water beside Grey Heron which is painted in colourful geometric patterns so you know you're in the right place. You&Me, Me&You and Paving the Way on The Calls are two of the most iconic Leeds murals. You&Me, Me&You was designed by an alumnus of Leeds Beckett University, Anthony Burrill, and is a symbol of unity. Paving the Way commemorates Leeds' own football club, Leeds United, featuring portraits of club legends. And there's much more, discover the full art trail here: Street Art Gallery - Visit Leeds

Millennium Square Summer Series
Leeds is a city that loves a big outdoor cultural event, from Pride to Carnival the city's streets are alive throughout the Summer months (making the most of the sunshine while it's here!) Throughout July to August you'll find live music from some of the world's leading artists in Millennium Square – and iconic space in the heart of Leeds' city centre. Artists already lined up to perform at the venue include McFly, Kasabian, Blossoms, Bastille and Nile Rogers featuring CHIC. The Summer Series also includes live performances of Club Anthems and 80s Classics featuring some of the top names from the music industry performing alongside with iconic Leeds based Opera North's full orchestra.
The Tetley
The Tetley is a unique space, three floors of contemporary art housed in the historic brewery building. There are vast rooms for large installations as well as many other rooms to explore. There is a year-round exhibition programme featuring the best in emerging and upcoming talent from across the UK, so you're guaranteed to discover something new each time. Plus the Tetley Bar and Kitchen has some of the best food and drink in the city – particularly a good spot for vegans and vegetarians. And plenty of outdoor space for warmer weather.
Leeds Museums and Galleries
Leeds is home to a wealth of Museums and Galleries which are mostly free to enjoy. This includes the acclaimed Leeds Art Gallery which houses an impressive collection of art from old masters to new local talent and Leeds City Museum which has displays of everything from fossils and ancient artefacts to more recent social history from the region. Further outside the city centre you can explore the City's industrial past at Thwaites Water Mill and the Industrial Museum.
Leeds Theatres
Leeds is blessed with lots of fantastic theatre venues with the beautiful and ornate Leeds Grand Theatre, the historic City Varieties and the cutting edge Leeds Playhouse. Leeds Grand Theatre is home to Opera North and also provides a base for Leeds-based Northern Ballet – this year they're presenting The Great Gatsby - as well as the best in national touring productions such as Jersey Boys, The Bodyguard and Book of Mormon. Leeds Playhouse produces original plays from new work written by local and nationally acclaimed playwrights to new productions of re-imagined classics including this year's Lord of the Flies. In Leeds you're always guaranteed an unmissable performance in an unforgettable venue.
LEEDS 2023
LEEDS 2023 is a year-long festival that celebrates Leeds' culture and identity as a thriving, creative and inclusive city, and is packed to the brim with exciting events and displays of culture and community. What's not to love? Highlights of the year of culture include 'Smeaton 300' – a programme inspired by Leeds-born, world-renowned engineer and astronomer John Smeaton. A sound walk in music through the centre of Leeds, 'As You Are' is composed by South African cellist Abel Selaocoe, for the Orchestra and Chorus of Opera North and featuring guest musicians, this promises to be an unmissable experience throughout April. 'All That Lives' is a collaboration by Leeds artist Ellie Harrison and Mexican artists Zion Art Studio, and will reimagine Day of the Dead with the people of Yorkshire in November. It's set to be a truly unique event like you've never seen before.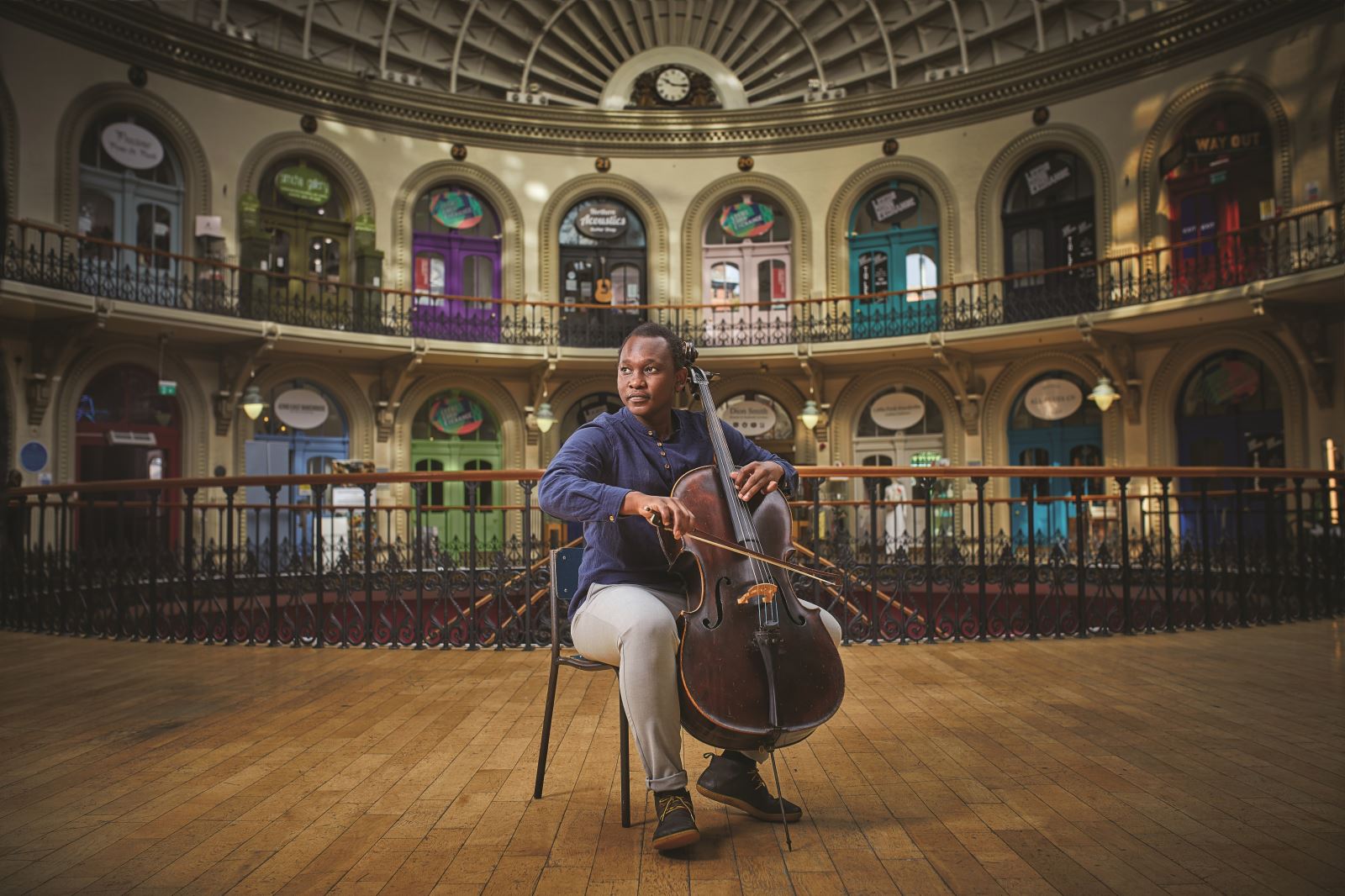 ---
WAKEFIELD
Yorkshire Sculpture Park
Set in more than 500 acres of spectacular countryside, the Yorkshire Sculpture Park is the largest of its kind in Europe. It is home to a fantastic range of sculptures and artworks by some of the world's most renowned creatives. Artists on display include Barbara Hepworth, Henry Moore, Andy Goldsworthy, Ai Weiwei, Jaume Plensa and many more. As well as permanent displays, YSP also hosts an ever-changing programme of temporary exhibitions from acclaimed contemporary artists. The landscape also makes it a great place for nature lovers, and little visitors will love to run and play across the rolling fields, hills, gardens and the hidden forest.
The Hepworth Wakefield
From open country to the heart of the city, The Hepworth Wakefield is situated in the centre of Wakefield. This award-winning, David Chipperfield-designed gallery is full of incredible artworks and sculptures. The gallery, named after famous Wakefield sculptor Barbara Hepworth, presents exhibitions of the best international modern and contemporary art and sculpture, with dedicated galleries exploring Hepworth's creations and working process.
Also of note is The Hepworth Garden, a carefully cultivated wild oasis of calm amid the bustle of the city centre - pay it a visit to enjoy unique artworks surrounded by a riot of seasonal colour.
National Trust Nostell
National Trust Nostell is a beautiful 18th century mansion, and one of the treasure houses of northern England. Designed by famed Georgian architect Robert Adam, the house is a treasure trove of priceless objects, including sumptuous fabrics, rare artworks and - most impressive of all - an unparalleled collection of Chippendale furniture. Nostell's 18th century owners commissioned over 100 pieces of furniture from Chippendale, which - uniquely - can still be seen today in the spaces for which they were designed. The mansion is set in stunning landscaped gardens and extensive parkland, with twin lakes, formal lawns and wild woodland to tempt walkers and cyclists.
National Coal Mining Museum
Set in the massive 40-acre site of a former working mine, the National Coal Mining Museum presents the story of mining history in Wakefield (and England itself) through hands-on displays, temporary exhibitions, captivating tours and more.
There's something to interest everyone, from meeting the pit ponies at the Pony Discovery Centre, and making your own adventures in the playground, to blacksmiths demonstrations, interactive gallery spaces and taking an Underground Tour. These tours take visitors 140m below the surface to the coal face, where charismatic former miners will shine a light - literally - on 180 years of the history of the mining industry.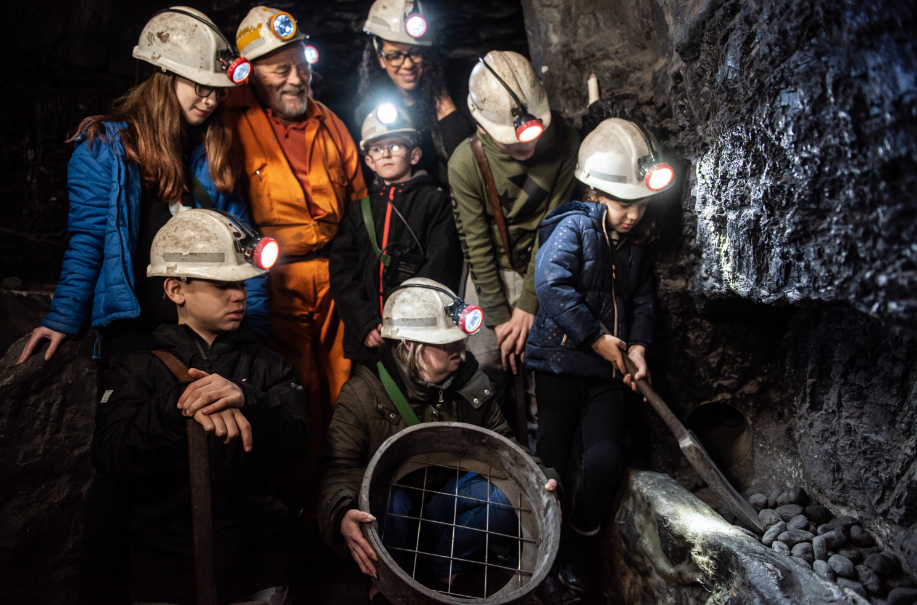 Theatre Royal Wakefield
Theatre Royal Wakefield's tagline is "A Great Night Out", and it certainly lives up to its name! This exquisite 1894 Grade II listed building was designed by visionary 19th century architect Frank Matcham. It's the smallest surviving Matcham theatre, and for fans of Victorian art nouveau and fin de siècle architecture, it's a treat not to be missed. But even if your interest in architecture is nil, visitors will still love Theatre Royal for their outstanding programme, a truly packed schedule of performances, giving space to titans of theatre as well as maintaining a commitment to up and coming, local talent.
Related
0 Comments