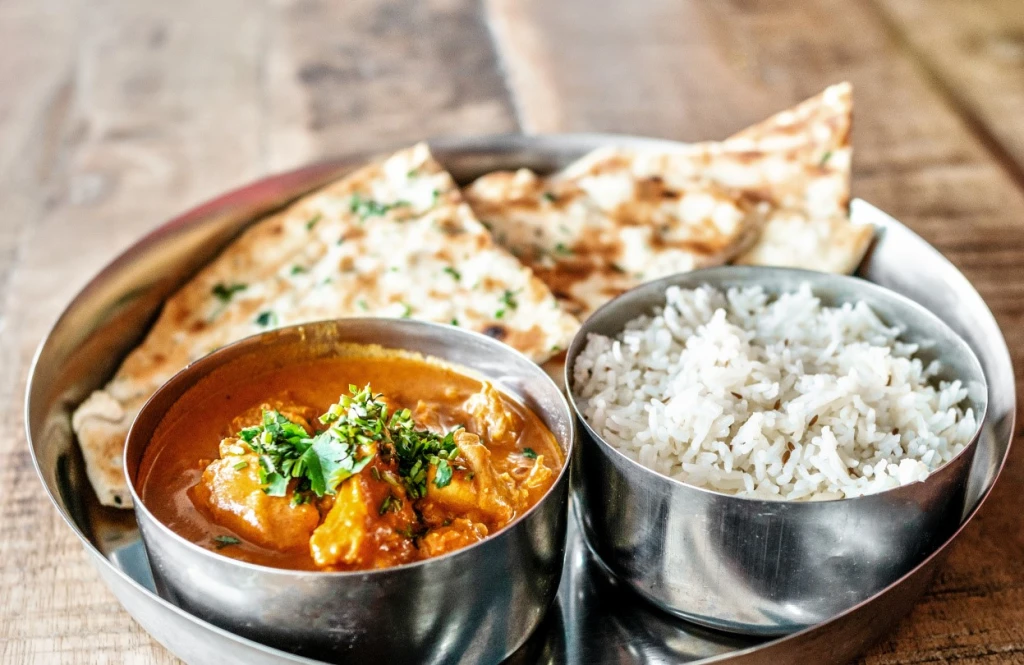 Spend 24 Hours in Bradford and tantalise your tastebuds following the Bradford Curry Trail. There are lots of Asian restaurants to choose from, and some of the best Asian shops in the UK selling the latest fashions, fabrics and wedding outfits.
In the 1960s, many restaurants sprang up in Bradford to feed the newly arrived South Asian factory employees. Traditional Asian sweets and snacks were not available in the UK at the time, and Bradford's rapidly rising Pakistani and Indian communities had nowhere to go to enjoy authentic desserts and savouries akin to those they had grown up with. The Sweet Centre catered to the growing demand for Asian delicacies. Savoury appetisers such as chana puri, samosas, and seekh kebabs were popular.
Going out for a curry is now a popular evening out in Bradford, and National Curry Week is held each October to showcase the UK's diverse culture.
Start your day with the Sweet Centre Chana Puri breakfast! Established since 1964 Sweet Centre (Lumb Lane, Bradford) has been renowned for its Chana Puri, Samosa's, Seekh Kebab and Asian sweets. Using traditional and secret recipes Sweet Centre prides its self upon providing good quality food with good quality service. (The Sweet Centre Restaurant featured on BBC One's Len and Ainsley's Big Food Adventure, 2015).
Head North of the City and Spend morning/afternoon at Cartwright Hall. Cartwright Hall is Bradford's civic art gallery and offers an exciting programme of contemporary exhibitions, with four permanent galleries displaying works from our art collections. The collections consist mainly of 19th and 20th century British art, with strong collections of international contemporary prints and contemporary South Asian art and crafts. Cartwright Hall is set in the magnificent, Green Flag-awarded grounds of Lister Park, with a boating lake, adventure playground and Mughal Gardens.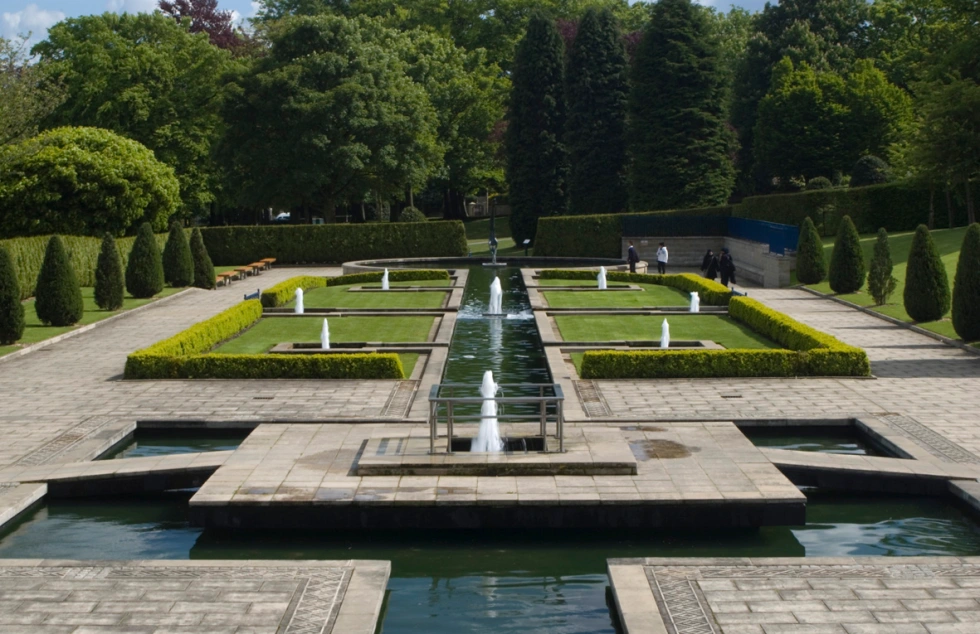 Top Tip! If you're searching for a pit stop, visit the Crafty Indian. Indian street kitchen and craft beers in Shipley.
The Mughal Water Gardens, Lister Park, this eye-catching garden, the first of its kind in Northern England, is a synthesis between Islamic and Indian architectural styles, combining terraces and paths, grassed areas and avenues of trees divided by water channels, cascades and pools in a traditional rectangular design. As featured on BBC Two, Monty Don's Paradise Gardens 2018.
Head West of the City! Bombay Stores on Shearbridge Road is the UKs largest Asian department store. This magnificent shop draws crowds from across the UK, and you'll adore the lavish fabrics, gleaming jewellery and dainty shoes.
Time for Lunch! If variety is the spice of life… At MyLahore British Asian Kitchen you'll enjoy traditional tastes with a modern twist. There are lots of excellent Asian restaurants such as Mumtaz on Great Horton Road. For a truly authentic experience try one of Bradford's 'cafe style' curry houses. Follow in the footsteps of Rick Stein to The Karachi, or try the Kashmir renowned for their fantastic food at great value prices.
Top Tip! – Visit the Oastler Market to buy authentic Asian cooking ingredients, discover new flavours and healing spice from all around the world from a choice of aromatic stalls.
Discover Kala Sangam in Bradford City Centre a leading South Asian arts organisation. Kala Sangam has an exciting programme of events, performances, classes and workshops.
Time for Dinner! Leeds Road is a good place to visit if you like your food. There are numerous Asian and oriental grocers, as well as some of the best Asian restaurants in Bradford. Choose from Jinnah Restaurant and Akbar's. Both have excellent reputations for their food and service.
Excite your taste buds with authentic Kashmiri cuisine at Jinnah Restaurant in Bradford. This popular dining restaurant offers speciality dishes as well as a seafood cuisine, grilled options, and classic curries.
Our local towns also have a wealth of tasty places to discover, look out for the Aagrah in Shipley with it's delicious grill and carvery, authentic Kashmiri cuisine at Shimla Spice in Keighley and the welcoming bistro atmosphere provided by Kipling's in Greengates.
Relax and unwind in the evening you can watch the latest Bollywood blockbusters at the Cineworld Cinema & The Odeon Luxe Leeds-Bradford.
So whether you're looking for a traditional curry or something a little different, the Bradford Curry Guide will show you where to find some fantastic places to sample a bit of spice in Bradford & District.
Don't forget to share your experience, use #visitbradford in your posts and tweets so we can like and re-tweet your curry pics – enjoy!
Related
0 Comments